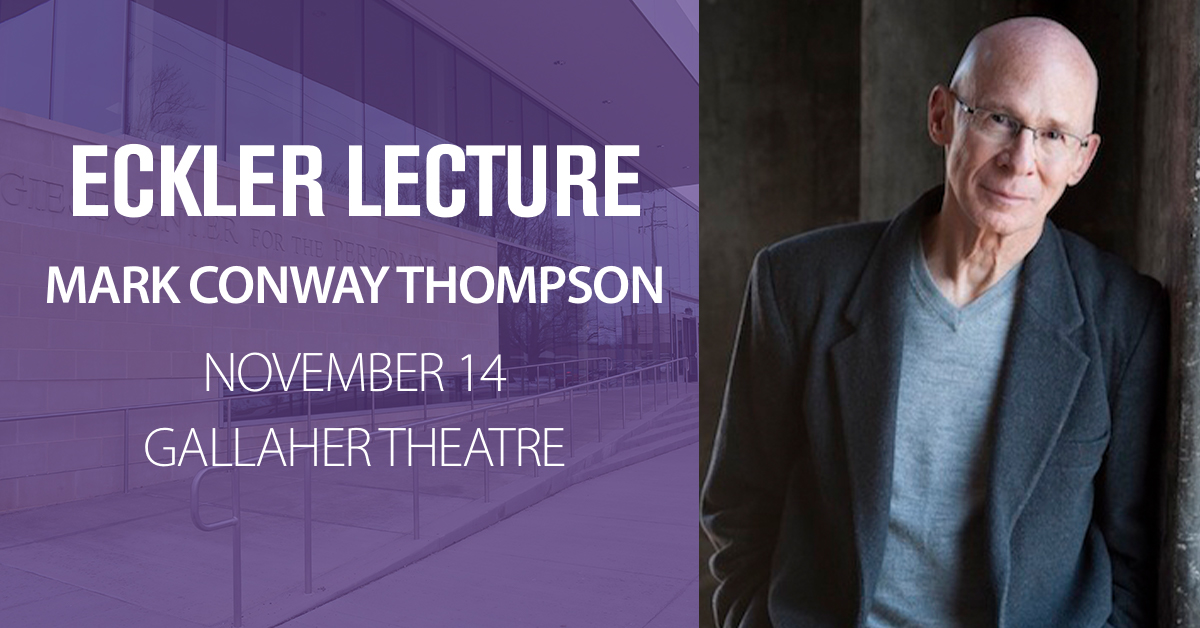 Speakers and Lectures | Student Life | Visual and Performing Arts
Eckler Lecture
ALLIANCE, Ohio – Mount Union Alumnus, actor and dancer Mark Conway Thompson will present the Eckler Lecture at 8:40 p.m. on Thursday, November 14 following the showing of Prospero's Magic Island at 7:30 p.m. in the Brush Performance Hall of the Giese Center for the Performing Arts.
The lecture will feature Thompson's presentation on Empathy within Shakespeare and the three important questions to ask from that.
Thompson has performed in Mummenschanz on Broadway, was for six years a principal soloist with Ella Jaroszewicz's movement theatre company Le Théâtre Magenia (Paris) and has danced with Rudolf Nureyev. He has also danced with the American Dance Ensemble, Tomé Cousins' Physical Theater Project, the Ina Hahn Dance Company and has appeared in films with Richard Crenna, Tyne Daly and Roscoe Lee Brown. Thompson has taught mime and movement for actors at the International Academy of Dance (Paris), Duke University, the University of Brazil, Carnegie Mellon University, Point Park University, Duquesne University and Colorado College. He has choreographed for dance companies in the USA and abroad and collaborates with the European theatre project "Performing Languages".
The Mary W. and Eric. A. Eckler Endowment in Literature and Drama was established in 1981 through an endowment given by Mr. John A. and Mrs. Dorothy (Nelson '29) Cummins in appreciation of the many years of service to the community and Mount Union by the Ecklers. Dr. Eric A. and Mrs. Mary Eckler were long-time faculty members in the Department of Education at the institution.
The lecture is free and open to the public. For more information, contact the Office of Marketing at (330) 823-6063.
Add to Calendar
Thursday, November 14, 2019
Event Type
Contact
Darnell Tucker
Department
Office of Marketing