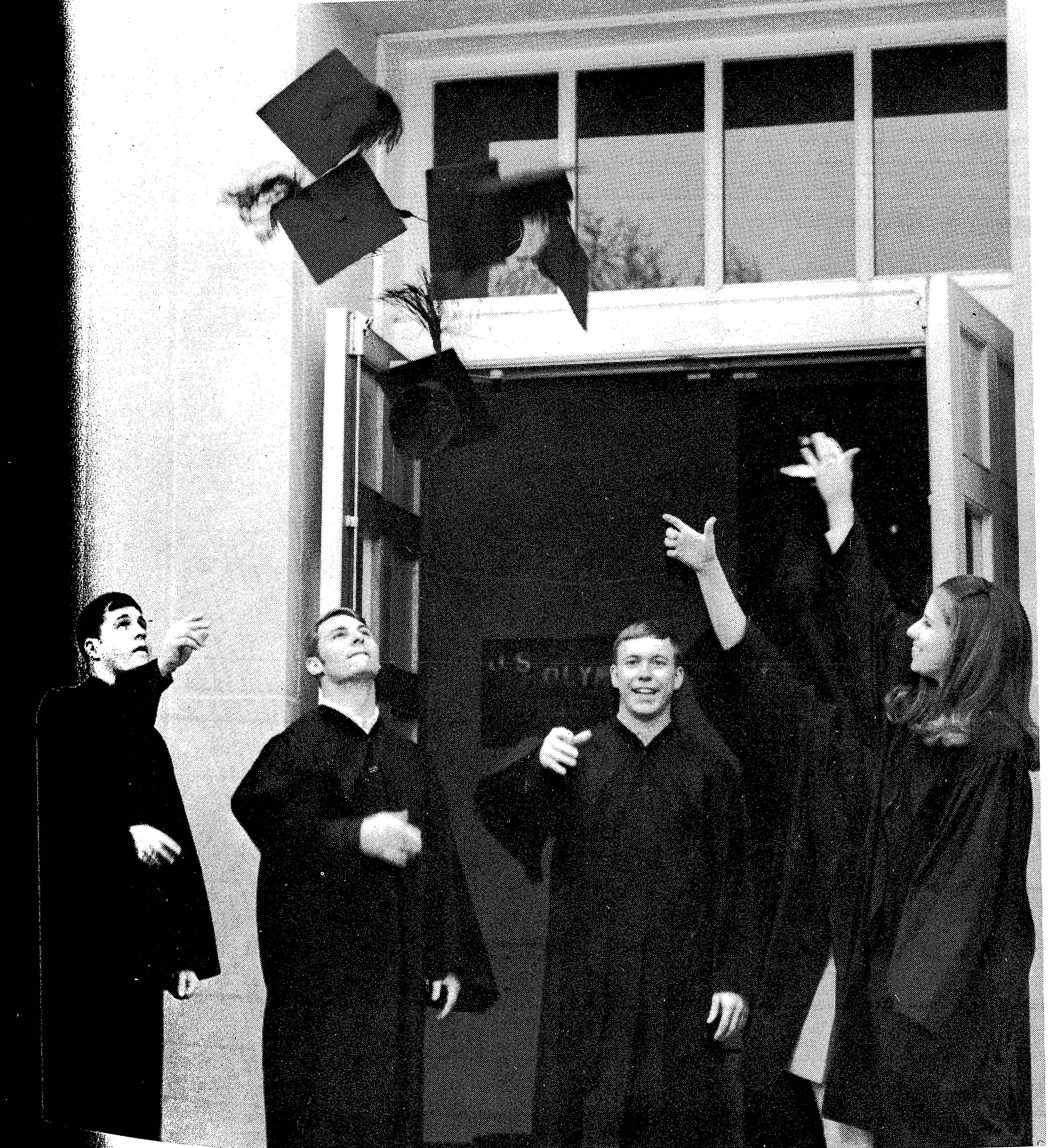 Alumni
Class of 1969 50th Class Reunion
Members of the Class of 1969 are invited back to campus to reminisce and socialize with former classmates. Enjoy a casual lunch, campus tour, and golden anniversary celebration, plus walk with the Class of 2019 during Commencement. Events include a tour of campus, lots of socializing, walking with the current graduating class and the highlight event – the Golden Anniversary Reunion Celebration – where you can tell everyone what you've been doing for the past 50 years!
Planning on attending? Contact the Office of Alumni Engagement at alumni@mountunion.edu or (800) 992-6682, ext. 2030 to RSVP so we can plan ahead for your arrival.
View the Schedule of Events Area Lodging

Commencement Procession
Are you interested in participating in the Commencement procession? Contact the Office of Alumni Engagement with your institution name(s) and degree(s) and your height. You are welcome to bring your own regalia if you have it. There is no rental fee for regalia. Please RSVP by March 30 if you require regalia so an order may be placed.

Look Who's Coming:
Jim Chester '69

Sue Cope '69

Pam Creedon '69

Jean & Bill Esposito '69

Kim (Pierce '69) & Randy

Gillenwater

John Hendricks '69

Rob Holmes '69

Carolyn (Colapietro '69) Hennon

Jim Hogg '69

Nancie (Albrecht '69) & Robert Hoyng

Carol (Remaley '69) Johnson




Cathie (Franks '69) Johnson




Wayne Menz '69




Judy & Phil Mikita '69

Dick Pierson '69




Debbie (Fish '69) Rowland

Marcia (Kozub '69) Shaffer




Lynda (Cailor '69) Slack

Len Slack '69




Nancy Strauch '69

Dave Wolpert '69




Gary Wulf '69




Pam (Engler '69) Yonker




Catherine & Tony Zurbrugg '69

Joyce & David '69 Chambers

Judy (Jones '69) & Mac '69 McLaughlin

Dean Varian '69

Laura (Snyder '69) Whinery

Linda & Doug '69 Ford

Barbara (Miller '69) Robinson

Marcia (Kozub '69) Shaffer

Kathleen (Hunter '69) & Alan Purdum

Kathy (Cassidy '69) Bojanowski

Mary Jane & David '69 Patterson

Donna (Camp '69) Boudreau

Pat (Stanislaw '69) & David '69 Gram

Carolyn (Colapietro '69) & Chuch Hennon

Randall Holmes '70
Grant Ashelman '69
Add to Calendar
Friday, May 17, 2019
Event Type
Contact
Office of Alumni Engagement
alumni@mountunion.edu
Department
Office of Alumni Engagement