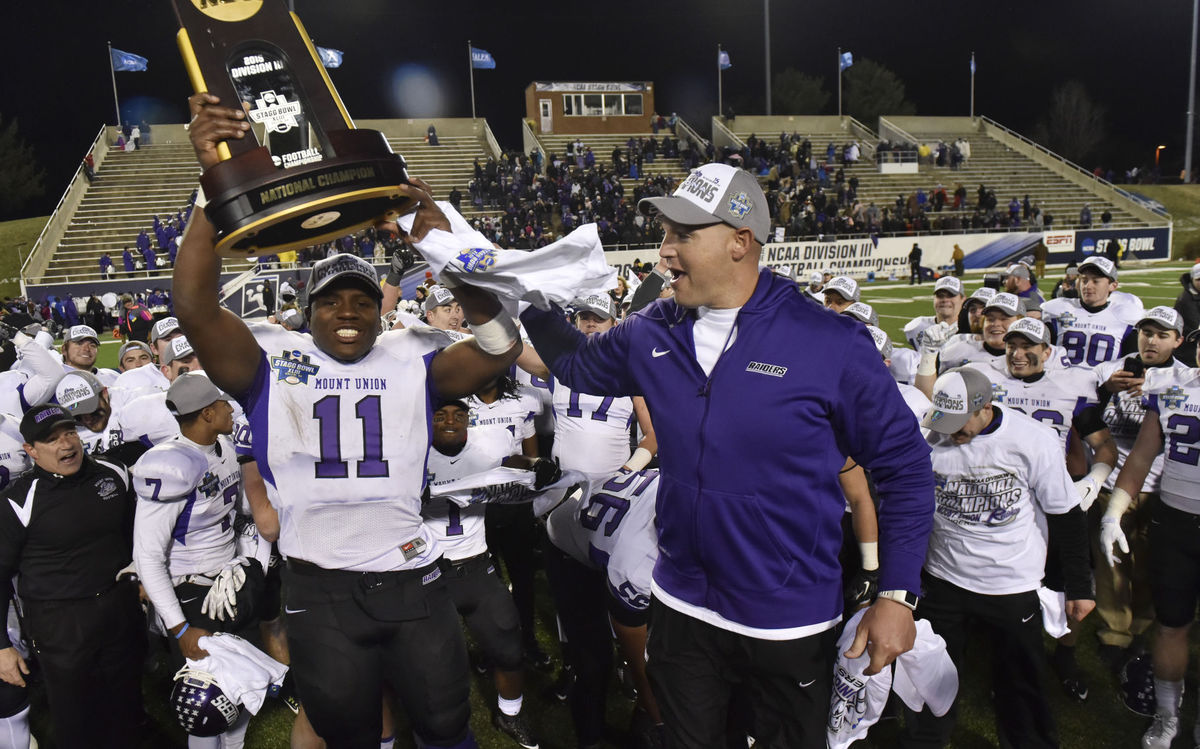 Alumni
Football Fan Bus Trip
Join us on a bus trip to the first football game of the season on
Saturday, September 7. Cheer on the Purple Raiders as they kick-off the season against Rose-Hulman (Terre Haute, IN).
The bus will depart Mount Union at 8:30 a.m. by the Gulling Training Center parking lot and will return to Alliance immediately following the game.
Cost is $65 per person - game ticket not included - and $25 for students.
Space is limited. RSVP by Friday, August 30. Click the button below to reserve your seat.
Planning on driving to the game? Stop by the pre-game gathering! Just look for the Raider flag outside of the stadium at 5 p.m. on Saturday.
Questions? Please call (330) 823-2030.
Add to Calendar
Saturday, September 7, 2019
Event Type
Contact
Office of Alumni Engagement
Department
Office of Alumni Engagement