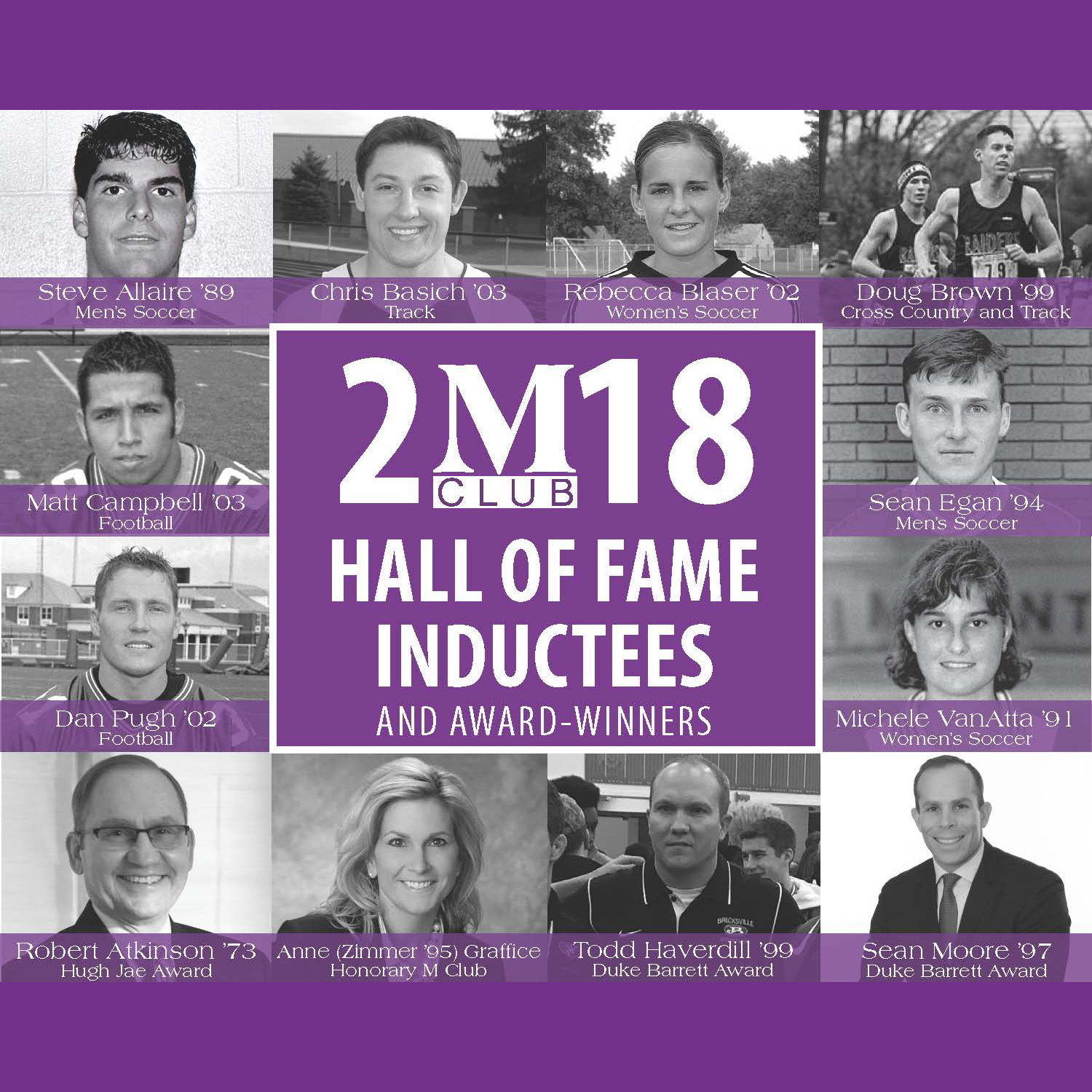 Alumni
M Club Hall of Fame Induction Ceremony
M Club is honored to induct 8 new members into the Hall of Fame this year. The event will also include several awards, including the Award of Excellence, the Hugh Jae Award, and an Honorary M Club Award.


This event is open to the public. Please RSVP to alumni@mountunion.edu to reserve your spot. A reception will immediately follow the ceremony. For more information about the ceremony, click here.


Additionally, members of the induction class will be recognized during halftime of the football game on Saturday, September 22. Game tickets may be purchased at the gate for $10 per ticket. For more information, contact the Office of Alumni Engagement at alumni@mountunion.edu or call (330) 823-2030.
Add to Calendar
Friday, September 21, 2018
Event Type
Contact
Office of Alumni Engagement
alumni@mountunion.edu
Department
Office of Alumni Engagement