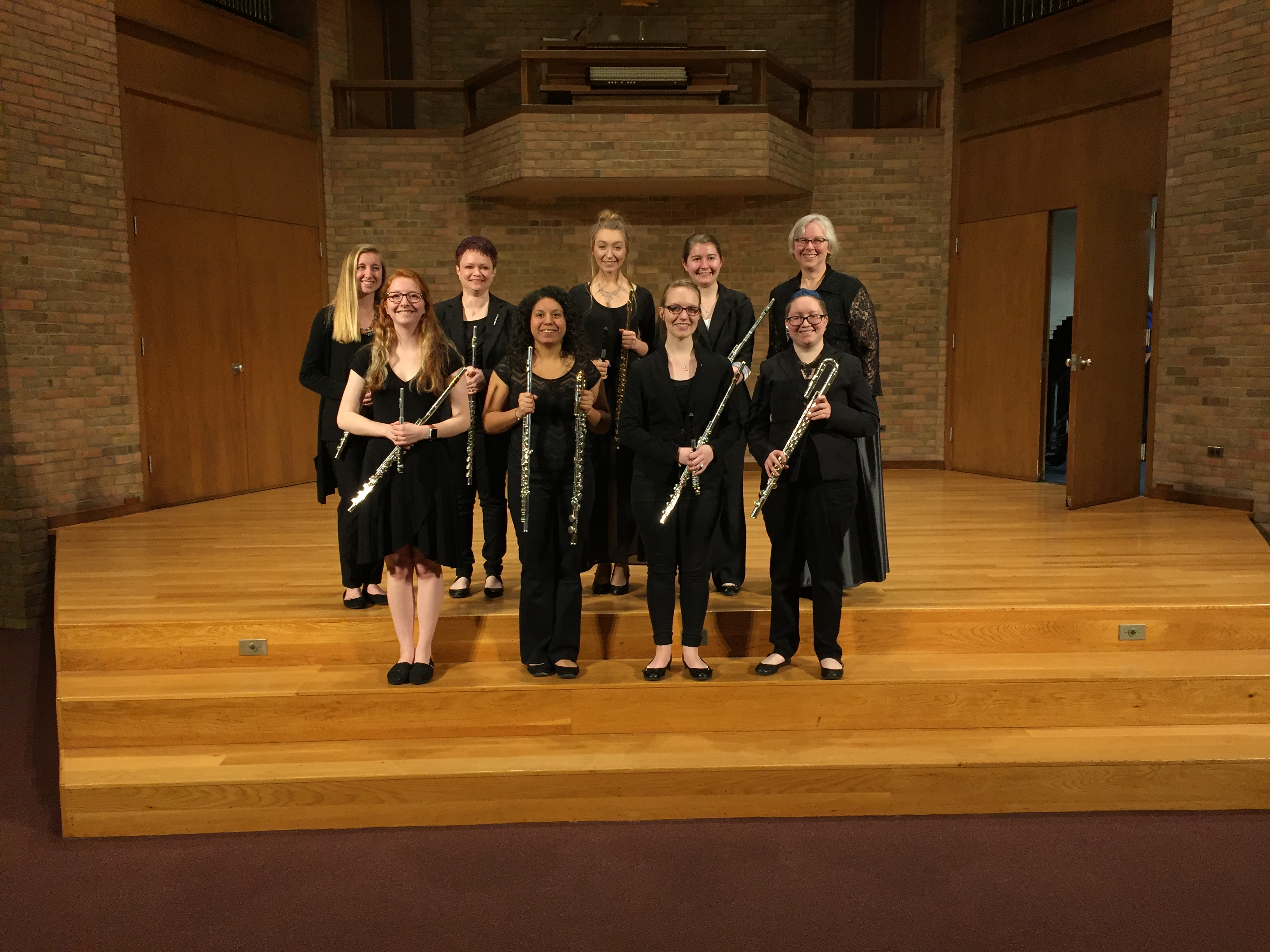 Visual and Performing Arts | Student Life
Mount Union Flute Day
The University of Mount Union will host Flute Day on Sunday, November 10, 2019 at 12 p.m. in Presser Recital Hall located in Cope Music Hall on campus.
The event is open to flutists of all ages. There is no charge to participate. Performers are asked to bring their flute and a folding music stand.
The group will practice together throughout the day before presenting a joint concert at 4:30 p.m. with Jane Berkner and Raquel Teare.
Berkner currently teaches and directs flute ensembles at The Music Settlement in Cleveland and previously at The University of Akron, Ashland University and Muskingum University. She has played in the Akron, Ashland, Canton and Youngstown Symphonies, the Ohio Ballet Orchestra, the Botzum Summer Festival Orchestra and for touring shows at EJ Thomas Hall in Akron, Playhouse Square in Cleveland and Blossom Center's Porthouse Theater. As a chamber musician, Berkner has performed with the O'Neil Chamber Players, Garth Newel Chamber Players, Chamber Music Society of Ohio and with Music Unites in Zurich, Switzerland. She is also the founder and flutist of Urban Troubadour, bringing roving concert events to venues all around Akron and was also recently named Outstanding Musician in the 2019 Akron Arts Alive Awards.
Teare is an adjunct faculty member at the University of Mount Union. She earned her Bachelor of Music in piano performance at Kent State University and her master's degree in piano performance from Bowling Green State University. Teare is an accompanist, chamber and church musician and has performed throughout Northeast Ohio.
Presser Recital Hall is located on the corner of Union Avenue and Simpson Street. The event is free and open to the public. For more information, contact the University of Mount Union Office of Visual and Performing Arts at (330) 823-2180.
Add to Calendar
Sunday, November 10, 2019
Event Type
Contact
Janet Becker
beckerjs@mountunion.edu
Department
Music Department