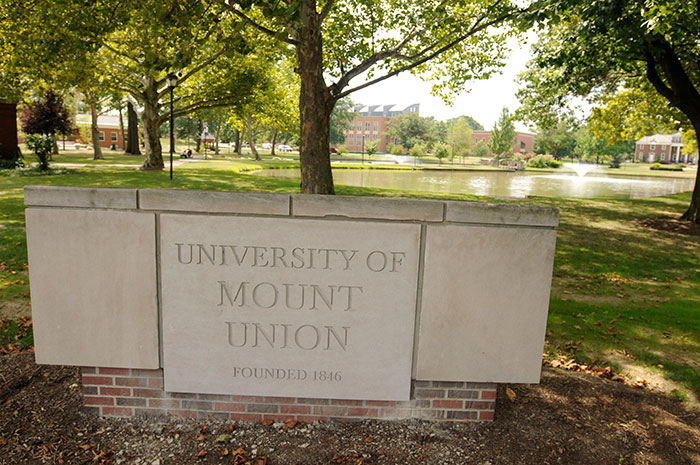 Student Life | Visual and Performing Arts
Student Showcase
The University of Mount Union Department of Music will hold three Student Showcase Recitals in the month of February at 11:15 a.m. in Presser Recital Hall.
The February 14 showcase will feature junior music education major Abigail Adams of Port Washington, Ohio, cello; junior middle childhood education and neuroscience major Allison Cipalla of Brunswick, Ohio, clarinet; junior mechanical engineering and music major Samuel Atkinson of Carrollton, Ohio, piano and senior marketing and sport business major Sean Croell of Newton Falls, Ohio, piano.
The February 21 showcase features freshman music education major Xavier Cloud of Lima, Ohio, bass; sophomore music major Joel Jennings of Alliance, Ohio, baritone; freshman music education major Nathaniel Teall of Massillon, Ohio, tenor; freshman music education major Harley Smith of East Liverpool, Ohio, trumpet and junior music education major Gian Steele of Dover, Ohio, tenor.
The February 28 showcase will feature senior music education major Jocelyn Bowling of Middlefield, Ohio, bassoon; senior writing major Sarah Donkin of New Waterford, Ohio, soprano; senior history and music education major Andrew Reeve of Windsor, Ohio, baritone; sophomore nursing major Colleen Gareau of Olmstead Township, Ohio, trumpet; junior human development & family science and theatre major Lillian Williams of Chesterland, Ohio, mezzo-soprano and freshman Peyton Zamarelli of Beloit, Ohio, mezzo-soprano.
Student showcases are free and open to the public. For more information, contact the University of Mount Union Department of Visual and Performing Arts at (330) 823-2180.
Add to Calendar
Thursday, February 14, 2019
Event Type
Contact
Adina Haught
haughtam@mountunion.edu
Department
Music Department