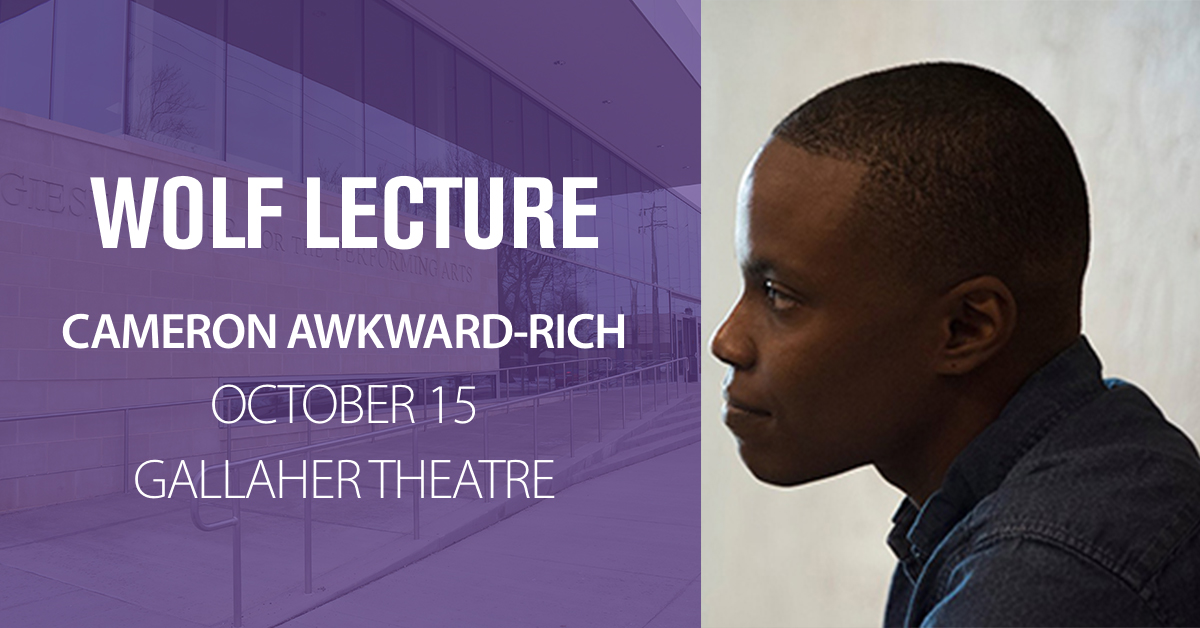 Student Life
Wolf Lecture featuring Cameron Awkward-Rich
The University of Mount Union will hold the Wolf Lecture at 7 p.m. on Tuesday, October 15 in the Gallaher Theatre in the Giese Center for the Performing Arts. The lecture is free and open to the public.
This year's Wolf Lecture will feature black, transgender writer and educator, Dr. Cameron Awkward-Rich. Awkward-Rich is an assistant professor in women, gender, sexuality studies at the University of Massachusetts Amherst. He will present, "Writing a (Black) Trans Past."
Awkward-Rich is the winner of the 2018 Lexi Rudnitsky Editor's Choice Award for his poetry collection, Dispatch. Awkward-Rich's first collection of poetry, Sympathetic Little Monster (Ricochet Editions, 2016), was a finalist for a Lambda Literary Award. Awkward-Rich will share his experiences and read some of his collections.
Add to Calendar
Tuesday, October 15, 2019
Event Type
Contact
Darnell Tucker
Department
Office of Marketing