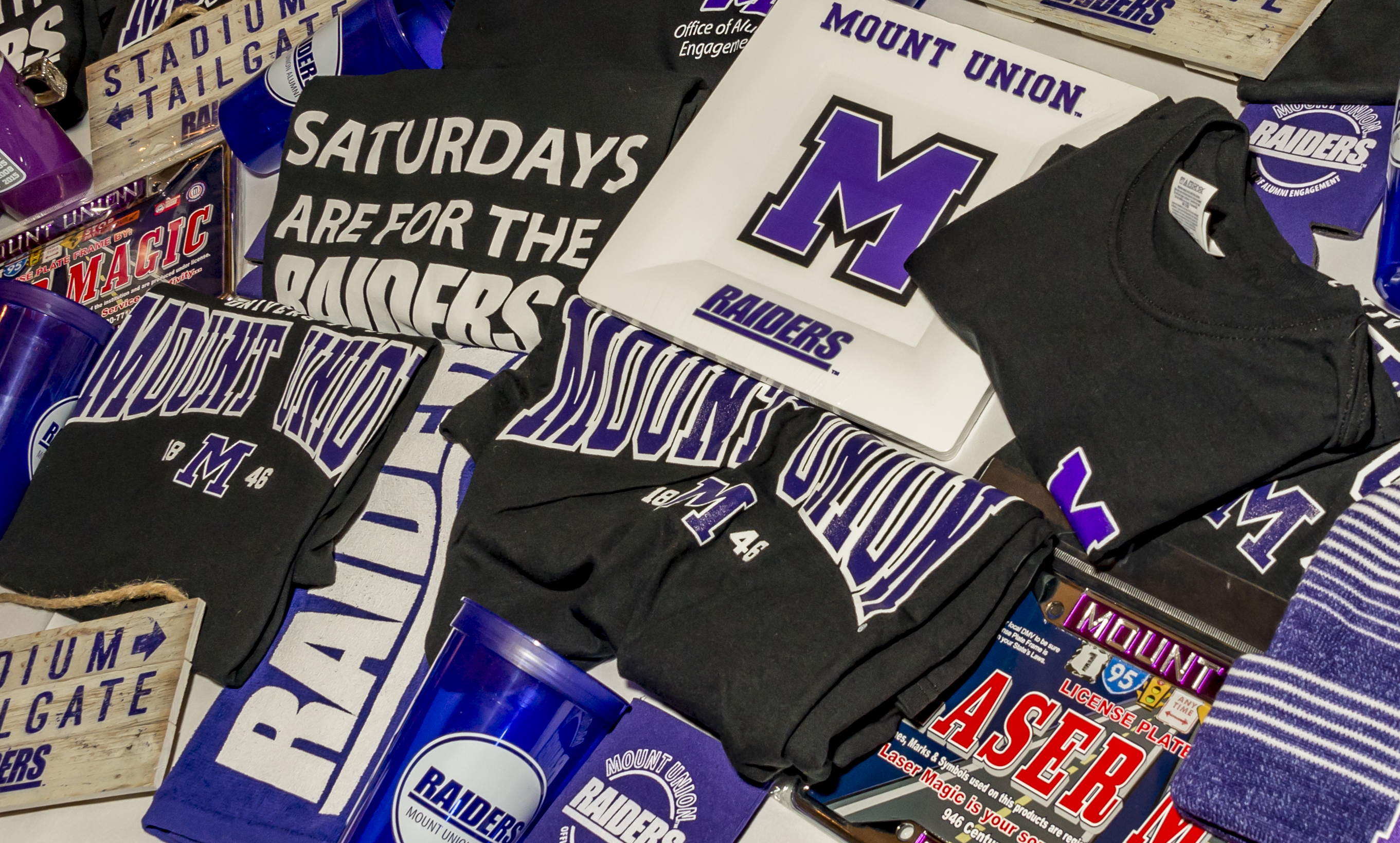 Alumni
M Club Reverse Raffle and Silent Auction
Skyland Pines
3550 Columbus Road NE, Canton. OH 44705
All Raiders, family, and friends are welcome to attend and particpate in the raffle. Come play the sideboard, bid on auction items, and visit with current coaches, former teammates, community members, and so much more! Contact your friends and make this evening a mini-reunion!
6 p.m. Doors open and Silent Auction begins
7 p.m. Dinner begins
8 p.m. Reverse Raffle begins
The annual M Club Reverse Raffle is the signature fundraiser to support current Raider athletic programs. All proceeds from the event are invested in projects that support current student-athletes and the Hall of Fame Ceremony.
Admission Tickets:
$100 ticket (includes admission, reverse raffle number and dinner)
$25 dinner-only ticket (includes admission and dinner)
The dinner-only registration option welcomes guests to attend the event without having to purchase a raffle ticket (numbered ticket).
Cash is required for sideboard entry. Credit cards are accepted to purchase auction items.
How to purchase:
Contact the Office of Alumni Engagement at (330) 823-2072
Contact a Raider Head Coach
Order Tickets
*Current student athletes are not eligible to attend this event due to compliance regulations.
Payment:
Mail a check made payable to University of Mount Union with Reverse Raffle in memo line to:
University of Mount Union, Alumni Office, 1972 Clark Ave, Alliance, OH 44601
Dress Code:
Cassual Attire
Please no sweatpants
Silent Auction:
The raffle number is used to bid on auction items. Additional bid numbers are available at the door for dinner-only guests should they decide to participate. There is no limit on number of guest dinner-only tickets.
A Silent Auction will take place beginning at 6 p.m. and end prior to the Reverse Raffle
Donations are currently being accepted for the silent auction portion of the evening
Contact the Alumni Office for more information at (330) 823-2030
Reverse Raffle:
Top prize of $2000
Additional Prizes totaling $500 throughout raffle
Last 4 numbers remaining have option to split
Sideboards also available with more chances to win!
Please note: winner need not be present to win. Winner is responsible for applicable taxes, if any.
Auction Items Available:
*2-night stay at Hyatt Place Resort Florida Keys
*Night stay at Sebring Mansion including dinner and gourmet wine backpack
*Tailgating package
*Sport team baskets
*4-hrs yard clean-up services
*Framed 1917 stadium photo
*Framed football national champion rings collage
*Autographed 2017 National Championship football
*View a 2019 football game from the press box
*4-pack football season tickets and brunch
*Golf course certificates
*Autographed Cleveland Indians baseball: Len Barker, Kenny Loften, and Carlos Baerga
*Joe Thomas bobblehead (Cleveland Browns)
*Athletic tickets: Cincinnati Reds, Lake Erie Monsters, Akron RubberDucks, Cleveland Indians, and Mahoning Valley Scrappers
*Local attractions: Cleveland Zoo, Canton Escape Room, Boston Mills/Brandywine, Fun-n-Stuff, Pump It Up, Yorktown Lanes, Canton Palace Theater, and more.
FAQ
What is a reverse raffle?
In a traditional raffle, the first ticket drawn wins the prize. In a reverse raffle, the LAST ticket drawn wins the prize. 200 tickets are available for this raffle and all tickets are drawn until we get to the last, winning ticket. The M Club president traditionally calls representatives of the last four remaining tickets to the stage, and those four are given the opportunity to split the pot or choose to continue drawing tickets until there is only one grand prize winner. Prizes are also awarded to other tickets drawn throughout the raffle to increase the fun – 1st, 25th, 50th, 50th, 75th, 100th, 125th, 150th & 175th tickets drawn.
What is a sideboard?
Two hundred numbers are available for purchase from the "sideboard" that you can choose (don't pick your reverse raffle number though). The winner receives half of the pot based on the last number drawn in the Reverse Raffle. Sideboard entry is cash-only, so be sure to come prepared!
Add to Calendar
Saturday, March 23, 2019
Event Type
Contact
Office of Alumni Engagement
alumni@mountunion.edu
Department
Office of Alumni Engagement