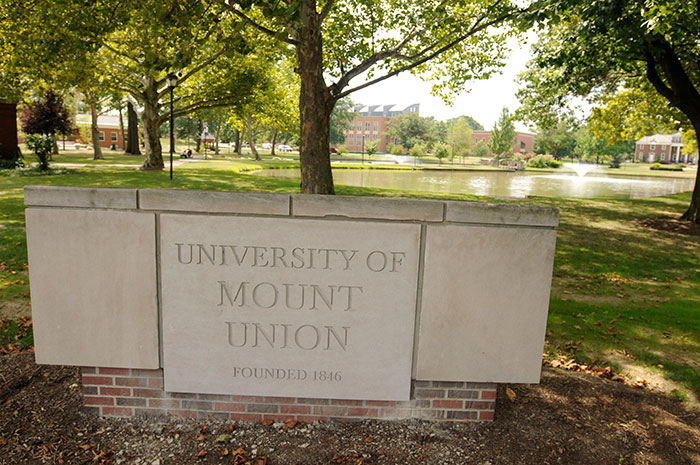 Visual and Performing Arts | Student Life
Wind Ensemble Concert
The University of Mount Union Wind Ensemble, under the direction of Lori Burse, will present their spring concert at 7:30 p.m. on April 22 in Brush Performance Hall in the Giese Center for the Performing Arts.
The concert will feature pieces by Antonin Dvorak, Robert Jager, Frank Ticheli, Sammy Nestico, Leonard Bernstein, Robert W. Smith and Percy Grainger.
The ensemble will premiere a piece written by senior music major Rachel Vaughan of Minerva, Ohio who will also conduct the piece. In addition, senior music major Abigail McElroy of Flushing, Ohio will conduct a piece as well.
This event is free and open to the public More information about other campus events can be found at www.mountunion.edu/events or by calling the Visual and Performing Arts Office at (330) 823-2473.
Add to Calendar
Add to iCalendar
Friday, April 22, 2022
Event Type
Contact
Jeff Neitzke
neitzkjm@mountunion.edu
Department
Music Department