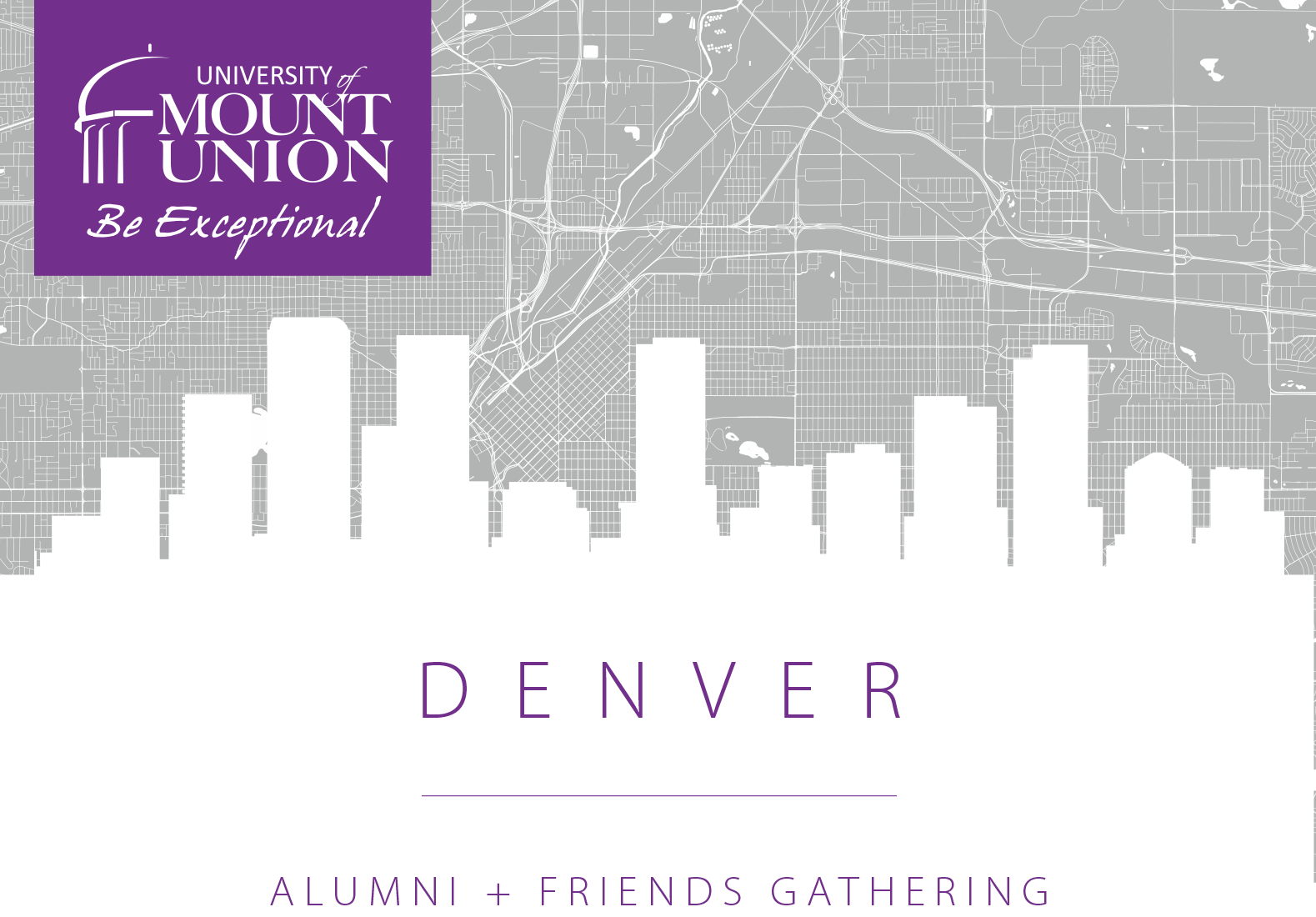 Alumni
Denver Alumni + Friends Gathering
The Office of Alumni Engagement is headed to Colorado! Please join us for the Denver Alumni + Friends gathering this summer.
Hosted by April Mason '77 and Don Sheehan '78.
Should you need overnight accommodations, a block of hotel rooms (offered at a special rate) is available at the Hyatt Regency Denver. Please book your stay by May 16.
Please RSVP by May 16, 2022.
Add to Calendar
Add to iCalendar
Saturday, June 4, 2022
Event Type
Contact
Tara Pete
alumni@mountunion.edu
Department
Office of Alumni Engagement