A Transformative Experience
I started my undergraduate studies in physics and pre-engineering without any notion of being a teacher or a professional musician. Attending a small, private liberal arts institution, however, gave me the opportunity to explore a wide variety of academic disciplines, including music. Singing in my college choir was truly a transformative experience, and I recall saying to myself, "I must figure out how to do this—how to live in this amazing world of choral music." So I guess you could say that music chose me. I am so blessed to have the opportunity to make music with incredible people every day of my life and to be continually surrounded by art and beauty and all that is good and right. It is so wonderful to do what you love and love what you do!
High Honor
In 2002, a choir under my direction was selected by audition to perform at a meeting of the American Choral Directors Association—one of the highest honors of the profession.
Director of Many
I conduct the Mount Union Concert Choir and Cantus Femina (women's chorus), teach coursework in choral conducting and literature and administer the University's choral program. I also serve as the artistic director for the annual University of Mount Union Christmas Festival and organize/develop the Concert Choir's annual spring tour, including an international tour every fourth year. Beyond this I am an active guest conductor and clinician for a variety of high school choral events; this type of work is not only a service to the profession, but one means of recruiting high-quality students to the University.
Teaching Habits
As a teacher, I respect the scholarly nature of the choral rehearsal process and treat each rehearsal as an academic exercise. "Music is a rational undertaking," wrote American conductor Robert Shaw, and "successful performance is the product of reason." To this end, I strive to challenge the collective intellect of each of my choral ensembles. I believe that my choristers are not simply singers, but musicians who sing, and I believe in teaching the fundamentals of choral musicianship, including literacy. Utilizing the solfege system (do, re, me, etc.), choristers under my direction work daily to develop their sight-singing skills, which in turn develops independent musicianship and, by extension, promotes ensemble growth and development. The use of solfege is a new pedagogical approach for the University's choral program and one that has really been embraced by the students.
Best Part of the Job
Making music with my students!
Cope Music Hall
My favorite building is Cope Music Hall—here art and beauty are created every day!
Interdisciplinary Study
The University of Mount Union permits and actively encourages students from all academic disciplines to participate in the arts. For example, students representing 26 academic majors comprise the two choirs under my direction—these choirs truly represent the University's strong commitment to its liberal arts foundation and mission. As Wendell Berry once wrote, "The thing being made in a university is humanity…. What universities…are mandated to make or help to make is human beings in the fullest sense of those worlds—not just trained workers or knowledgeable citizens but responsible heirs and members of human culture…." The University of Mount Union is fulfilling this important mandate!
Home at Mount Union
When I visited campus for my interview in February 2011, I was immediately struck by the quality of the University's leadership team—from President Giese to Dean Draves to Dr. Patty Boehm, chair of the Department of Music, I sensed a collective commitment to excellence and to the strengthening and development of the University's arts education programs. In addition, I immediately felt at home with the members of the music faculty, who were incredibly welcoming and engaging. Perhaps the most important factor in my decision to come to Mount Union, however, was my interaction with the students, whom I found to be incredibly bright, talented and hungry for choral music.
Getting Involved in the Arts
There are very few opportunities for students to make music beyond the college years. Once students graduate, enter the workforce, start families and the like, their lives becomes very busy and so often making music becomes less of a priority or simply impossible. Particularly for non-music majors, college ensembles can provide a capstone experience in the arts. Beyond this, participation in the arts provides students the perfect nexus of the heart and brain—the opportunity to develop their intellect and their humanity. After all, Mount Union is a liberal arts institution!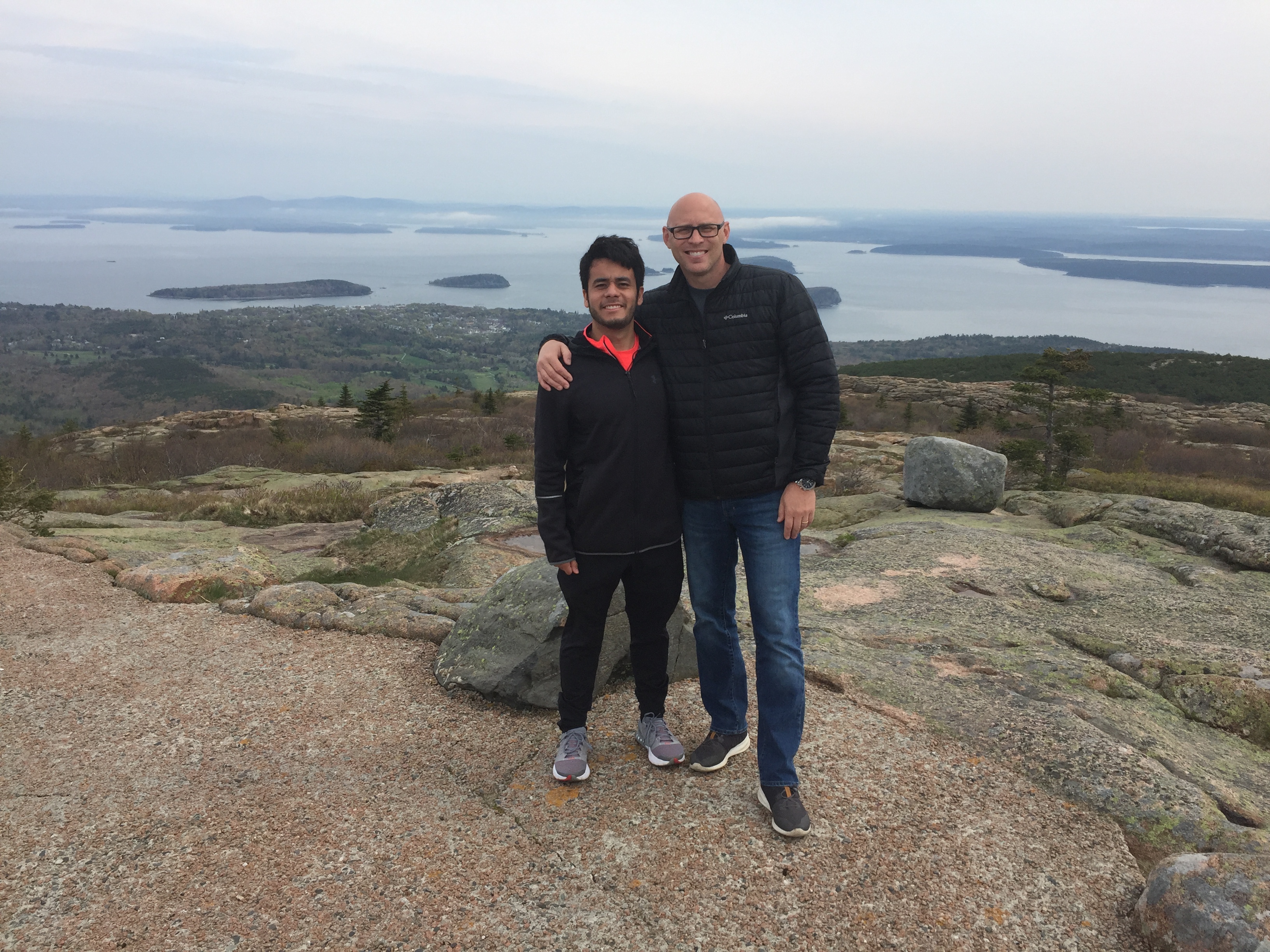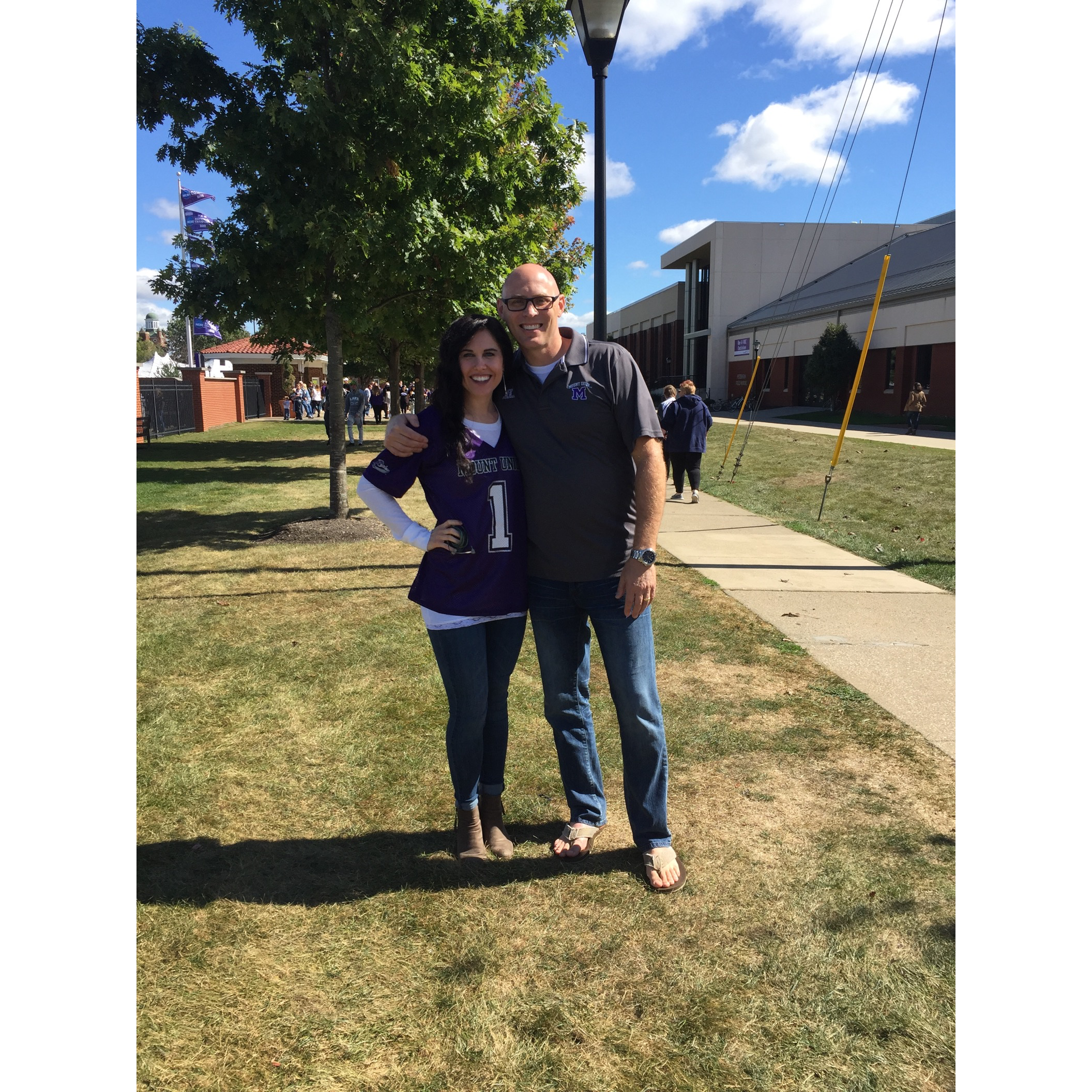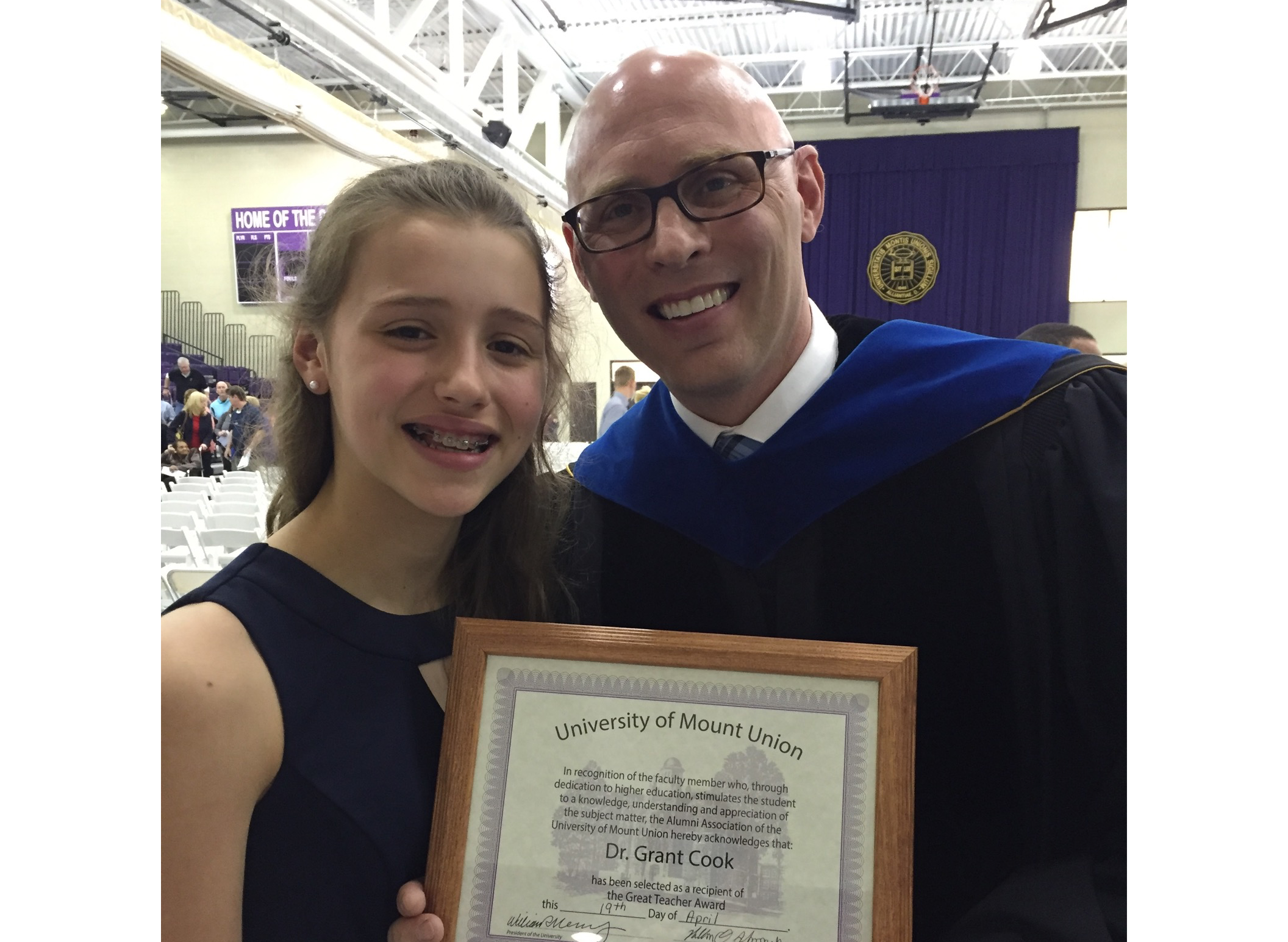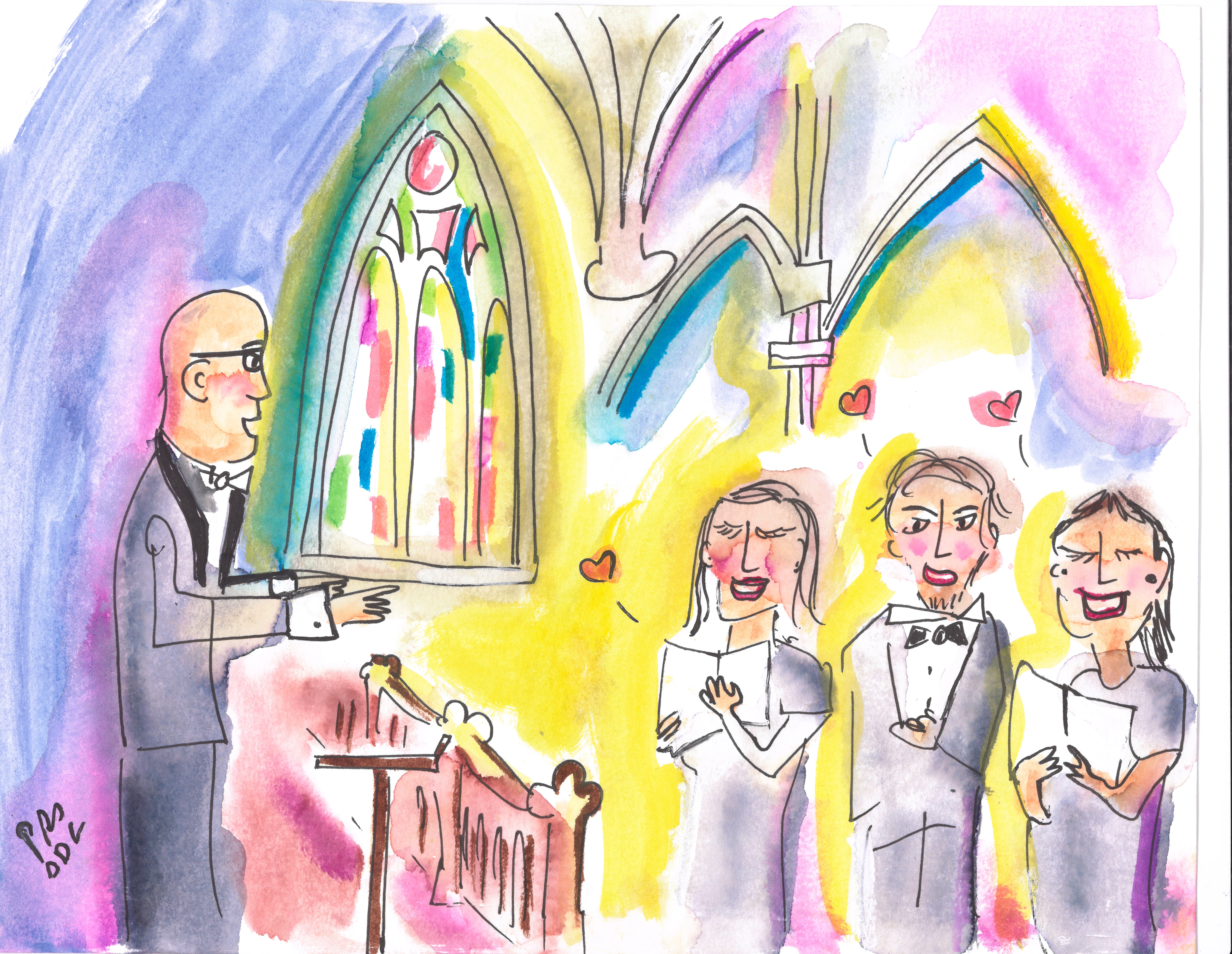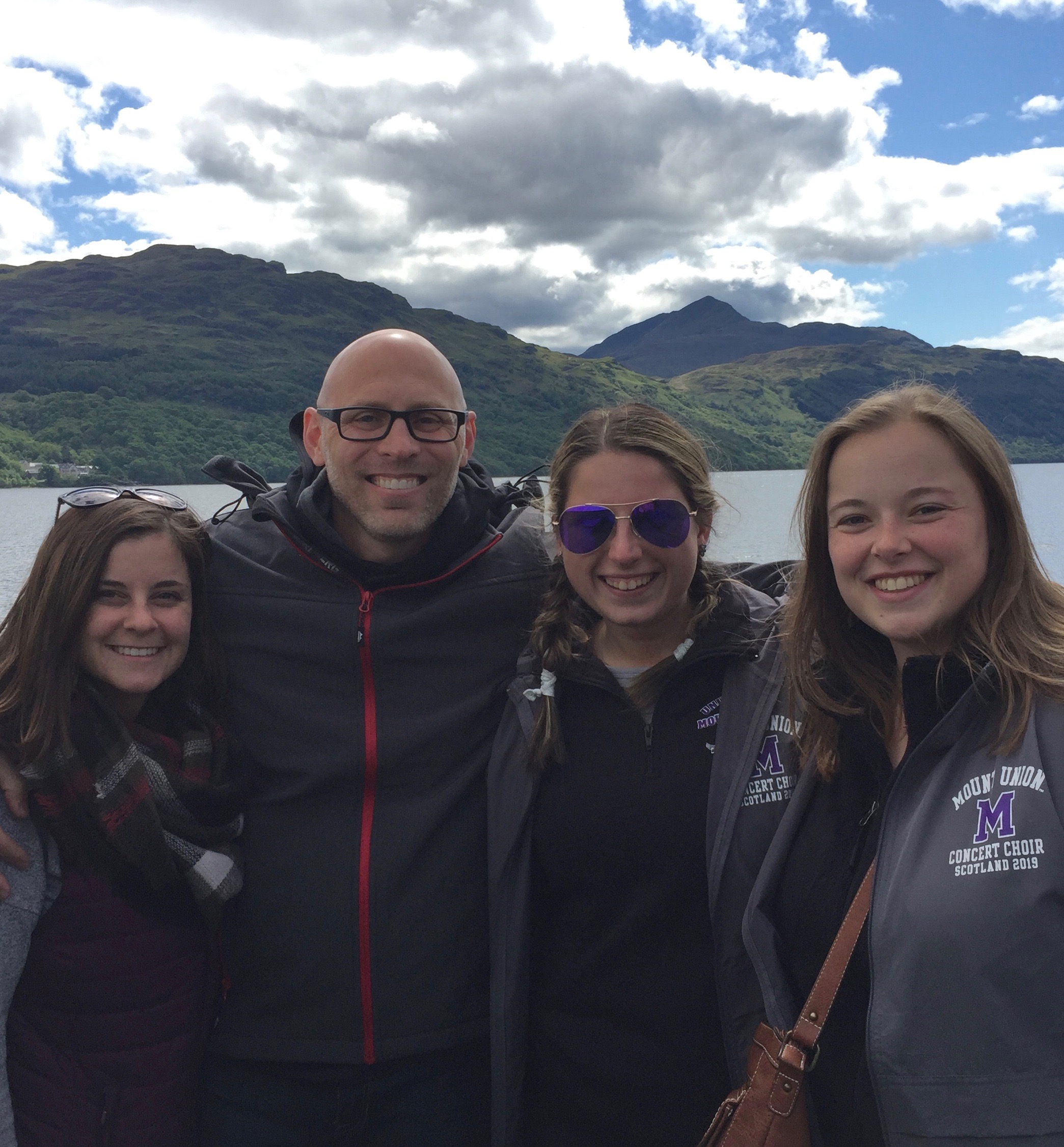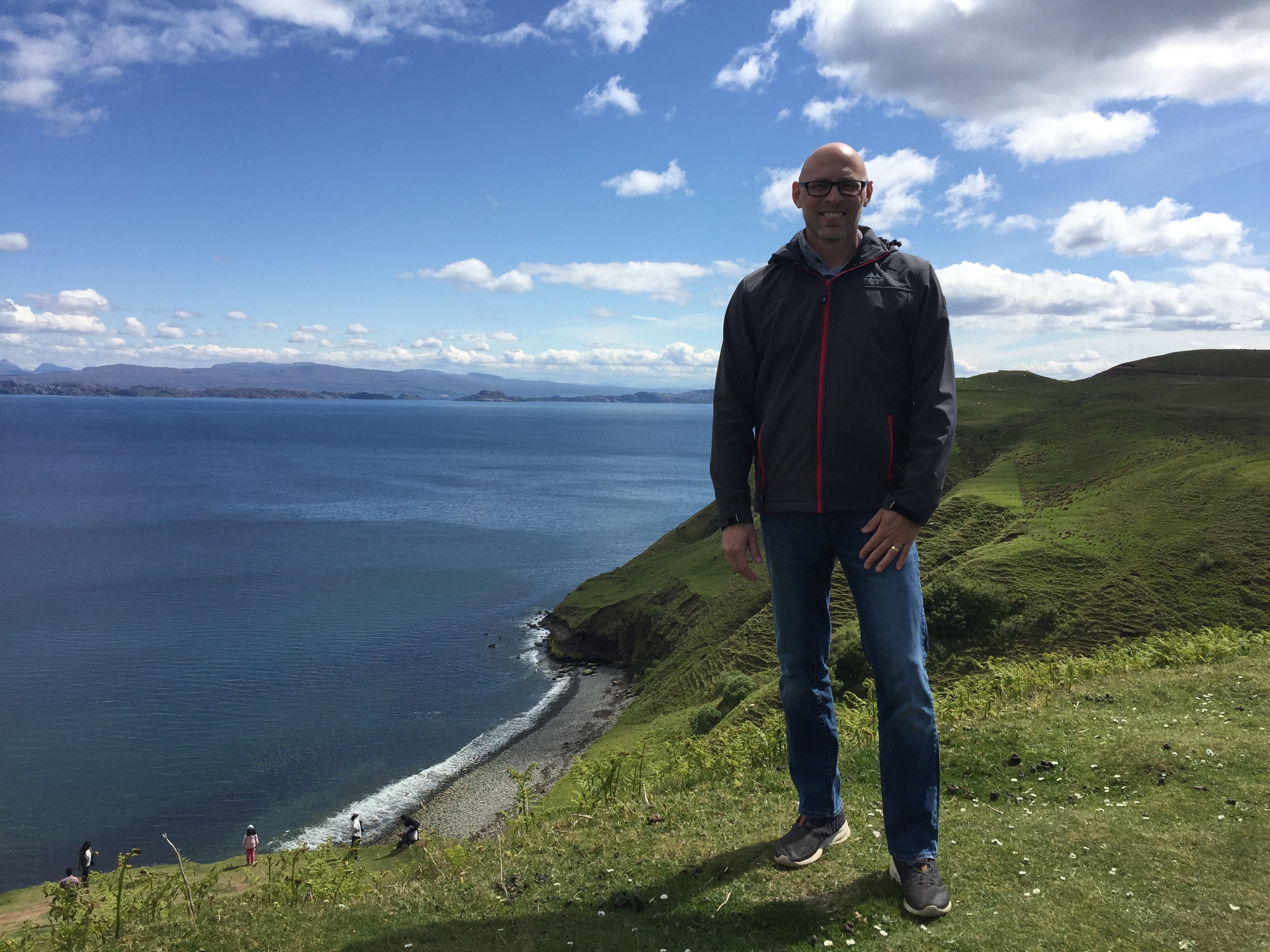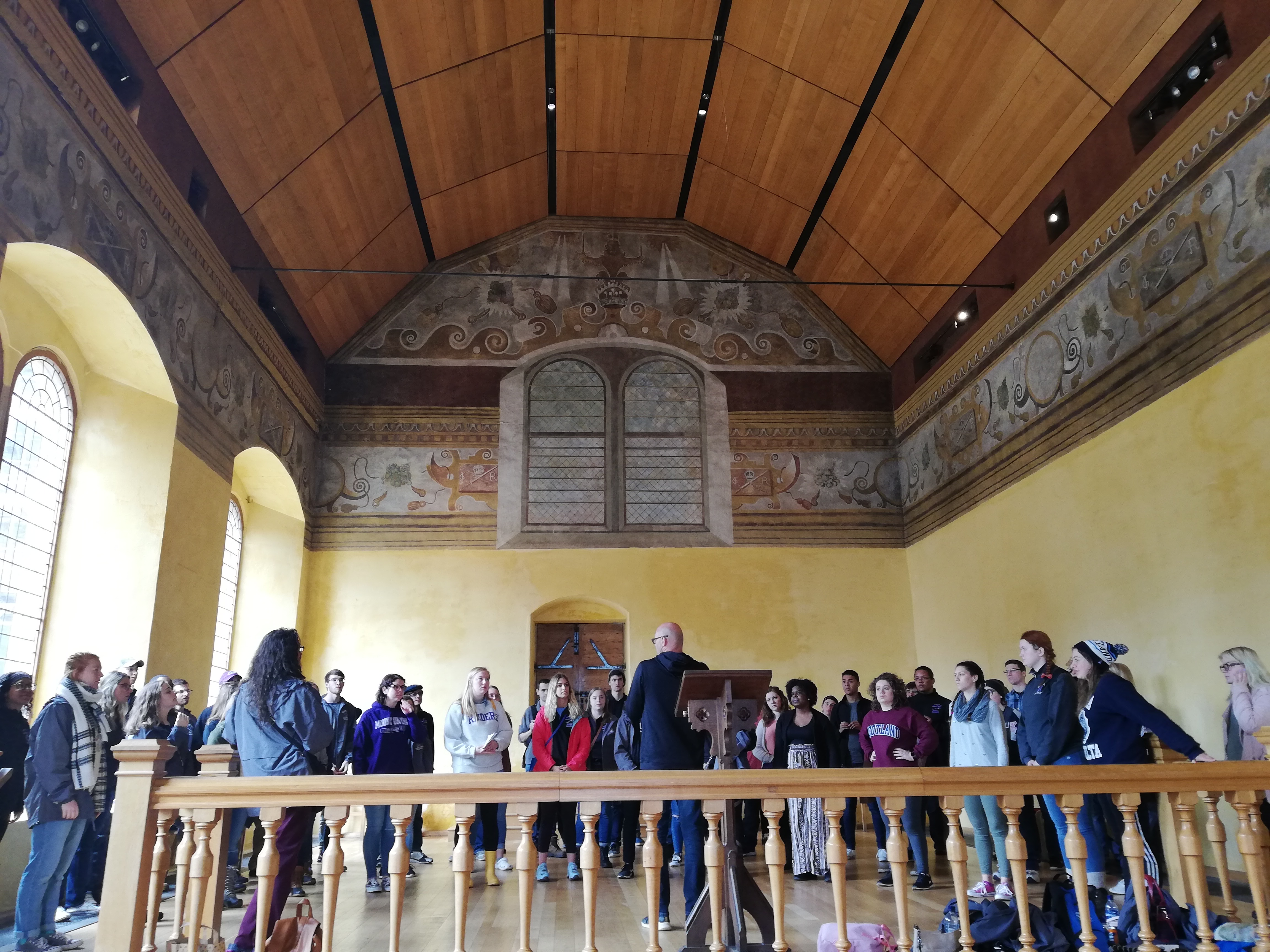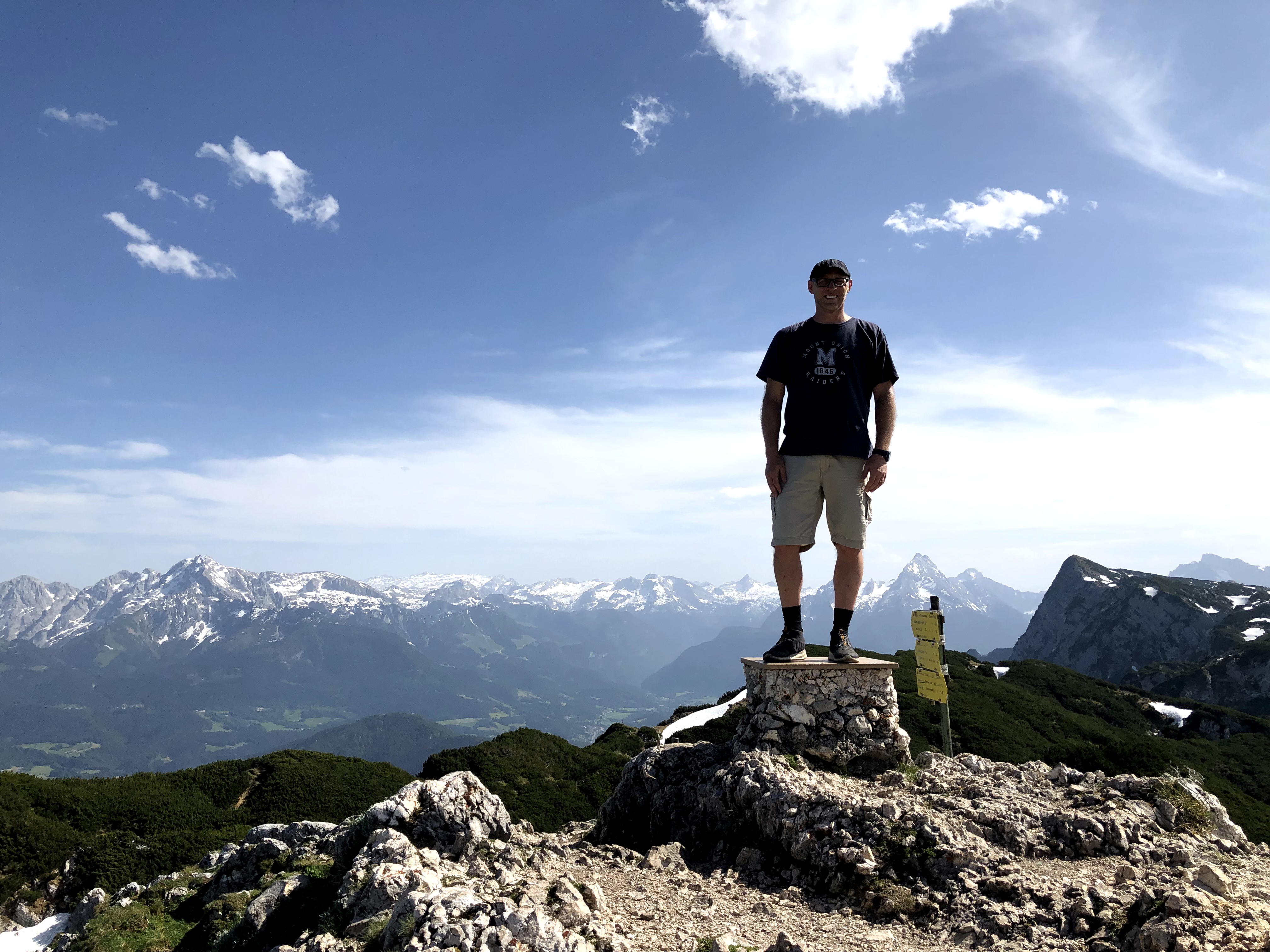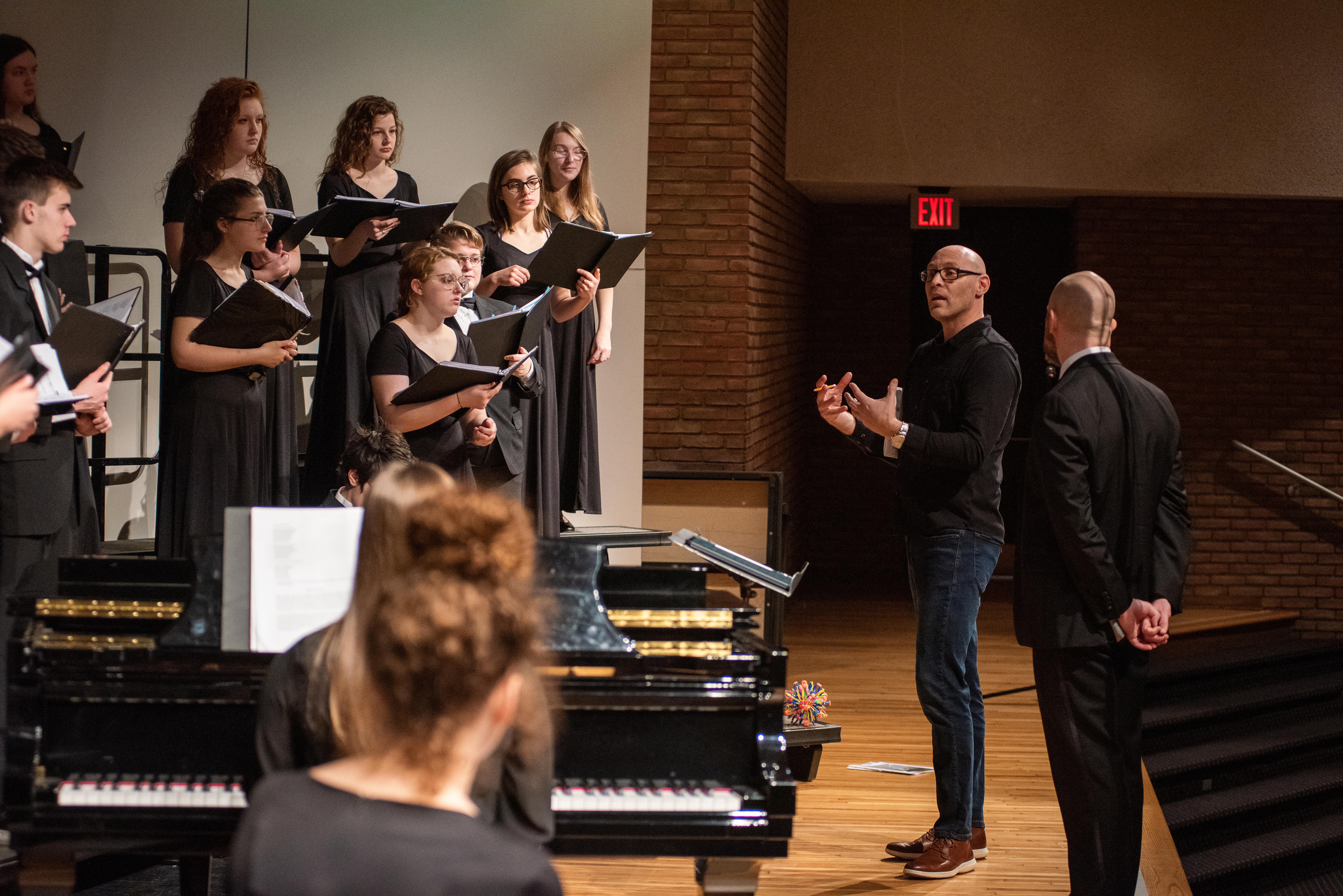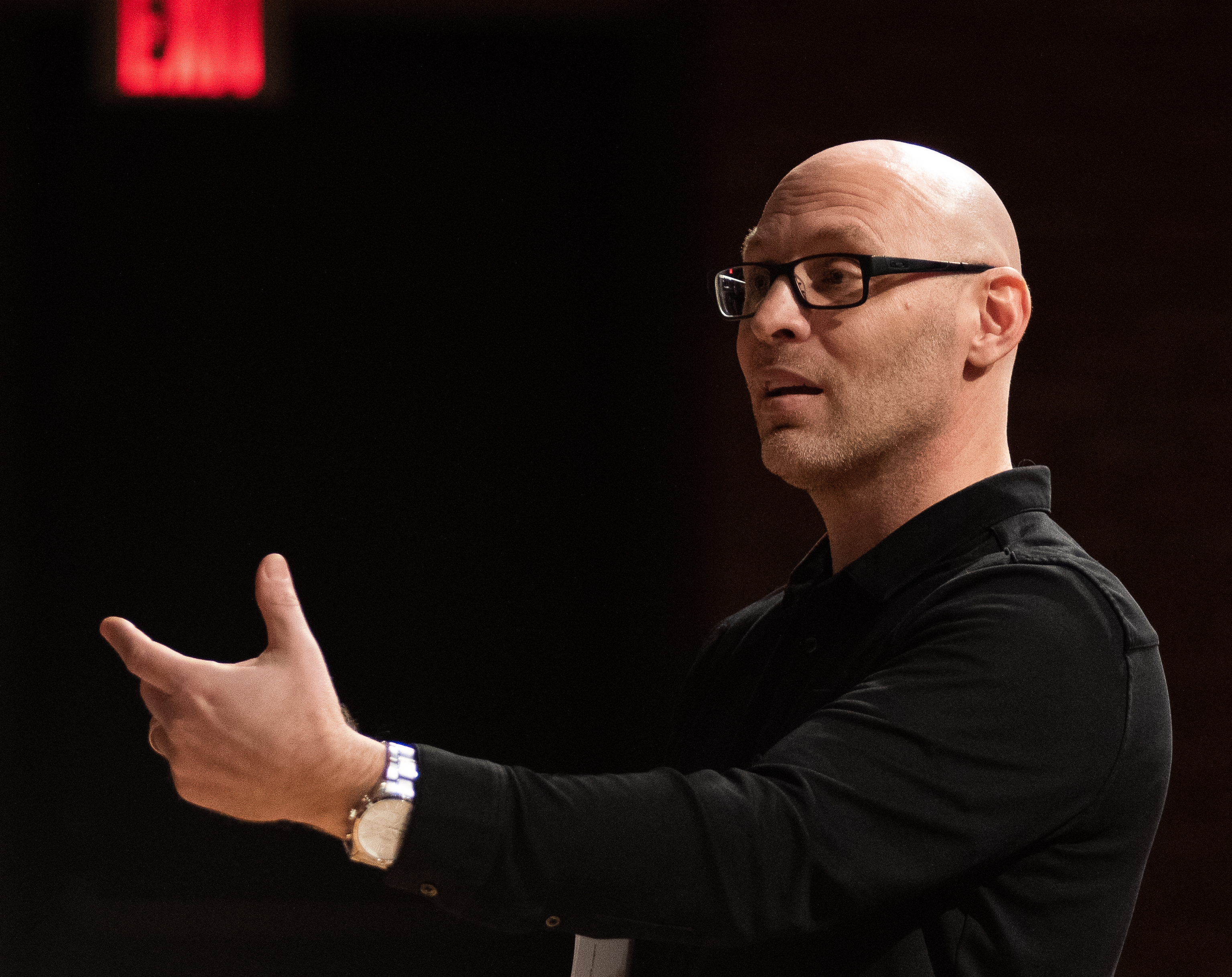 "'Mr. Dwight's Indefatigable Diarist' and 'London's Literary Lion,' Alexander Wheelock Thayer, Prospecting for 'my sort of native gold,' August 1860-August 1861," The Beethoven Journal 34, No. 2 (Winter 2019): 57-68.

"'I was now in the birthplace of Beethoven,' The First European Research Expedition of Alexander Wheelock Thayer. 1849-1851," The Beethoven Journal 31, No. 2 (Winter 2016): 71-82.

"The Final American Residency of Beethoven's Biographer, Alexander Wheelock Thayer (Part II: July 1857 through July 1858)," The Beethoven Journal 28, No. 1 (Summer 2013): 26-33.

"The Final American Residency of Beethoven's Biographer, Alexander Wheelock Thayer (Part I: April 1856 through June 1857)," The Beethoven Journal 27, No. 2 (Winter 2012): 64-73.

"A. W. Thayer, Dwight's 'Diarist,' and Foreign Correspondent: Beethoven's Biographer as Choral Critic,"
The Choral Scholar 2, No. 1 (Spring 2010): 2-16; online at https://www.ncco-usa.org/wp-content/uploads/2017/02/TCS_v2n1_c-Cook.pdf

"The Cramer Narrative Revisited: A New Letter from Alexander Wheelock Thayer to Robert Edward Lonsdale (1868)," The Beethoven Journal 23, No. 2 (Winter 2008): 74-78.
"Grant William Cook is to be congratulated on his article ("The Cramer Narrative Revisited," Beethoven Journal 23, no. 2 [2008]: 74-78) throwing new light on the so-called "Cramer narrative," which claims that Beethoven and Cramer heard a performance of Mozart's Concerto in C Minor, K. 491, during Cramer's visit to Vienna in 1799-1800. My own earlier hypothesis was that this narrative derived from an interview between Thayer and Cramer's widow around 1861. As Cook says, this was a 'logical conclusion' at the time, but his new evidence shows this narrative is more likely to have been sent to Thayer in a letter from Mrs. Cramer in 1868 or shortly thereafter. This would give her testimony more weight than would come from an interview, where there is more scope for misunderstanding …" (Dr. Barry Cooper, University of Manchester [England], "Letters To the Editor," The Beethoven Journal 24, no. 1 [2009]: 51.)

"Dwight's 'Diarist' and 'John, a Portland Boy:' The 1858 Trans-Atlantic Voyage of Alexander Wheelock Thayer and John Knowles Paine," The Beethoven Journal 23, No. 1 (Summer 2008): 4-14.

"Expatriates in Trieste: Letters from Sir Richard Francis and Isabel Burton to Alexander Wheelock Thayer," The Beethoven Journal 21, No. 2 (Winter 2006): 4-9.

"Beethoven's Choral Director, Ignaz Karl Dirzka (1779-1827)," Choral Journal 46, No. 6 (December 2005): 46-51.

"Alexander Wheelock Thayer: A New Biographical Sketch," The Beethoven Journal 17, No. 1 (Summer 2002): 2-11.

"Bach in Boston: The Emergence of the St. Matthew Passion from 1868 to 1879," Choral Journal 41, No. 9 (April 2001): 21-33.