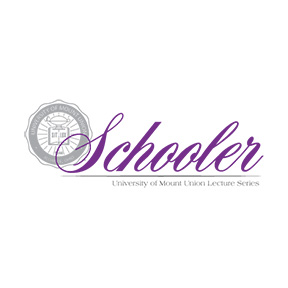 Speakers and Lectures | Student Life
Schooler Lecture
The 2023 Schooler Lecture will feature a moderated discussion with mental health advocates Ginger Zee and Dan Harris. Zee, the chief meteorologist at ABC News and the managing editor of ABC's Climate Unit, put a very relatable if surprising face on depression, helping to lessen the stigma surrounding mental health issues, through her books "Natural Disaster: I Cover Them. I am One." and "A Little Closer to Home: How I Found the Calm After the Storm." Harris is the author of the #1 New York Times best-selling book "10% Happier," a book about a fidgety, skeptical news anchor who stumbles upon meditation. He has become a leading voice for pushing for the practice into the mainstream and has spoken about the topic across corporations, health and wellness organizations, and schools and universities. "10% Happier" is available as a meditation app and in podcast form. Harris' most recent book, "Meditation for Fidgety Skeptics," is also on the best-selling list.
Tickets are required and will be available beginning Monday, February 27 at 10 a.m. More information is available at mountunion.edu/lecture-series.


Parking Information
There are a variety of parking options available to those attending the Schooler Lecture. Large parking lots are located west of the McPherson Academic and Athletic Complex, west of the Gulling Training Center, west of the Hoover-Price Campus Center, and east of Gallaher Hall. Please be advised that there is a shuttle service available from these parking lots to the MAAC.


Add to Calendar
Add to iCalendar
Thursday, April 27, 2023
Event Type
Contact
Audra Youngen
youngeau@mountunion.edu
Department
Alumni Office