Gregory L. King '89 Inaugurated as 14th President of Mount Union
May 12, 2023
ALLIANCE – In front of a crowd of hundreds that featured students, faculty, staff, alumni, former institutional presidents and community members, Gregory L. King '89 was inaugurated as the 14th president of Mount Union during a ceremony held on Friday, May 12.
With more than 30 years of service to the institution in a variety of roles, King most recently served as vice president for advancement for 14 years and interim vice president for enrollment management for the past two. His gratefulness and passion for Mount Union shone through during his remarks. He thanked several groups and individuals who guided him along his journey at the University, though kept the focus on students.
"To our incredible students: none of this matters without you. You are the reason we do what we do. I am not in the business of making promises, but to you, I will promise that the decisions we make moving forward will center around you, and how it makes your experience better," King said.
As the first individual to complete the University's Wayne Manzilla Diversity Internship Program, and the first president of color at Mount Union, King also highlighted the impact of his family. He offered special mention of his father, Warren King Sr., and uncle, Kenneth Toney Sr., who were both alumni of Mount Union, helping pave the way for his own career.
"I would like to take a moment…and recognize just how important Warren Sylvester King Sr. and Kenneth Toney Sr. were in paving the way for us and showing us that not only is a college education a possibility, but a Mount Union education," King said.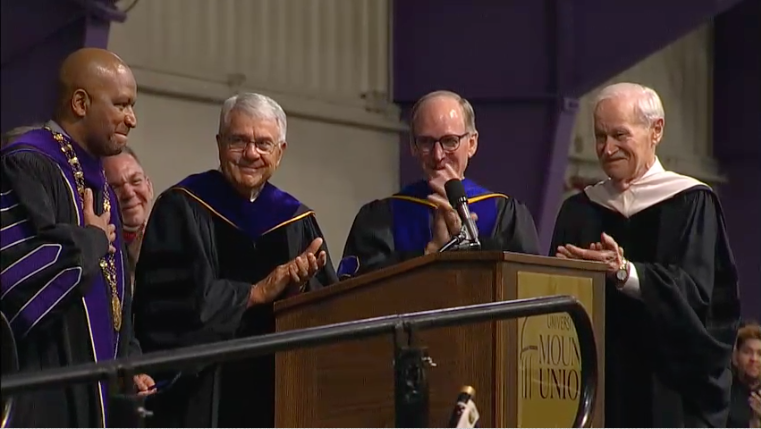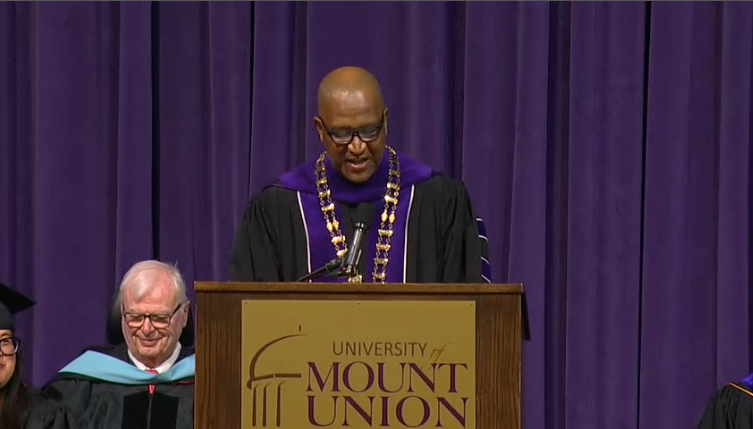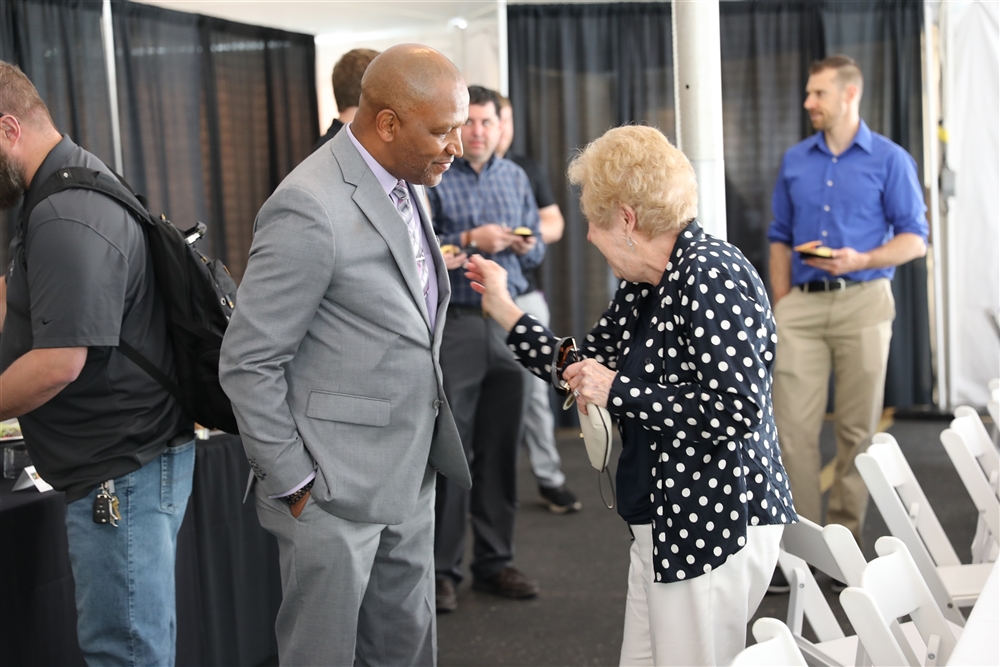 King concluded with a look ahead at some of the strategies he hopes to employ during his time as president to help Mount Union succeed. This included having a student-first mindset, growing in-demand academic programming, excelling athletically, embracing diversity, bolstering partnerships within the City of Alliance and being less selfish as a community.
"I have an unwavering, unapologetic, obsessive love for Mount Union and higher education, and while the landscape might be challenging, I believe with everything in me that Mount Union is ready to prosper and soar like never before," King said. "It's time to be bold. It's time to be strong. And – while today is a historic day – it's time to get to work and go make Mount Union Purple Raider magic!"
During the ceremony, the administration of the Oath of Office and Investiture of the Seal of Office was given by Board of Trustees Chairman Matthew Darrah '84 and former Mount Union presidents Dr. Harold M. Kolenbrander, Dr. John L. Ewing, Jr. and Dr. Richard F. Giese. The City of Alliance also declared May 12, 2023 as "Gregory L. King Day" throughout the city.
Learn more about this legacy and King at mountunion.edu/president.