Mount Union Hosts Nearly 100 Girl Scouts for "Think Like an Engineer"
February 25, 2019
ALLIANCE, Ohio - On Saturday February 23, the Lake-Area Girl Scouts hosted their "Journey in a Day: Think Like an Engineer" event at the University of Mount Union in the Hoover-Price Campus Center.
Nearly 100 local Girl Scouts, ages 5-14, descended upon campus to participate in hands-on projects where they learned about the principles of engineering. They had an opportunity to work with professional engineers from local companies such as Akron Metro RTA, CT Consultants Inc., WSP USA Inc. and others. Mount Union students volunteered for this event and guided the Girl Scouts through their engineering and design activities. The students represented a variety of majors at Mount Union, including biology, physics, neuroscience, multi-platform software development, mechanical engineering, civil engineering and computer engineering.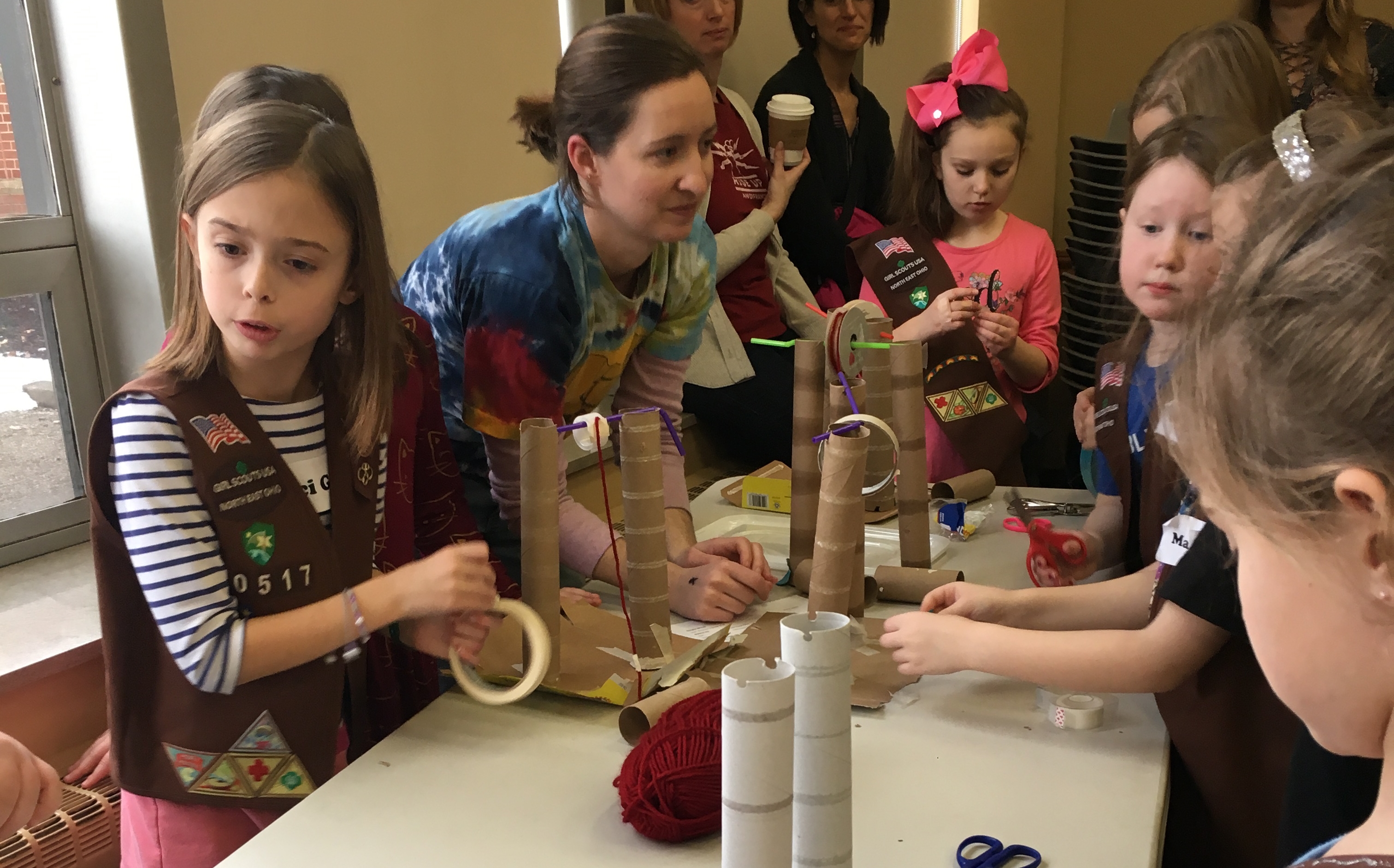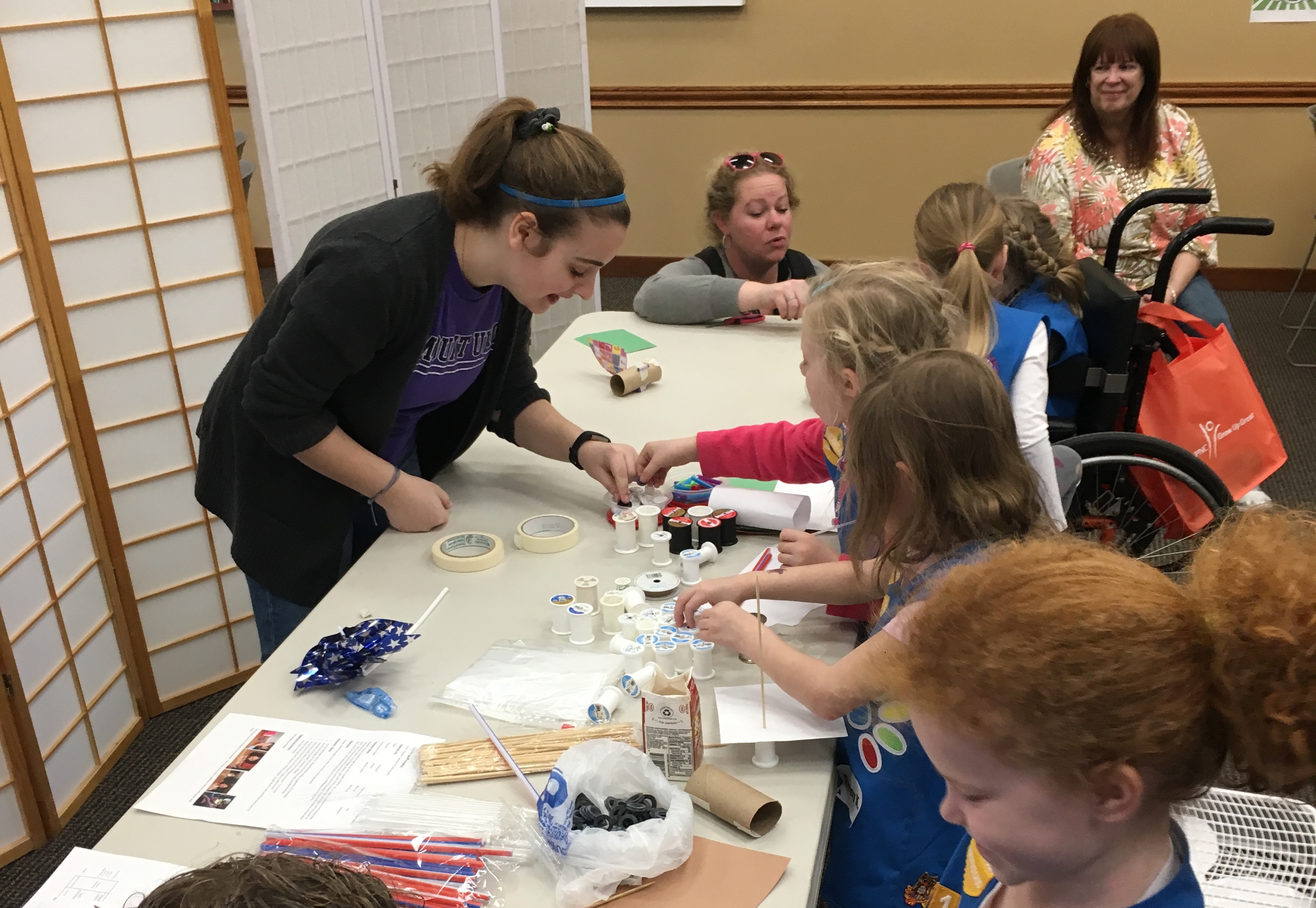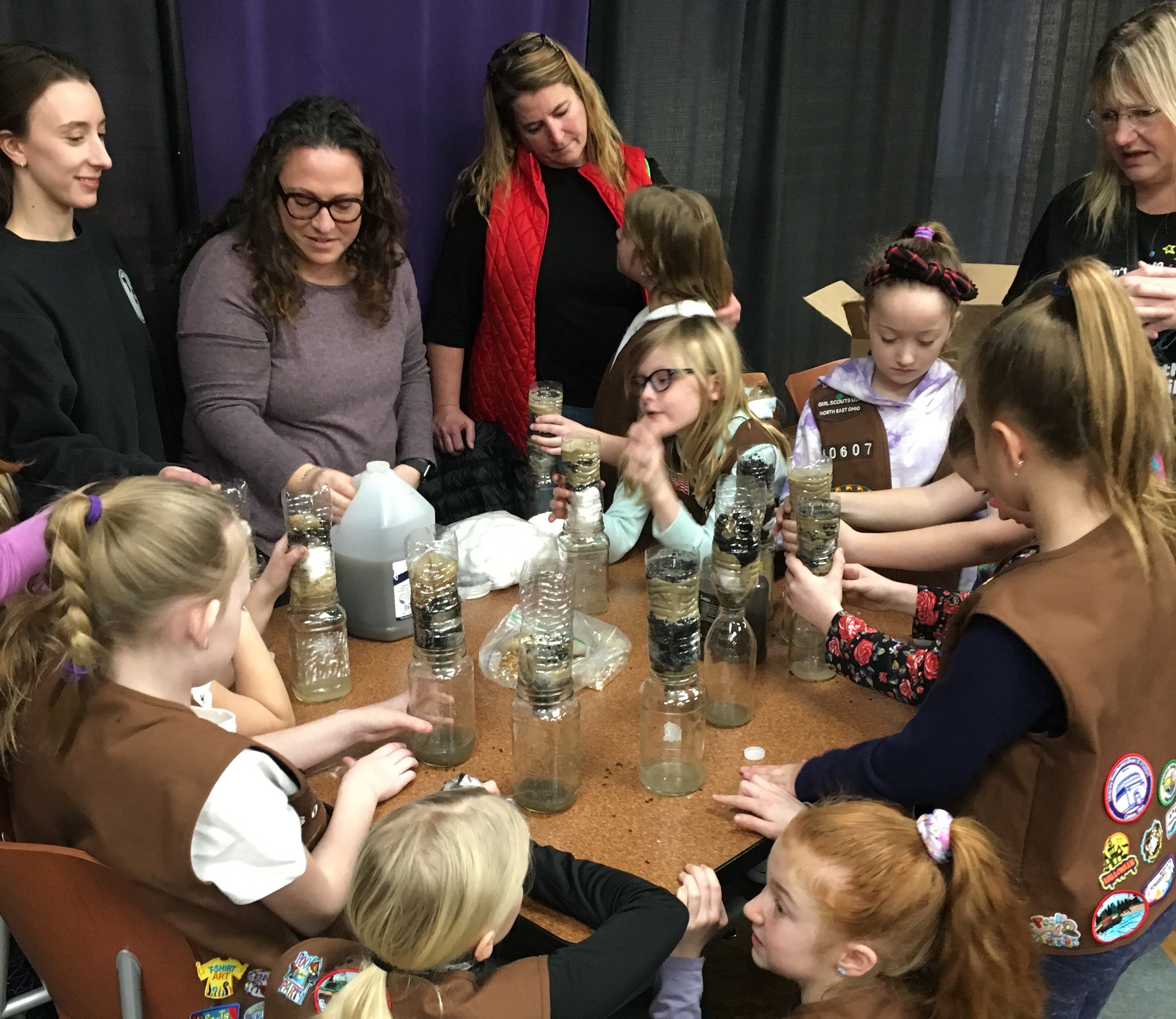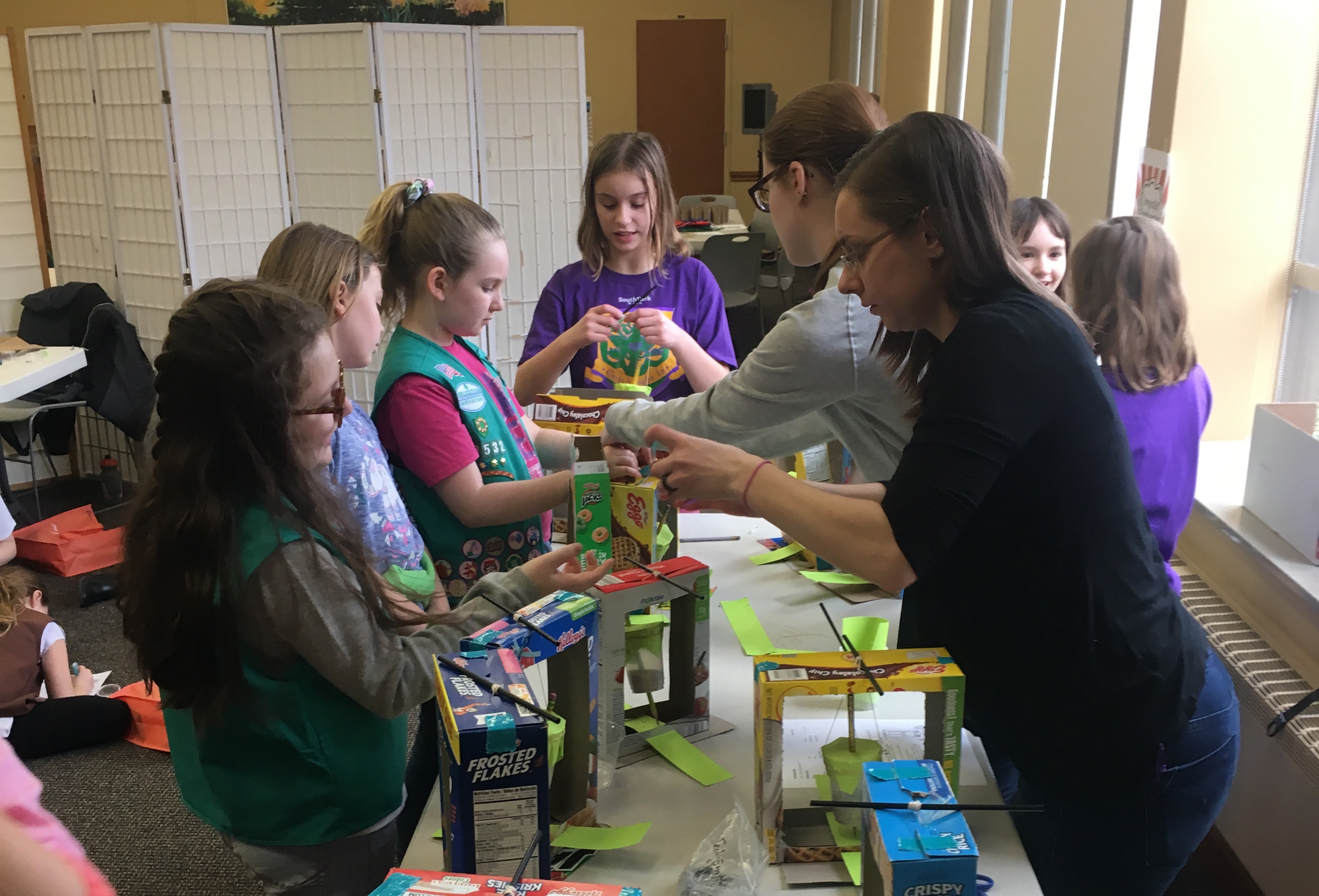 The event was made possible by a $1,000 STEM Classroom Grant from FirstEnergy Corp.
Dr. Richelle Teeling-Smith, assistant professor of physics and Girl Scout troop leader, was one of the coordinators of this event.
"We were excited to win this grant because it allows us to create an opportunity for these girls that many of them would not have otherwise," said Teeling-Smith. "I was excited to bring this event to Mount Union because the interactions that the girls had with our students is immensely valuable in showing them what an engineer can look like and can empower them to pursue a career in a STEM field in the future."