Role Models Lead to Black Excellence at Mount Union
February 19, 2019
BY: Mallory Glenn '19
As we celebrate Black History Month at Mount Union this February, we remember and honor not only the black excellence that has come before us, but the African American men and women who embody black excellence today. One such man is Mike Gregg '11.
Gregg, the assistant men's basketball coach at Mount Union for the last two years, coached five years of high school basketball, working as an assistant coach for four years at GlenOak and one year at Barberton High School. He consistently helps drives his players to success on and off the court and hopes that his players view him as not only a coach, but as someone that they can talk to and confide in.
"It's always important to acknowledge the past and the people who trailblazed the way," said Gregg. "But it's also important to acknowledge the black history that's unfolding in our everyday interactions; our black pastors, coaches and teachers serve as important mentors, providing us with contemporary examples of, and advice on, how to live life well as an African American."
Gregg reflected on the important mentors in his life, those who led by example, teaching him to be strong, confident, and resilient. Gregg credits his father and godfather for instilling in him strong family and religious values. His father taught him how to be a provider, father, husband and protector. His father also taught him the value of following through and constantly striving to reach your full potential.
These values and more were cemented under the guidance of Ken Vana, the boy's basketball coach at Gregg's high school, Collinwood High School. Gregg began to learn more about coaching when he earned the assistant coach position at GlenOak High School. At GlenOak Gregg worked alongside Head Coach Jack Greynolds Jr. who gave him more responsibility and leadership tasks. Through these positions, Gregg honed in on his coaching style and became more confident in his role as a coach.
"I never had a minority coach who I felt was interested in mentoring me and I hope that no student-athlete will feel that way when I'm present in their life," said Gregg. "I want to be someone that students or players feel comfortable talking to when they need advice or guidance."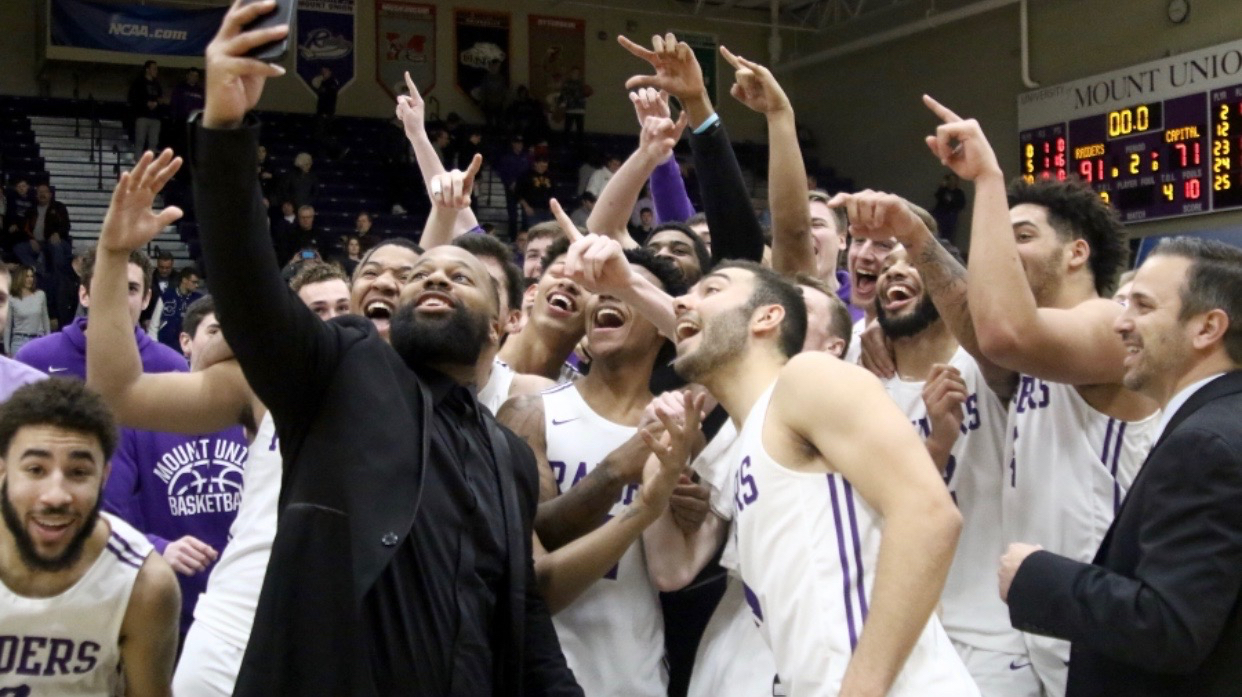 During his undergrad at Mount Union, Gregg continued to coach and receive guidance as an undergraduate student assistant under Coach Lee Hood and Coach Mike Fuline, who is in his seventh season as the head men's basketball coach at Mount Union. Gregg also received guidance from Richard Jackson '02, a former advancement officer, and basketball player at Mount Union.
"Richard is a prominent black male role model on campus; he recruited me to Mount Union and offered me support throughout my undergraduate career," said Gregg. "Every semester, whether it was victory or failure, Richard was there to guide and encourage me."
Matt Parnell '09, the current director of recreation and wellness at Mount Union, is another black role model for Gregg.
"There weren't many African American students when I attended school here, but the number of minority students is growing," said Gregg. "I want to set an example for these students, just as Richard, Matt, and previous coaches did for me.
Gregg is grateful that his position as assistant coach allows him to give back to his alma mater and serve as a mentor for Mount Union student-athletes when they are at a critical stage in their development.
"I believe that at the ages of 18-22 is the time when you mature and develop into who you are," said Gregg. "You have a lot of questions and concerns about life, so the fact that I'm able to be a coach and be a part of that time period for so many young people is special."
Some of the main lessons Gregg hopes to instill in his players are to collaborate and work well with others, to take full advantage of the opportunities that are presented to you, and to be a lifelong learner.
"I believe diversity is important and healthy for a college environment, so I hope that the number of minority students at Mount can continue to grow and that we can celebrate the richness and importance of diversity not only during times like Black History Month, but during our everyday interactions and behavior."