Honors Students Develop Unique Idea for Higher Ed Community Engagement During Remote Learning
May 29, 2020
ALLIANCE, Ohio — As many students were adjusting to a new normal of remote learning during the COVID-19 pandemic, Mount Union honors students were tasked with developing an innovative and feasible idea for a new type of higher education institution.
The course, titled "The Idea of College: Value and Values in Higher Education," is an Honors Capstone course taught by Dr. David Thiele, associate professor and chair of the Department of English and director of the Honors Program. Capstones are described as courses that, "prepare students for dealing with the types of ambiguous, multifaceted problems that they will face throughout their lives and careers, equipping them with resources to address such issues."
The "New U" project, as it is titled, has seen students develop ideas for institutional concepts such as the global education themed "Pangea U" and "Cottonwood U," a green science and technology institution, among others.
The group in the Spring 2020 course, consisting of Wil Luca '20, a national security and foreign intelligence analysis, French, computer science and international affairs and diplomacy quadruple major of Tallahassee, Florida, Molly McGinnis '21, a mathematics major of Brunswick, Ohio, Joe Strobelt '20, an English major of Canton, Ohio, Abigail Ogonek '20, a music major of Westlake, Ohio, Alli Warne '20, an art major of Dover, Ohio and Heath Snyder '20, a chemistry major of Howard, Ohio, developed the idea for "Bookbyte College."
"The idea for Bookbyte originally came from the idea of having a college that would be unaffected by a pandemic," said McGinnis, who is also President of the Honors Council at Mount Union. "At the time, we, like all of our peers, were dealing with many transitions, so we wanted an online school — so that in a crisis like this, there wouldn't be a bunch of dramatic changes in how classes were run — but would not leave the students missing out on important interactions (and the parts that we were missing the most ourselves) like collaboration and socialization with our peers, in and out of the classroom."
Thiele notes that the students were instructed to rethink every aspect of college so that they could maximize the connection between their analytical and creative abilities. In turn, he indicated that this also developed a deeper sense of what students value in the campus experience that Mount Union has provided for more than a century.
"The most unique aspect is the social component of the project," said Luca, who, upon graduating will attend Carnegie Mellon University to pursue a Master of Science in Information Security. "The team had to be creative in developing a community virtually. We didn't really understand how much we had associated the community we had created at Mount with a physical space. Moving that online with the addition of cohorts that are grouped by a passion project was a unique solution that had the college stand out from other online schools."
The students then had the opportunity to virtually present their proposal to David J. Staley, associate professor of history and Director of the Humanities Institute at The Ohio State University and author of "Alternative Universities: Speculative Design for Innovation in Higher Education."
"Professor Staley led a discussion of the students' work and was impressed with the project," Thiele said. "I think it was a great experience for our students."
"The project was unique in the way that we had to learn how to achieve long-distance collaboration, which was much trickier than anyone expected," said McGinnis. "So, in the beginning, it really felt like we were six people working on six different assignments. It was so satisfying to see the final website come together and paint the picture of one cohesive college."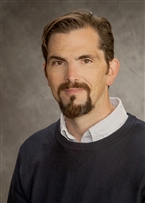 McGinnis and Warne were also students in Thiele's honors first-year seminar course that discussed the idea for feasible alternative communities, as opposed to colleges, and he noticed the students' growth between the two projects.
"One of the best things about teaching at Mount is seeing students grow in confidence over the span of their college career," Thiele said. "I routinely see the same students at the beginning and end of this process, which is why I like teaching in the Honors Program as well as the Department of English."
Learn more about the Honors Program at Mount Union by visiting the Honors Program page.