Mount Union Celebrates More Than 530 Graduates at 177th Commencement Ceremony
May 13, 2023
ALLIANCE – Approximately 536 graduate and undergraduate students participated in the University of Mount Union's 177th Commencement Ceremony held Saturday, May 13 in the Peterson Field House of the McPherson Academic and Athletic Complex.
Thousands gathered at two separate ceremonies to celebrate the graduate students in the morning and undergraduate students in the afternoon. The event was also livestreamed to friends and family across the country.
Inaugurated as the 14th president of Mount Union the day prior, Greg King '89 welcomed each class of graduates and their families before conferring degrees.
"You are valued members of the University of Mount Union's Class of 2023 – a tremendously talented group of scholars," King said. "You have completed your programs of study and stand ready to assume your responsibilities as global leaders for the 21st century."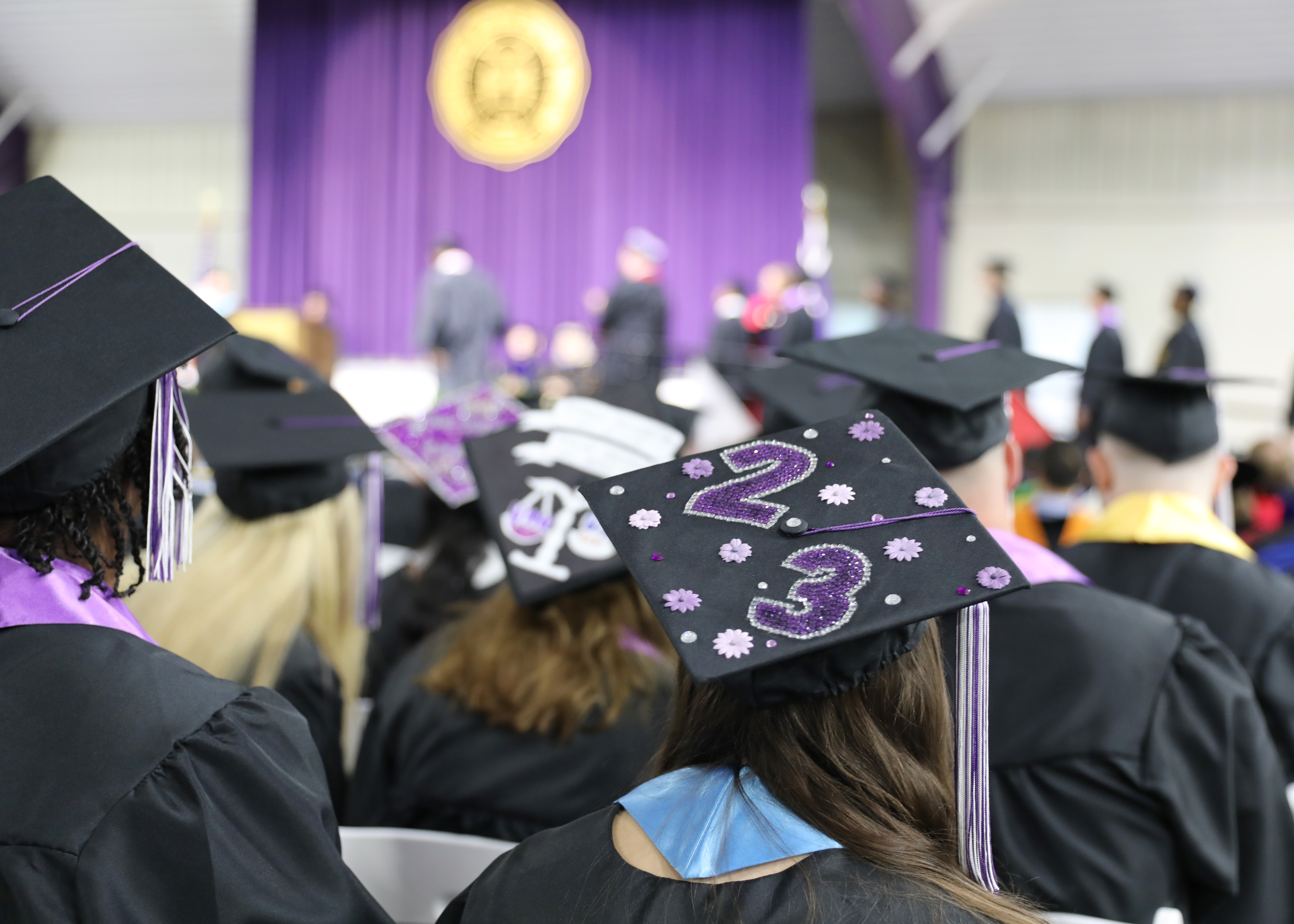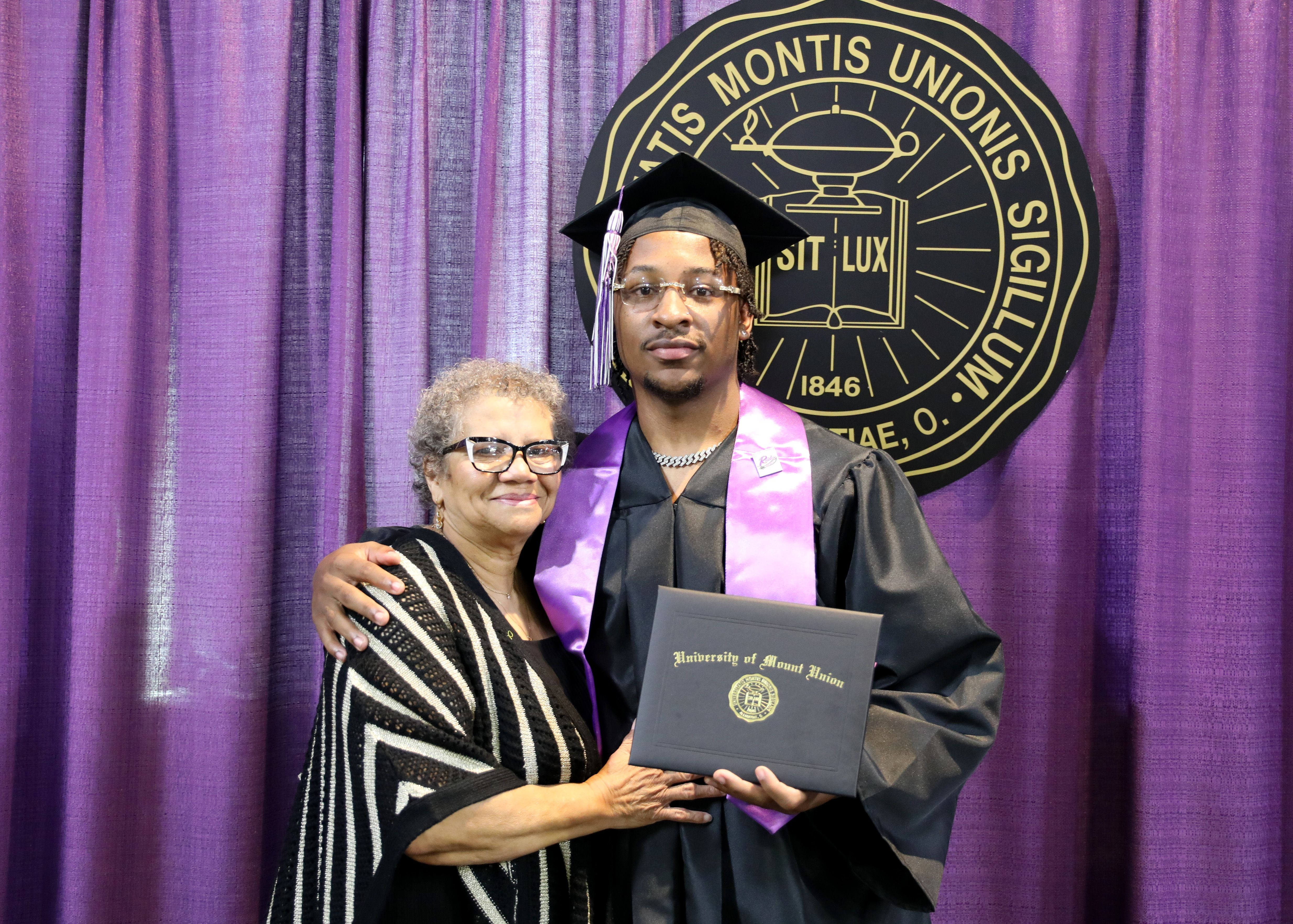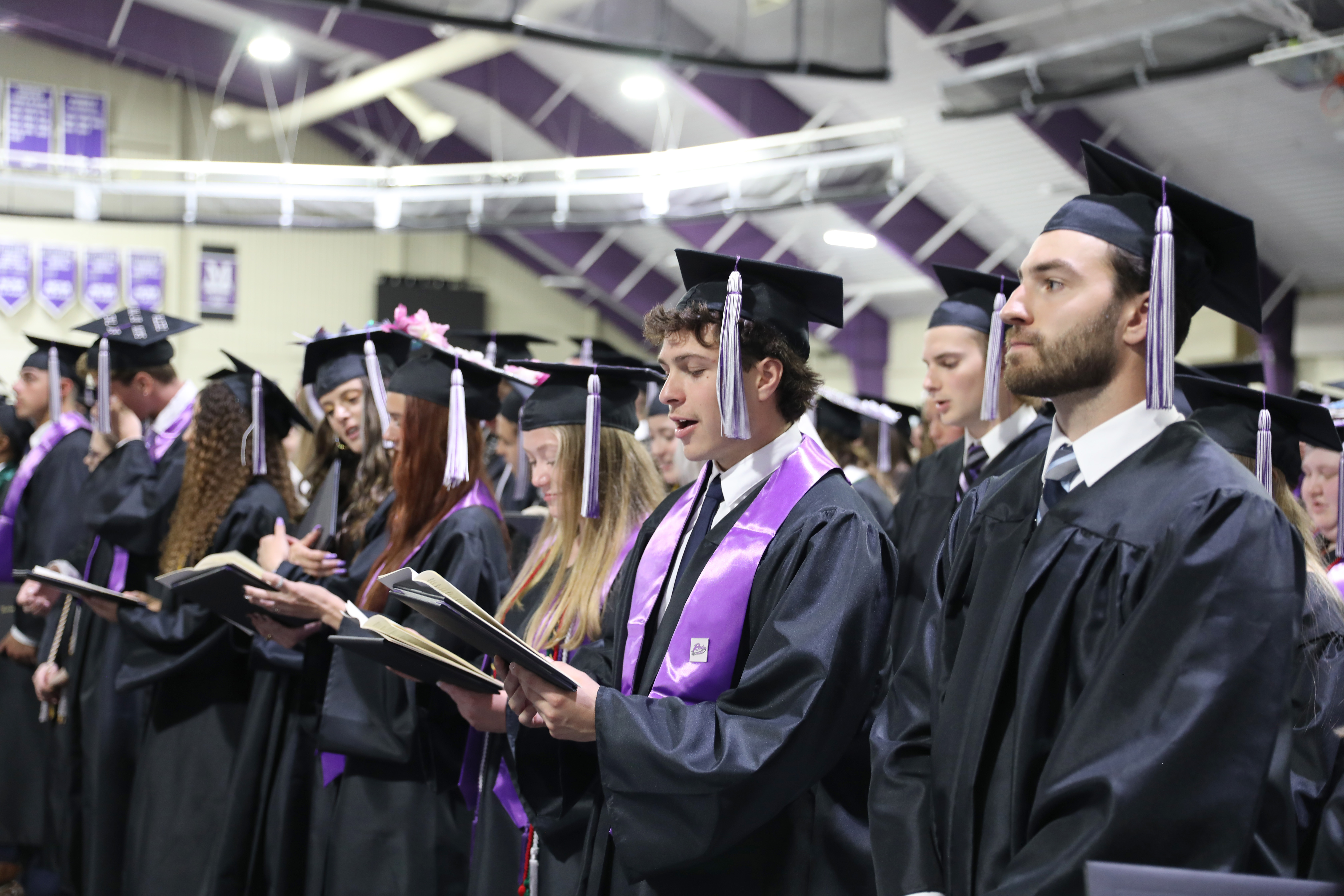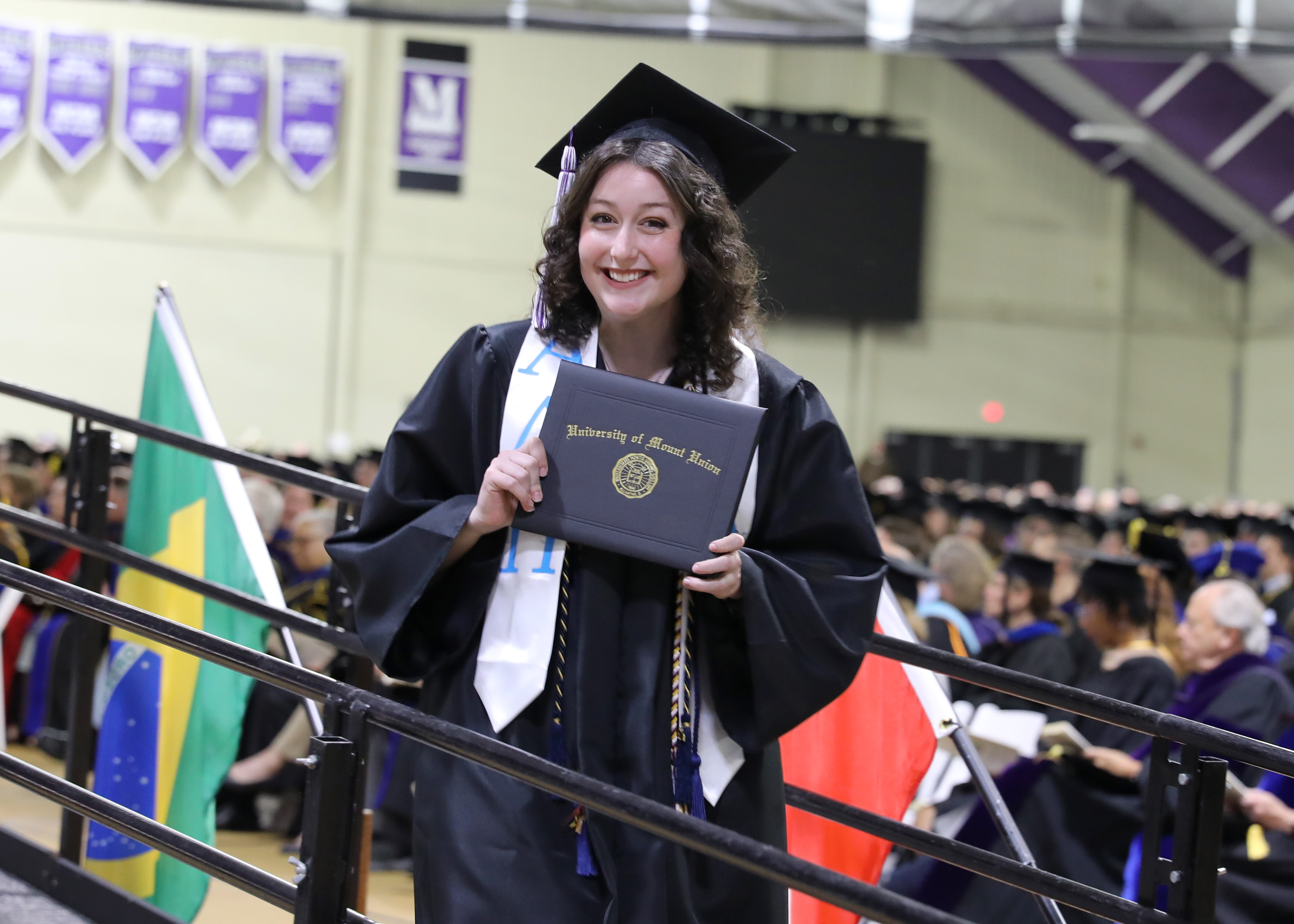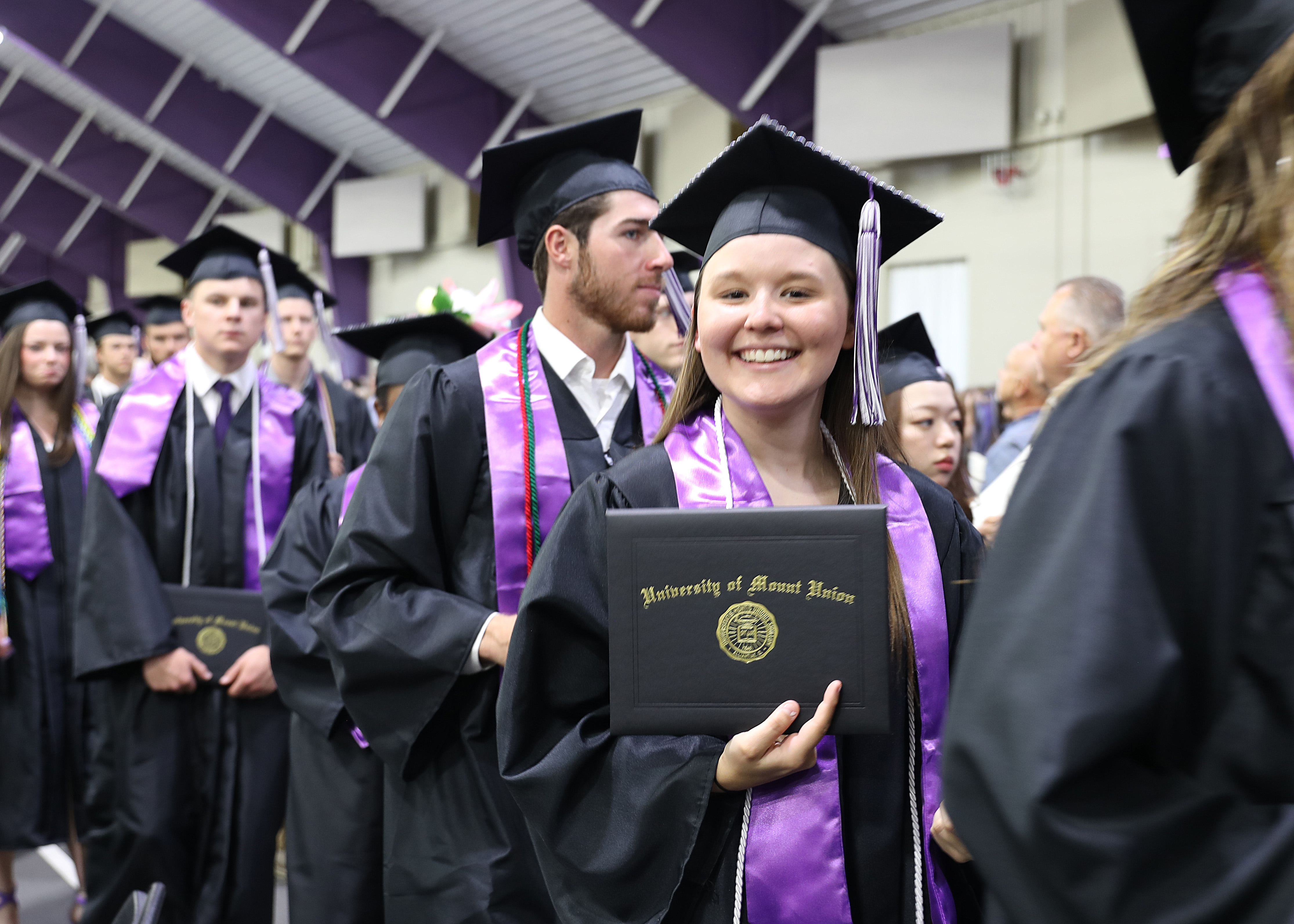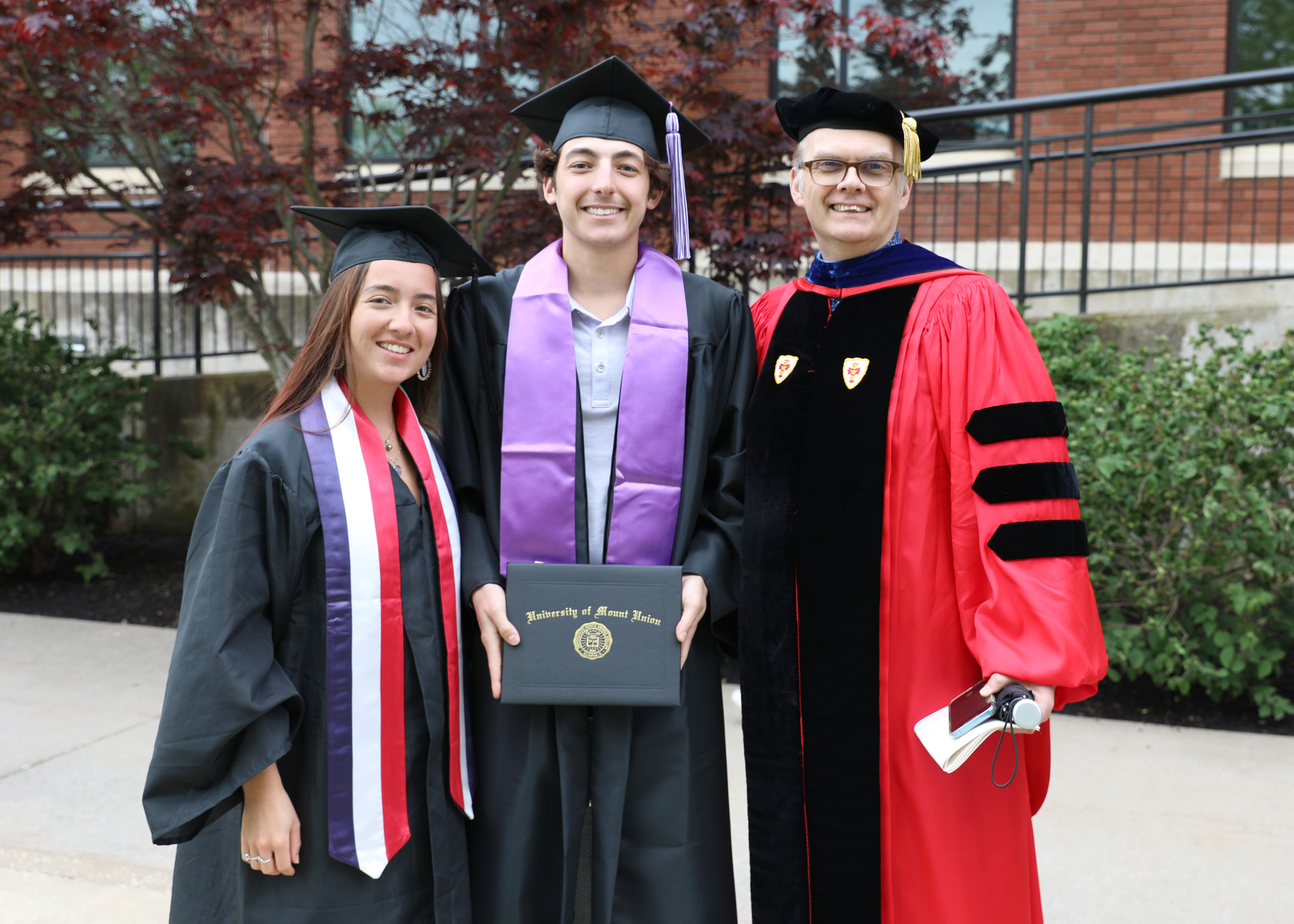 Dr. Kristine Still, founding dean of Mount Union's College of Applied and Social Sciences, Dr. Heather Duda, founding dean of its College of Arts and Humanities, and Dr. Sandra Madar, founding dean for the College of Natural and Health Sciences, presented the candidates for degrees from their respective colleges at the undergraduate ceremony. Still and Madar also presented the graduate students from their respective colleges earlier in the day.
Following the confirmation of degrees, King, an alumnus himself, welcomed the graduates at each ceremony to the ranks of Mount Union alumni, encouraging them to continue to be involved with the University.
"Today, you join the generations of University of Mount Union students who have gone before you. Like them, your relationship with Mount Union does not end here today," King said. "May you always think of this place and your years here with great pride and affection."