Mount Union Sales Class Reaches Milestone in Support of Non-Profit
December 11, 2018
ALLIANCE, Ohio – Marketing students at the University of Mount Union continue to take experiential learning and social responsibility to new heights through the SLS 360: Personal Selling and Sales Management course project. The SLS 360 project is part of the professional selling class, which is open to marketing majors and provides them with real life sales experience.
Throughout the semester, students in professor Mark McConnell's class participate in a fundraising effort to benefit Clean the World (CTW), a non-profit organization that collects used soap from hotels, sanitizes/recycles it, and sends the newly-formed bars of soap to developing countries. Every day, 9,000 children across the world die from diarrheal diseases, many of which can be prevented by the proper use of soap.
For additional funds to support its mission, CTW relies on its Hygiene Kit Build Project, through which organizations purchase ingredients for hygiene kits (consisting of soap, washcloths and assorted other toiletries), which are then assembled as a team-building activity and donated to a local charity of the organizations' choice.
This opportunity provides unique, real-world sales experience to Mount Union's marketing students. Students in this class function as a partner of the ONE project Hygiene Kit Build Project and are challenged to sell sets of hygiene kit ingredients. As a part of several small teams, students gain real experience in generating leads, engaging with clients, and closing sales with businesses and organizations.
"In this class we sell real products, to real people, for real money," said McConnell. "The best way to learn about sales is by doing it, but finding a company willing to entrust their entire sales effort to students for a single semester seemed nearly impossible — until I first heard about CTW's Hygiene Kit Build Project."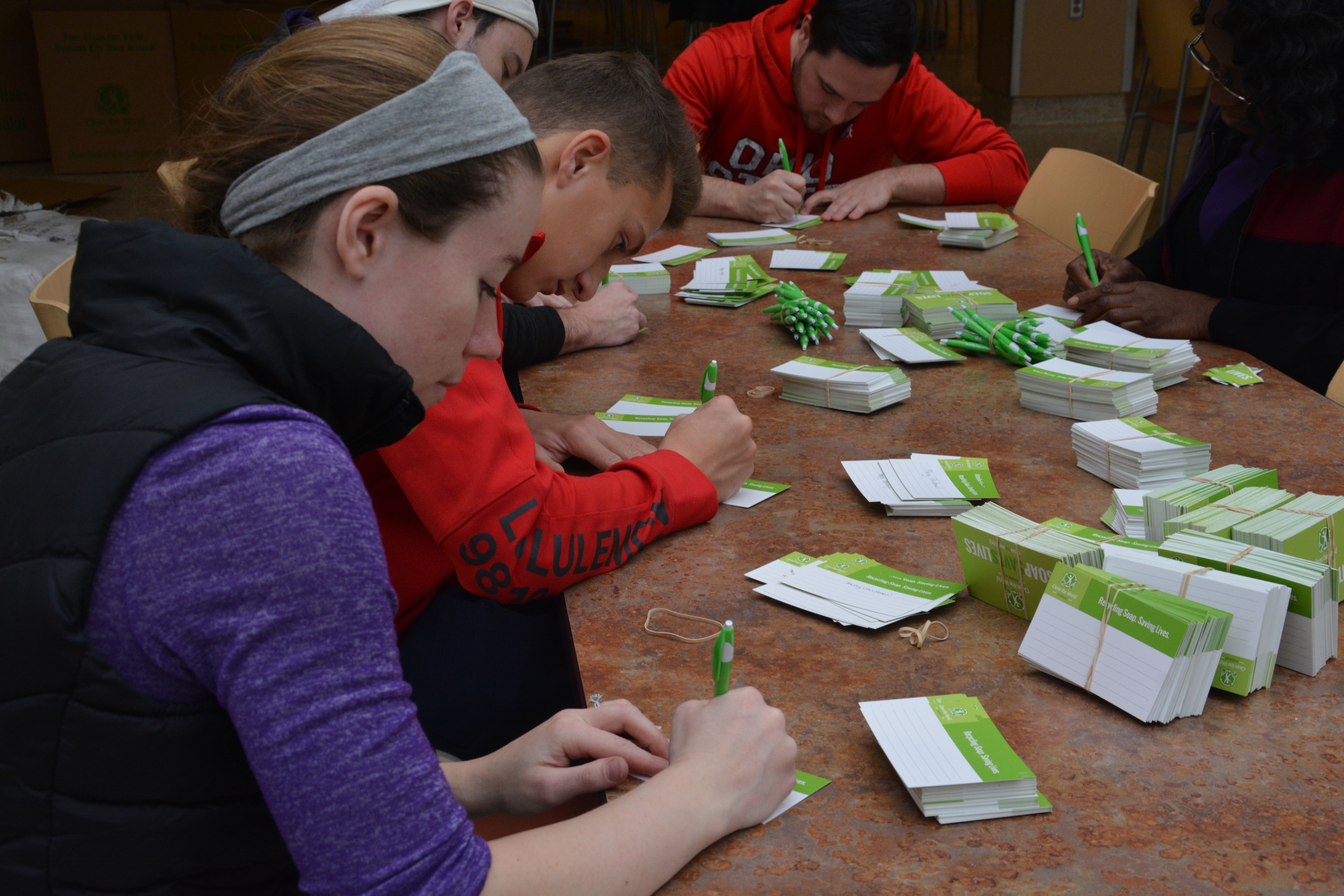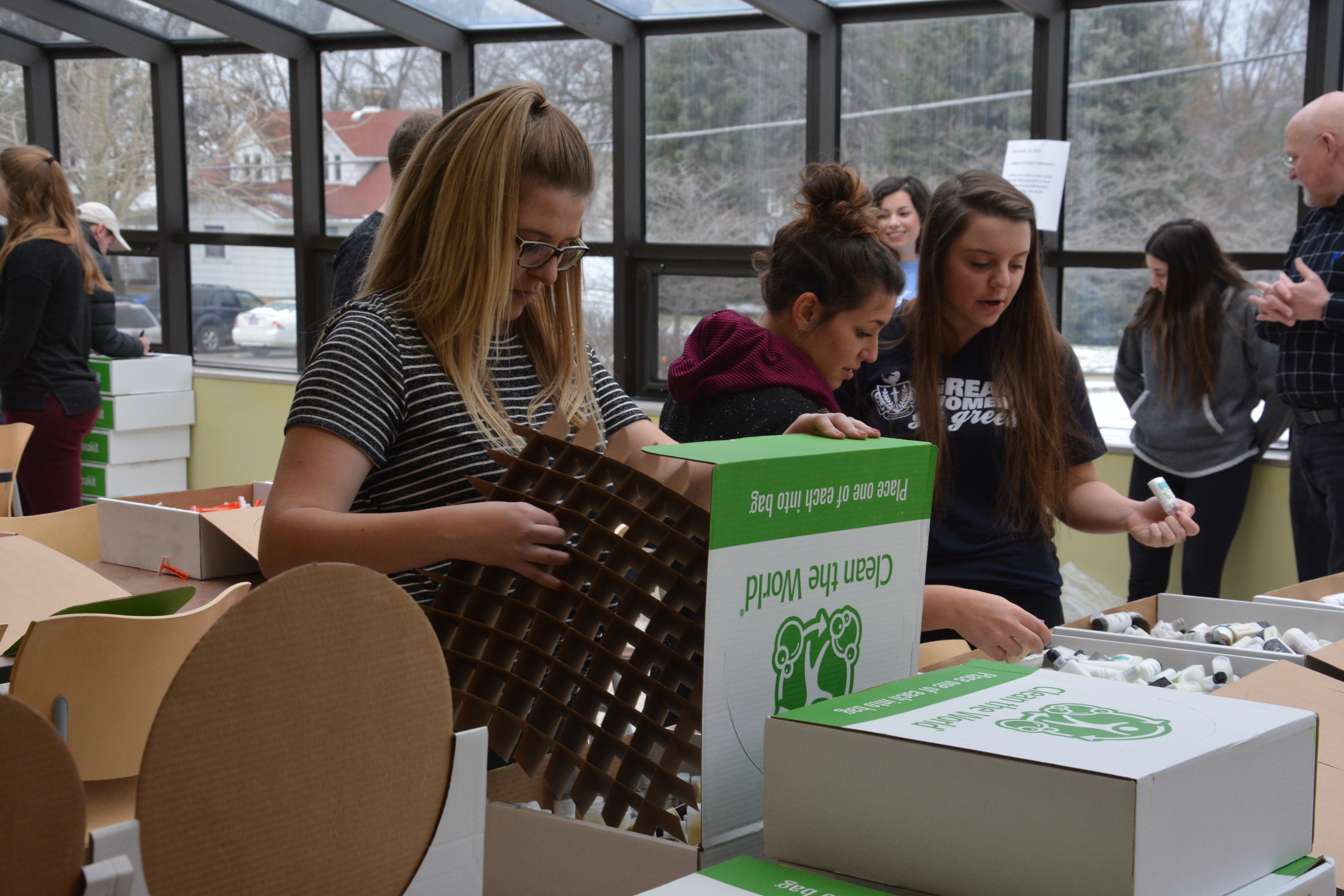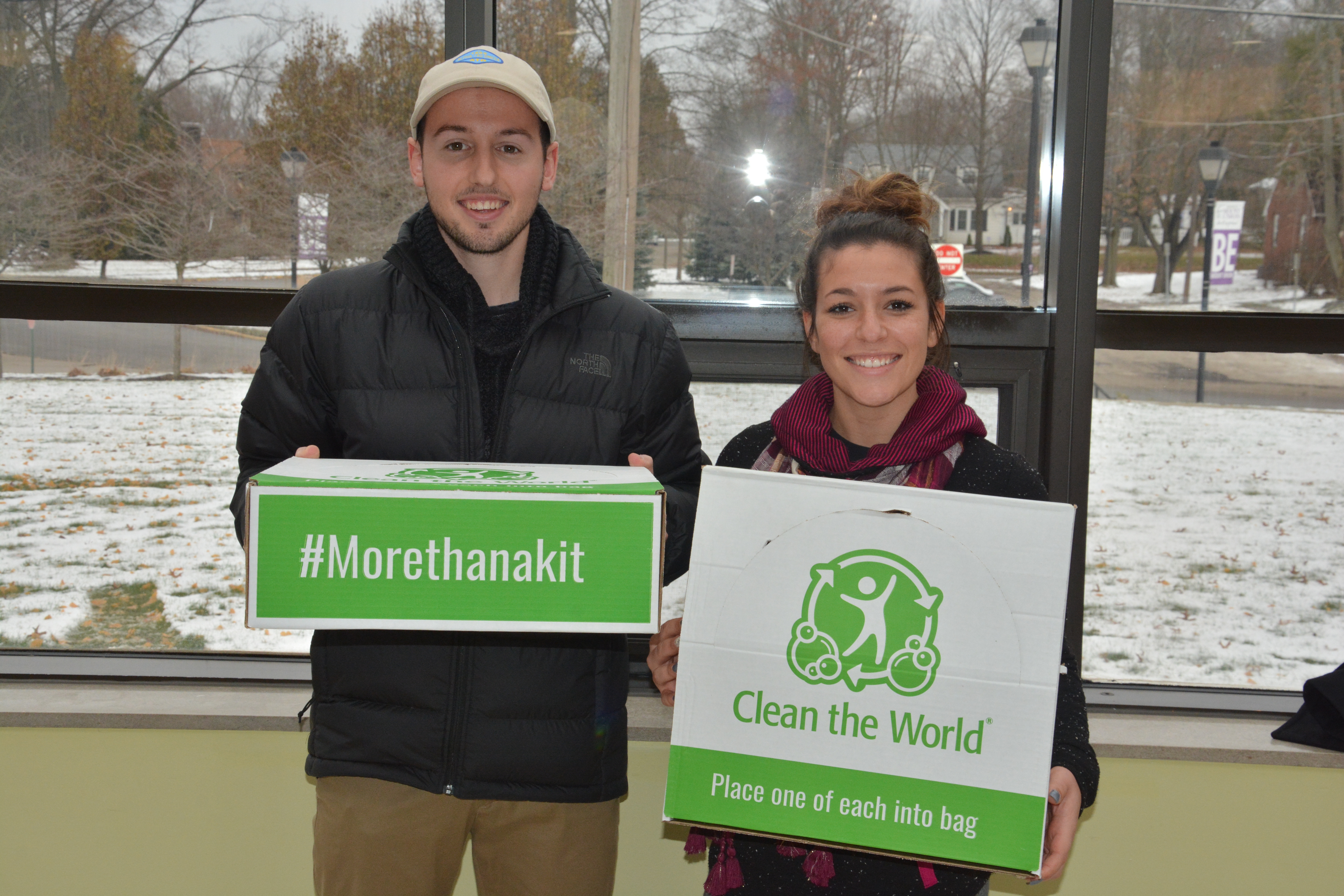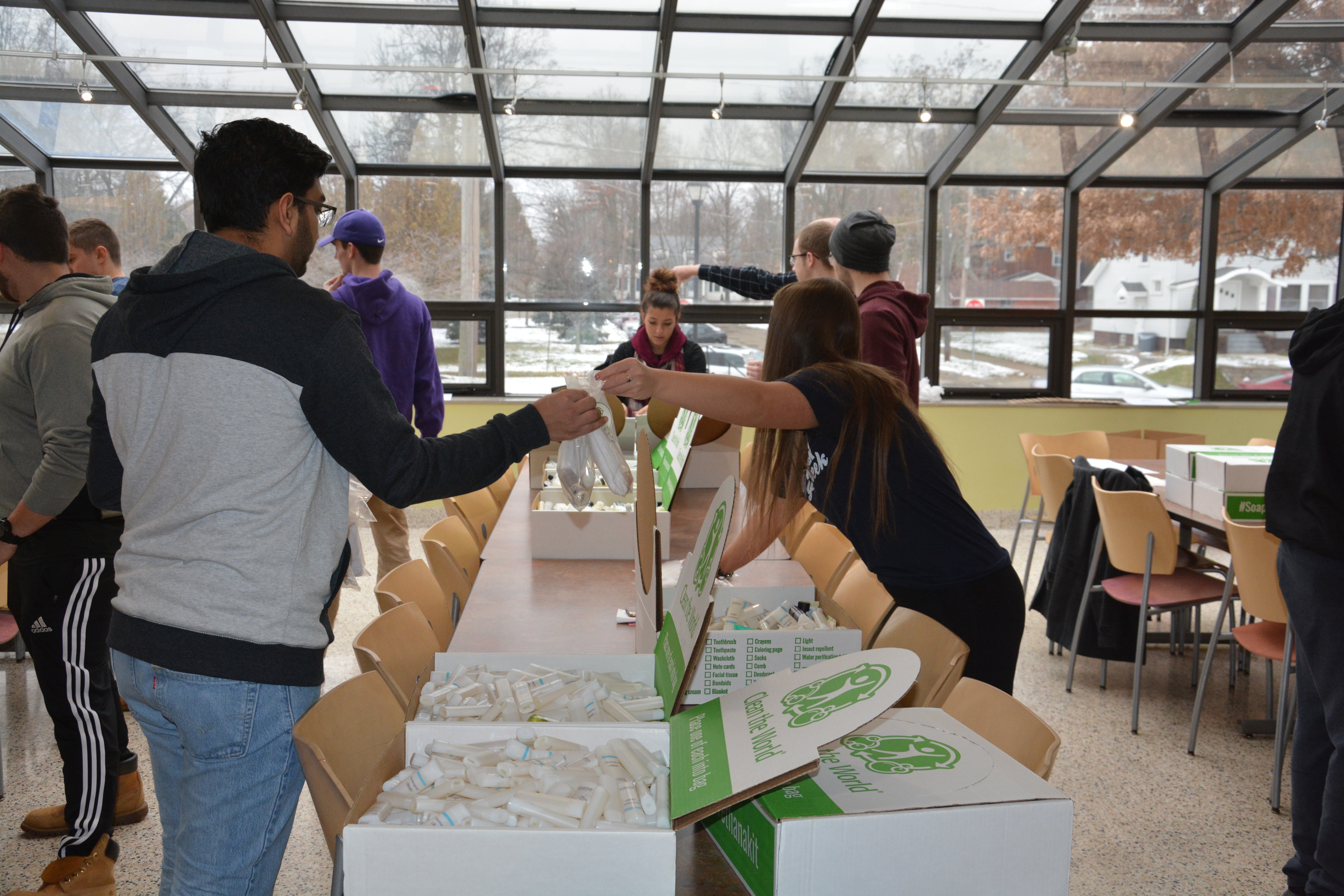 The class is currently wrapping up its fifth semester of selling hygiene kits and has had tremendous success in its preceding four years. In the class's four-year history, it has already raised more than $32,400 for CTW. This year the class was able to sell over $8,100 worth of hygiene kits, putting the class beyond their goal of reaching a total of more than $40,500 over the five years of the SLS 360 project.
"This class is very unique and presented me with a lot of challenges I haven't encountered in traditional lecture-based classes," said Jack Ineson, a senior marketing and management double major of Huron, Ohio and a member of the fall semester's course. "However, the skills and real experience I have gained from this class far outweigh its challenges. Plus, it's easier to put extra effort into this class because you know that your effort is going directly into making a global impact and saving lives."
For more information about this course and others offered in the marketing major at Mount Union, visit mountunion.edu/marketing.