Music Education Students Soar To New Heights In Their Field Experience
February 18, 2021
By: Peyton Zamarelli '22
Did you know that The University of Mount Union's Department of Music inhabits over 15 ensembles composed of vocal, instrumental, and percussion? Not only this, but the music education major certifies all students to teach any music course from kindergarten to grade 12 in both private and public-school settings. By majoring in music education, students are able to receive a focused and personal music education while also learning the skills on how to become an educator in real life field experiences.
As a music major myself, I am completely in awe at the talent and knowledge our aspiring music educators have. Between ensembles and conducting class, music education majors are taught each aspect of music to its deepest core. Simultaneously, they are able to share their knowledge with young minds in a classroom setting.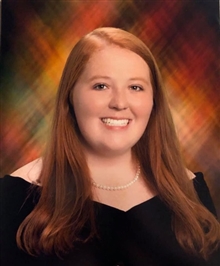 Abby McElroy '22 of Flushing, OH, is a junior music education major with a minor in English. McElroy is a sister of Alpha Delta Pi, member of Order of Omega, Gender Equity Matters (GEM), Ohio Conference of Music Education Association (OCMEA), Purple Raider Marching Band, wind ensemble, jazz band, and is an executive member of Panhellenic.
Besides being heavily involved on campus, McElroy has also had multiple opportunities to teach young musicians at Alliance and Louisville middle and high schools. In this role, she is responsible for teaching and observing in a music classroom and providing a positive and educational experience for the students.
"Dissecting a musical process for a student is one of the most rewarding experiences. Watching a student understand a concept that they did not understand a month ago is incredibly rewarding because you can see the pure joy on their faces." McElroy said.
McElroy is certain that her music education major has set her up to find success in a music classroom setting.
"My major has set me up for success by allowing me to really motivate students to do their very best. Throughout our courses, we receive intense musical training that helps us become better musicians as well as the ability to lead and maintain an educational environment."
After graduation, McElroy plans to secure a job teaching high school band, offering private lessons, and working for the Jefferson County Educational Service Center.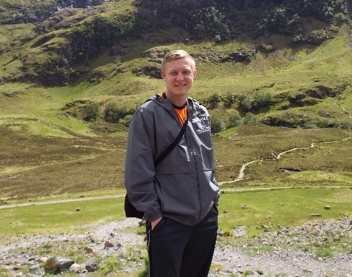 Nathaniel Teall '22 is a junior music education major with a focus in voice from Massillon, OH. Teall is immensely involved on campus through various ensembles like Kantorei, concert choir, and our new men's chorus. Additionally, he is a member of OCMEA and is a resident assistant in Ketcham Hall.
Teall also has had an amazing experience observing and teaching choir at Minerva High School. In this role, he is responsible for cultivating a positive environment for young vocalists to learn and make music together.
Throughout his music education degree program, he feels very comfortable leading a classroom of vocalists in the future.
"As a music major, being a musician has always been a huge part of my life. I am grateful for the opportunity to inspire others to inquire the same love for music that I have." Teall said.
After graduation, Teall plans to secure a position teaching middle and high school students choral music. Specifically, he would like to work in a public school system because he believes that all students deserve the opportunity to make music.
"I think it is a higher calling to show that each human has the right to seek beauty and I would like to give each student that chance to seek beauty through music." Teall stated.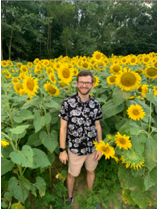 Kollin Klingler '22 of Bryan, OH is a junior music education major. Klingler shows his passion for music as a member of Kantorei, concert choir, men's chorus, Cantus Femina, and the Alliance Symphony. Additionally, he is the assistant resident director for Elliott and Hoiles-Peterson Halls, a preview guide, member of student conduct, and vice president of OCMEA.
Klingler acts as a tutor and teacher at Alliance Middle School and is also obtaining field experience at Louisville Local Schools. In these roles, he is responsible for creating a welcoming and inclusive environment for all students while educating them about the world of music.
"Organization and motivation are extremely important to teach the students." Klingler said.
"It is important to be a good resource for students through all areas in a school and not just the individual field of music. My goal is to get out there and be involved in all aspects of my student's educational experience and allow their voices to be heard. My music education major has given me the tools to run a class smoothly with exceptional organization and enthusiasm.
After graduation, Klingler plans to start teaching high school choral ensembles. After a few years of experience, his goal is to continue on and get his master's in music education.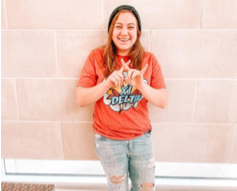 Gabrielle Darrin '22 of Howland, OH is a junior music education major. Darrin is involved in Alpha Xi Delta, Alpha Lambda Delta, Honors Program, Relay for Life, OCMEA, Kantorei, concert choir, and Cantus Femina.
Besides all of Darrin's involvement on campus, she also holds the position as the Warren's Children's Chorus assistant director. In this role, she collaborates with the director to select appropriate repertoire, teaches musical sectionals, and works one-on-one with children to inspire and support them through teaching intonation and technique.
"This program has given me hands on experience in a classroom setting and allowed me to gain teaching experience across many grade levels. My major has set me up for success by giving me in depth knowledge and experience of what to expect in the classroom and how to be flexible in different scenarios. I also inhabited different areas of music education theories and techniques to utilize when directing a classroom." Darrin said.
After graduation, Darrin plans to secure a job as an elementary school teacher to inspire young minds to pursue music like she did.
All of my colleagues have found great success because of their music education major and will continue on educating the world of music to all ages.
For more information on the music education major or the Department of Music, be sure to check out the Mount Union website here.