Snowfall Fails to Deter Mount Union from Rising to the Call of Service
January 23, 2019
By: Mallory Glenn '19
ALLIANCE, Ohio – The severe snowstorms of the weekend prior did not deter the Raiders and Alliance community from honoring Rev. Dr. Martin Luther King, Jr. through service. On Monday, January 21, the Regula Center for Public Service and Civic Engagement held its annual Martin Luther King, Jr. Day of Service which garnered more volunteerism and engagement than ever before.
The MLK Day of Service began in 2010 with approximately 100 volunteers. This year, more than 525 volunteers participated at 21 different locations, completing over 24 service projects. Some of this year's participating businesses and organizations include the Alliance Community Pantry, Huston-Brumbaugh Nature Center, Alliance Area Domestic Violence Shelter, Danbury Senior Living, Rodman Public Library and Habitat for Humanity.
Josh Lewis '19, a marketing and management major from Elyria, Ohio volunteered alongside his soccer teammates for Habitat for Humanity. The group assisted with the cleanup of a newly acquired building, moving and sweeping all the debris into a streamlined waste pile.
"It was awesome to see a squad of people come together to accomplish a task in a few hours that would take one person days to complete," said Lewis. "Knowing that we helped make someone's day a little easier was a great team-building experience."
The MLK Day of Service volunteers checked in at the University's Peterson Field House, where they received a location assignment, T-shirt and lunch ticket. All participants departed for their locations by 9 a.m. and returned to campus between noon and 1 p.m.
"I enjoy volunteering because it's a great opportunity to unplug from technology and support the community around Mount," said Ben Mullaly '19, a biology major of Akron, Ohio. "The Catholic Worker employees are incredibly kind and hospitable. They kept us busy and made the most out of our service by having us clean, organize and paint."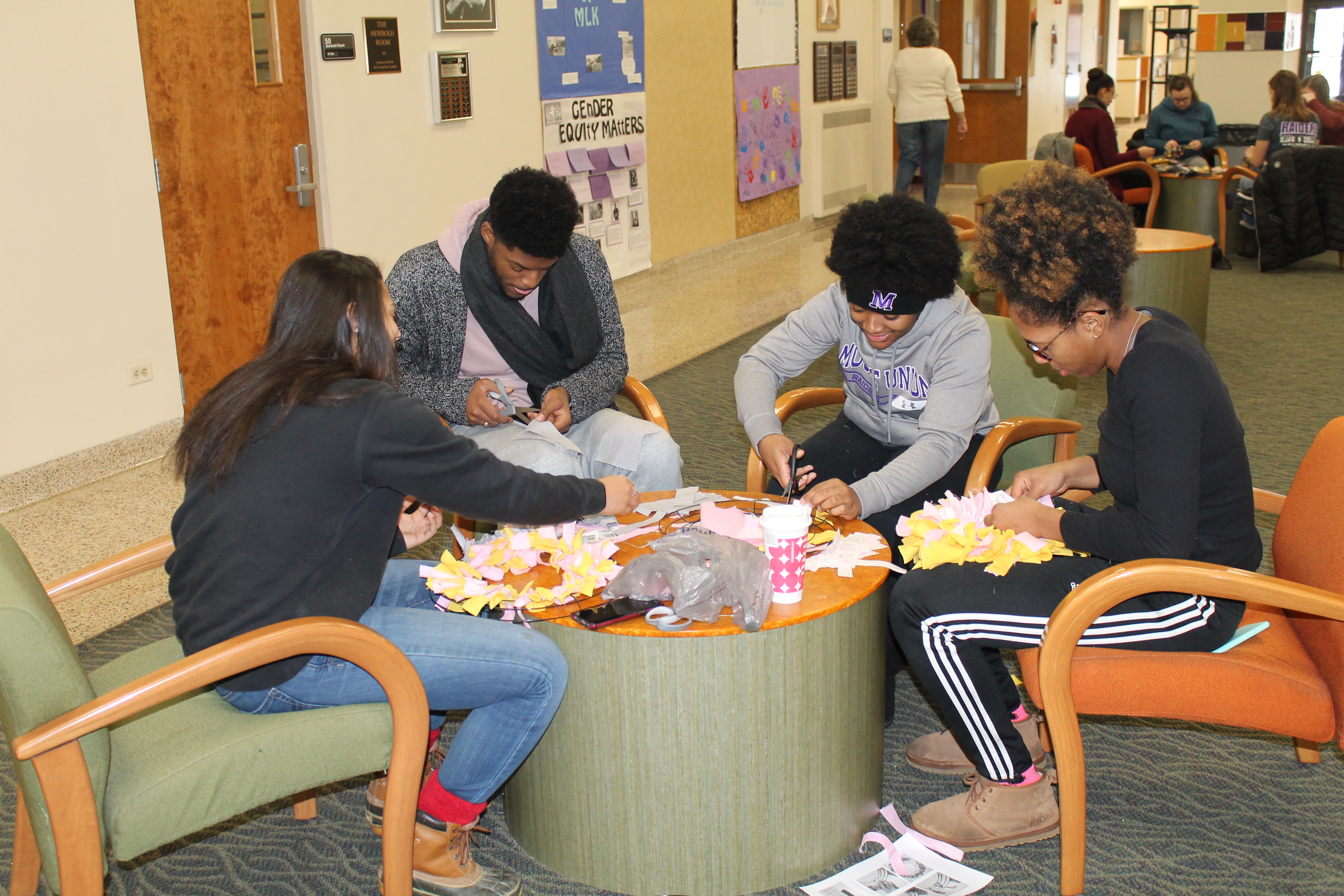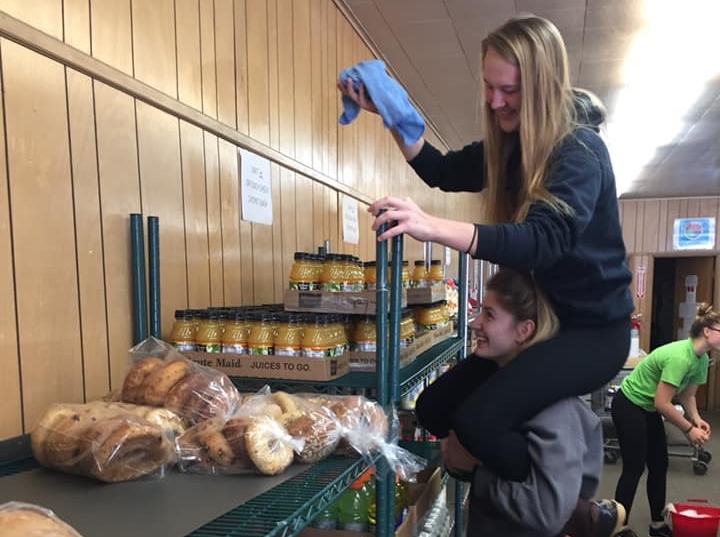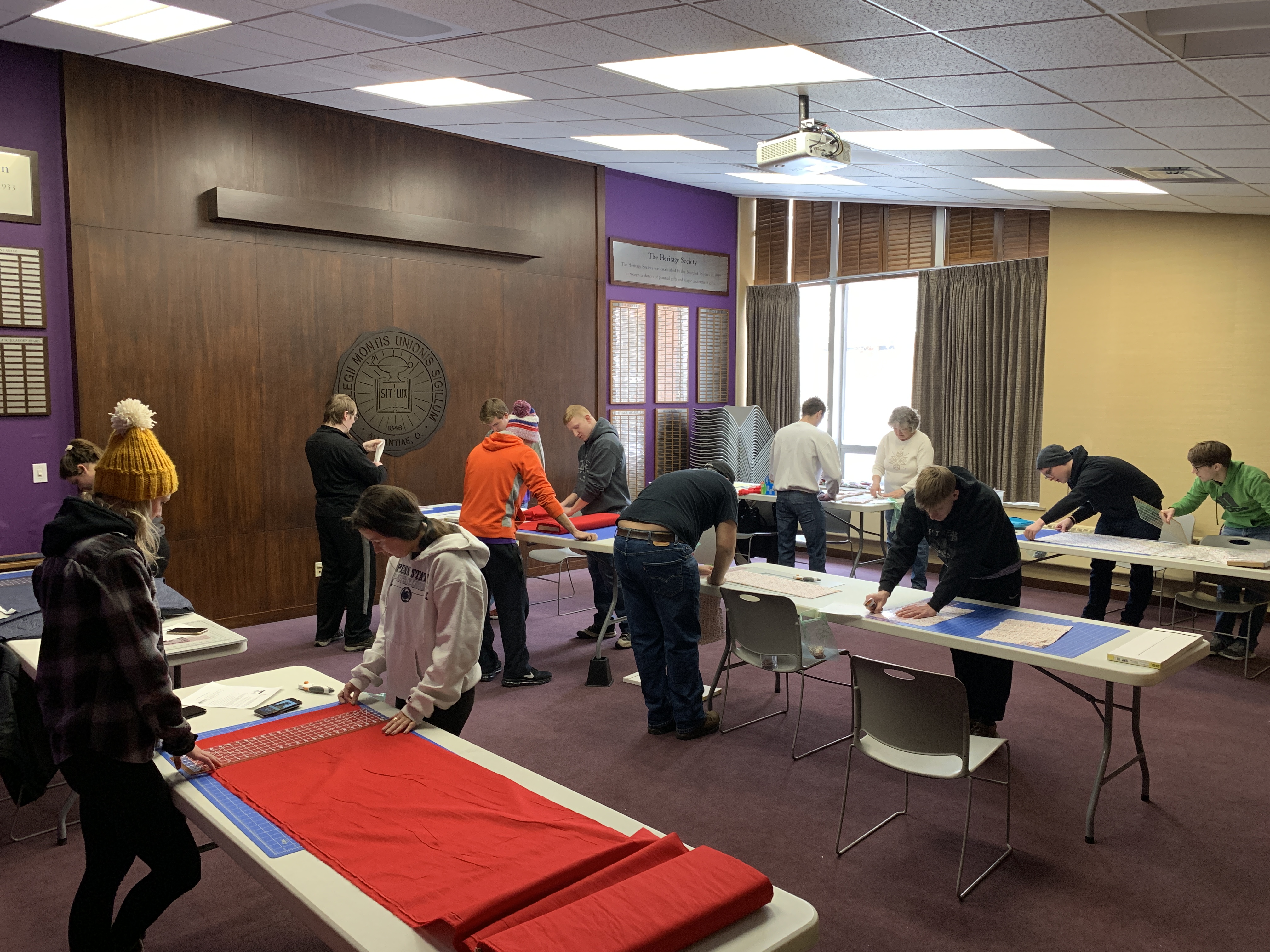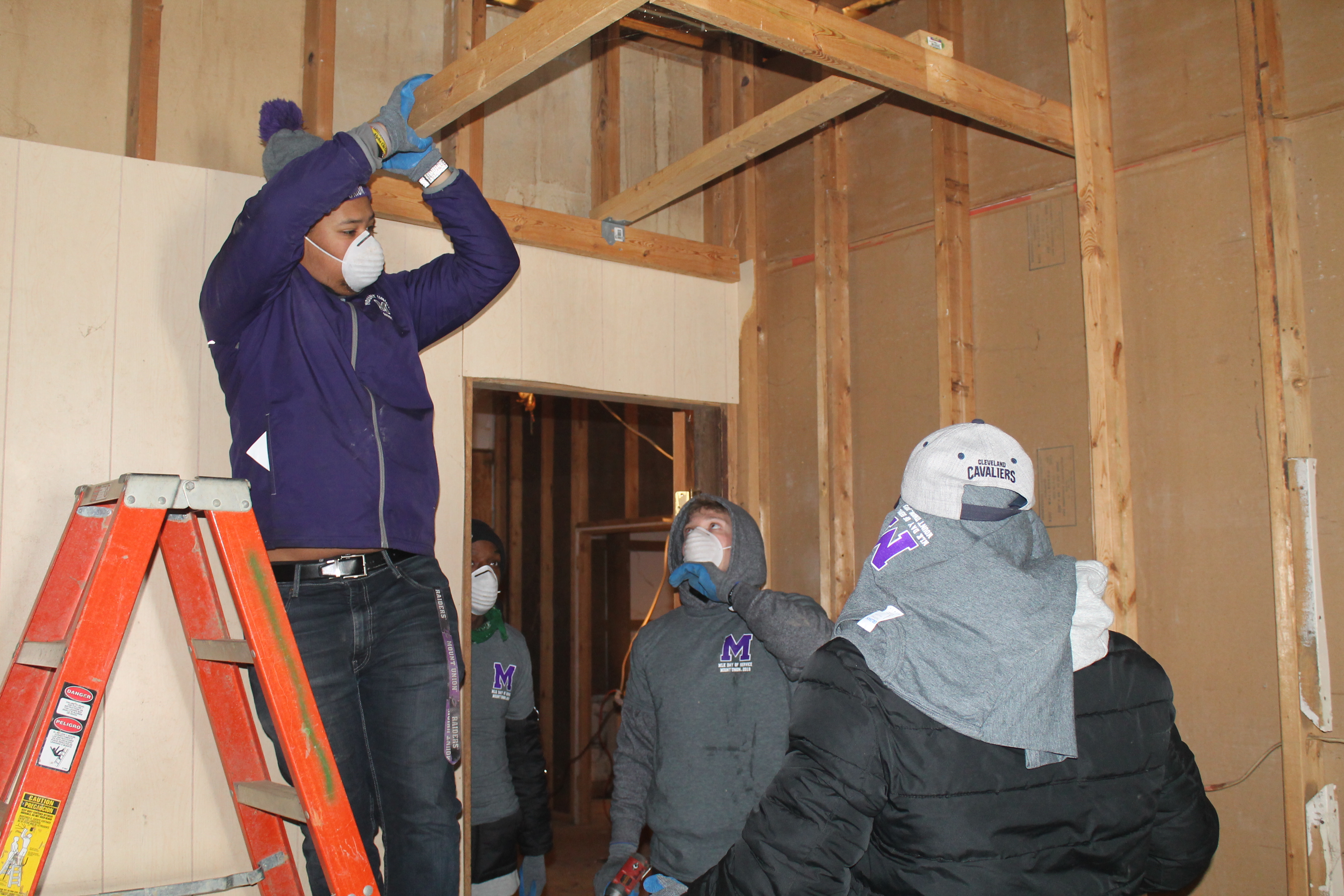 What makes the success of this year's MLK Day of Service especially impressive is that it was entirely run by students. Abby Honaker Schroeder, the Director of the Regula Center, is currently on maternity leave and has appointed various student-workers and Regula Scholars to take charge of different projects and events. One student-worker who played an instrumental role in this MLK Day of Service was Abigail Matsushima '19, an exercise science major of Portland, Oregon.
"Abby [Honaker] helped organize which Alliance organizations and businesses would be participating while she was still here," said Matsushima. "So, my main role was to promote the event, organize people into their locations, and act as a liaison between the organizations and the volunteers."
The event has become Mount Union's largest service project and a signature event of the Regula Center. Matsushima even called volunteering at the MLK Day of Service "a hallmark of being a Mount Union student."
She isn't wrong. The volunteer data from the event this year shows that nearly one in four students participated. By the conclusion of MLK Day, data also showed that 76 blankets, 26 wreaths, and 155 pillowcases were created. The volunteers also assembled 257 bags of soup and 164 bags of detergent.
Morgan Stubbendieck '20, an exercise science major of Medina, Ohio, participated in this year's MLK Day of Service by volunteering with her Alpha Chi Omega sisters at the sorority's philanthropy, the Alliance Area Domestic Violence Shelter.
"I helped build shelves, organize food and play with children at the Domestic Violence Shelter," said Stubbendieck. "I enjoyed getting to know the employees, listening to their stories about how they have come to work there and seeing the impact our chapter has on our philanthropy."
Many students revealed that they volunteer because they want to give back to the Alliance community, a community that supports them during their college careers.
"I think volunteering is one of the best ways for a community to become more interconnected," said Elizabeth Jones '19, a human development and family science and Spanish double major of Medina, Ohio. "Meeting people and going places with the intention of serving, not working towards a financial reward, makes you work with a different perspective, one that is more genuine and service-oriented."
Matsushima explained how proud she is of everyone who participated in this year's event and braved the snow in the name of service.
"We received feedback from businesses and organizations saying that the volunteers exceeded their expectations," said Matsushima. "Employees told me that the level of positivity in volunteers' attitudes and the amount of work that they expected to be accomplished surpassed their greatest expectations—It's the best kind of feedback I could've hoped for."
For more information about the work that Mount Union's Regula Center does for the community, visit mountunion.edu/regula-center.