Sport Business Students Advance Their Professional Skills Through Internships
April 13, 2021
In 2019, the University of Mount Union's Bachelor of Arts Degree in sport business was ranked as the best of its kind in Ohio and tenth in the nation according to Bachelor's Degree Center (BDC).
By being a sport business major, students are able to take relevant course work while gaining professional experience throughout their college career.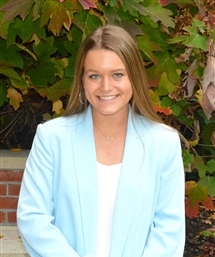 Michelle Kissane '21 of Amherst, OH is a sport business major with minors in entrepreneurship and communication.
Kissane has been very involved both on and off campus throughout her college career. She was goalkeeper for the women's soccer team her freshman year, student senate chief of staff and president. Off campus, Kissane works as a waitress at Buffalo Wild Wings across the street from campus and enjoys volunteering with the Regula Center of Public Service and Civic Engagement.
As a sport business major, Kissane has had several opportunities to acquire hands on experience. Most recently, Kissane took a position with the Cleveland Browns as a social media content producer for First Energy Stadium and guest services for the majority of her college career.
In this position, Kissane was a member of the guest services administration team and supervised guest service team members. She acted as a social media coordinator for the Twitter and Instagram pages through capturing and posting photos, outlining events during game days, and posting informational content about the facility.
"All of my experiences in the world of sport have prepared me for my career path," Kissane said. "I have been able to work alongside so many teams and colleagues which has allowed me to expand on my communication and listening skills. Not only this, but I have learned how to manage large groups of people, create social media content, and learn basic fundamentals of sales."
Kissane believes that without her major and exemplary professors, she would not have the passion she has for sport business.
"The sport business professors at Mount Union have provided me with necessary skills and knowledge needed to be successful in the sport business industry," Kissane said. "The program teaches students how to be a professional on the first day of class."
After graduation, Kissane will move to downtown Cleveland to fulfill her new position in professional sport sales with the Cleveland Cavaliers.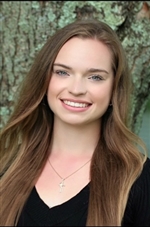 Madison Priestap '21 is a sport business and theatre double major from Jefferson, OH. Priestap is highly involved on campus as a sister of Alpha Xi Delta, and member of UMU Players, Order of Omega, and Alpha Lambda Delta.
Currently, Priestap is able to procure hands-on experience as a sport sponsorship scout at Sponsor United in Stamford, CT.
As a scout, she was responsible for completing online sponsorship training courses, analyzing sponsorship television and radio broadcasts, and conduct research on digital sponsorships through official and professional non-pro team websites.
As a sport business major, Priestap believes this experience set her apart from the rest.
"My sport business major has set me up for success because I had taken various classes on sponsorship before my internship, so I had a great understanding of them," Priestap said. "I gained real life experience in the classroom through conducting research and putting together a proposal. This exposed me to the importance of preparation within the sport business industry."
After graduation, Priestap plans to secure a full-time job in a position that will incorporate both her sport business and theatre degrees.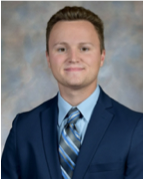 William Domain '22 is a sport business major with minors in business administration, communications, and legal studies.
On campus, Domain is a brother of the Sigma Alpha Epsilon fraternity, student ambassador, vice president of Gamma Iota Sigma, member of the student senate executive board and habitat for humanity.
Like Priestap, Domain also has the opportunity to be a sports sponsorship scout at Sponsor United in Stamford, CT. In this role, Domain attends multiple professional and college sporting events to collect data and venue advertising. Additionally, Domain analyzes television and broadcast sponsorship content while also accruing the professional experience needed to be successful in the sport business field.
"I have had the opportunity to learn all about the company and its platforms," Domain said. "I also have been able to get to know my colleagues and mentors through collaboration in the role."
Domain believes that he would have never been able to find his true professional interests if it were not for his major and minors.
"My major and minors set me up for success because they allowed me to learn and realize what I wish to do in my professional endeavors while being surrounded with people who push you to be at your very best."
After graduation, Domain plans to find a full-time position in the sport industry.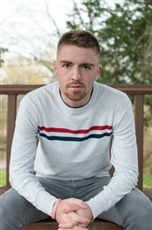 Brendan DeVenney '21 is a sport business major and communications minor from Cleveland, OH.
On campus, DeVenney is involved as the student assistant in the Sports Information Department and in the Office of Marketing. He is a member of Fellowship of Christian Athletes and on-air morning DJ and basketball play-by-play broadcaster for 91.1 WRMU.
Off campus, DeVenney is able to inhabit hands-on experience to prepare him for his career after graduation. Currently, he works for the Cleveland Indians as a fan services team member.
In this position, DeVenney assists fans during games through answering questions regarding the game, ticket sales, and various other necessities. Additionally, he assists corporate partners during events held at the ballpark and helps with different promotions and pop-up gifts programs for fan entertainment. Not only has DeVenney had a thrilling experience as a fans service team member, but he has also increased his hands-on professional expertise.
"This position has taught me how to interact with people from a wide range of cultures and backgrounds," DeVenney said. "The experience guests get when they come to a game is so vital for the company's growth and we make sure to do everything in our power to make it their most memorable game experience."
DeVenney believes without his sport business major he would not be on the upward trajectory of success he is today.
"The sport business program at Mount Union has provided me with an expanded mindset and outlook on how to be successful in sports," DeVenney shared. "You are fully prepared to face any challenge head-on and to become a positive and impactful leader in any organization you join."
After graduation, DeVenney plans on pursuing a career in athletic communications at the collegiate level, or continuing to move higher within Cleveland Indians organization.