Wayne Manzilla Inclusion Center Dedicated During Celebration
September 29, 2023
ALLIANCE – The University of Mount Union officially dedicated its new Wayne Manzilla Inclusion Center on Friday, September 29 as part of a ceremony recognizing the donors and friends who made the space possible.
Gifts from Nancy Hill '79 and Mark Schaefer '79 helped with the refresh of the area in the Hoover-Price Campus Center, including a student work office, meeting space, conference room, and lounge. The lounge was also dedicated as The Constanzo Family Collaboration Lounge, thanks in part to a gift from a friend of Jim Costanzo '84 to recognize his service to the University.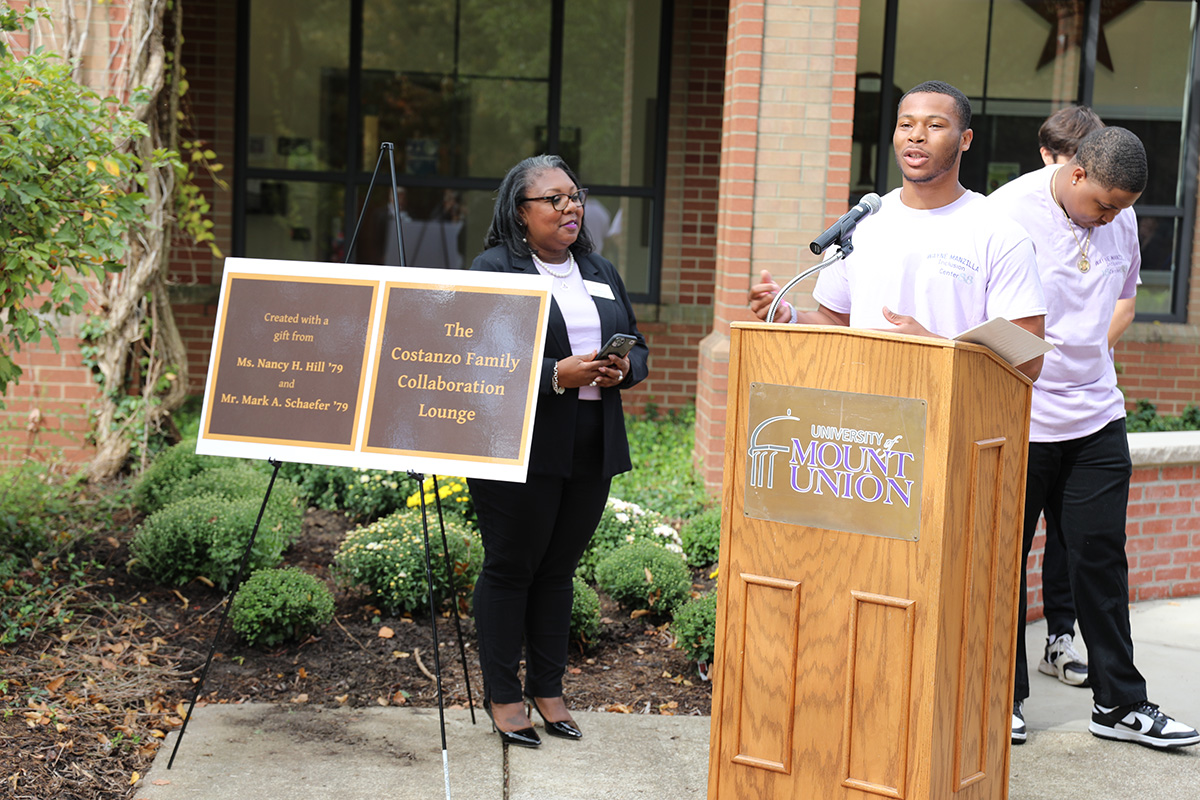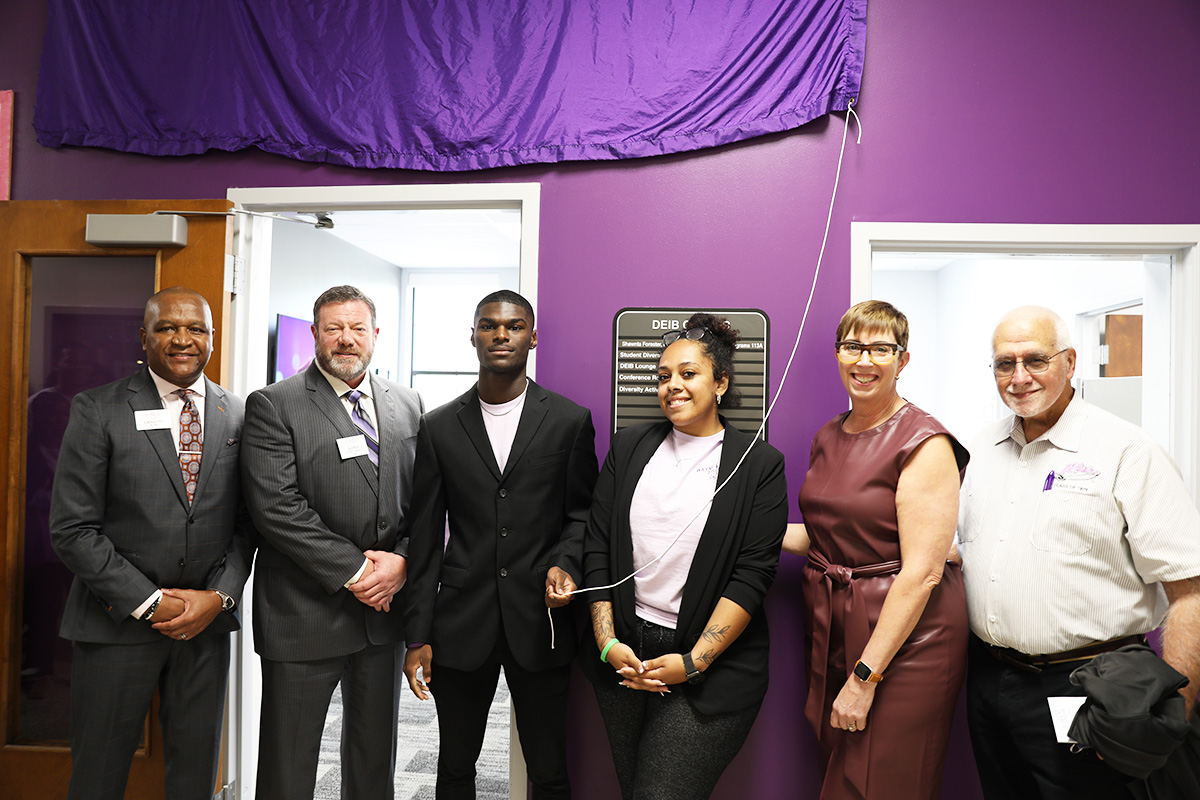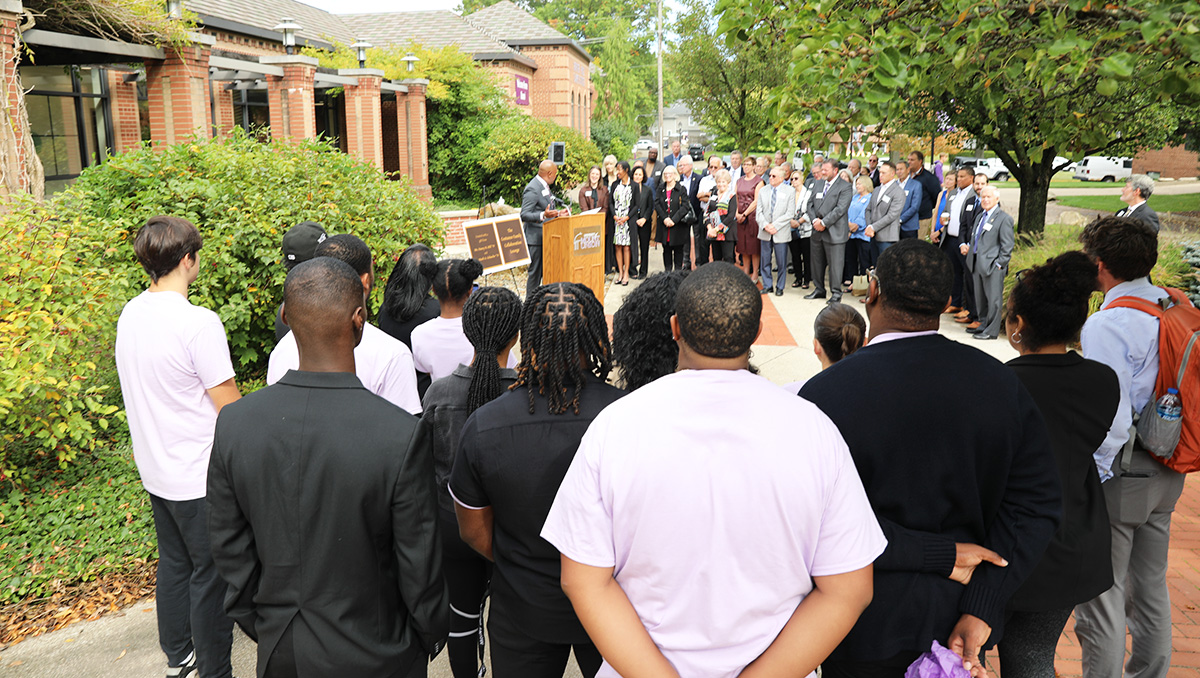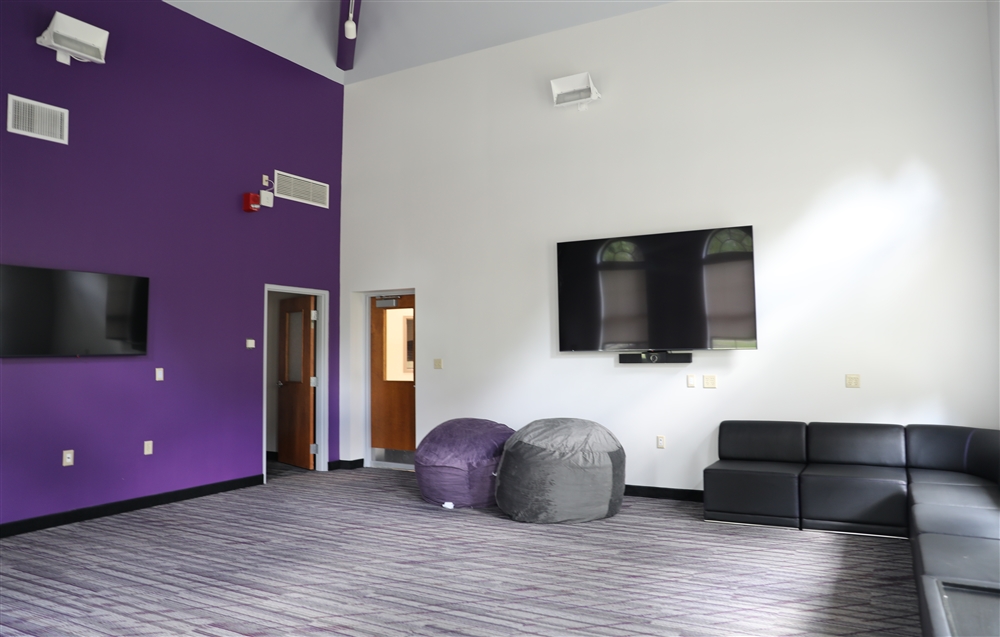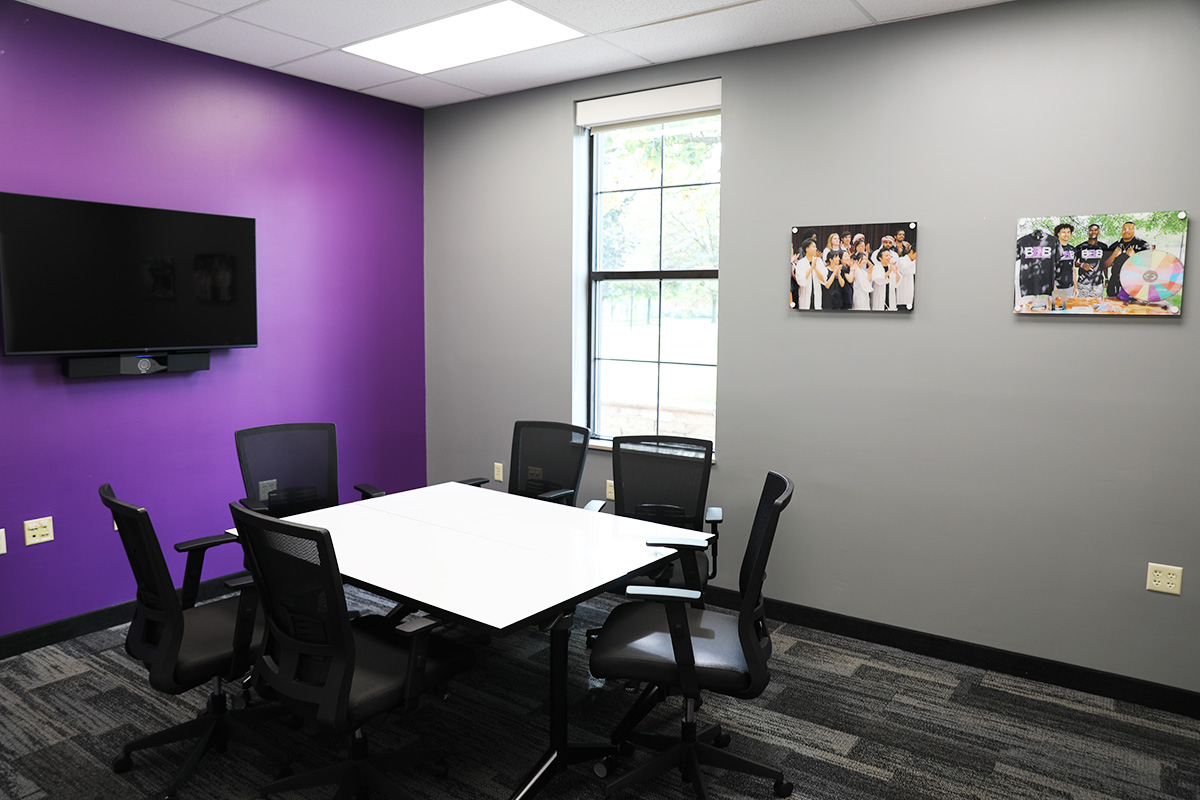 Students have already begun utilizing the space to study, relax with friends, and hold meetings for their organizations. Learn more about Mount Union's efforts with diversity and inclusion by visiting mountunion.edu/diversity-and-inclusion.