The following awards are typically presented at the Alumni Brunch during Alumni Weekend and Homecoming:

DODIE DAVIS ALUMNI SERVICE AWARD
The Alumni Service Award was established in 1942 and is presented in recognition of outstanding achievement in a chosen profession and for service to the community or to the University of Mount Union. The award represents the highest non-academic honor an alumnus/alumna can receive from Mount Union. In 2003, the award was renamed in honor of Dodie Davis '62 for her 35 years of service and dedication to the institution.
The 2020 Dodie Davis Alumni Service Award winners are Debby (Fish '69) Rowland (left) and Tony Zurbrugg '69 (right).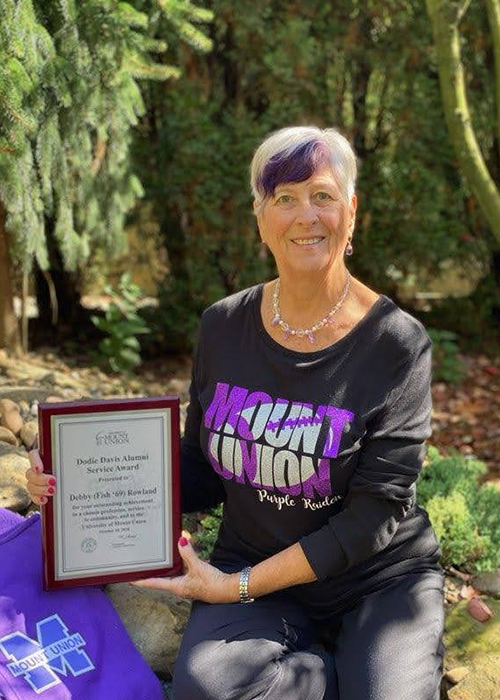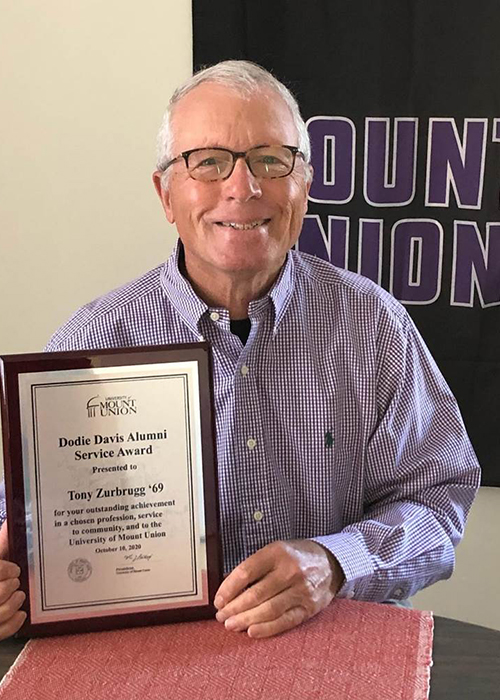 McKINLEY FELLOW AWARD
The McKinley Fellow Award is named for former U.S. President William McKinley, who was a member of the Mount Union Board of Trustees and worked as a friend of the University for many years. This award honors a select group of individuals who have had a significant impact on Mount Union as non-alumni.
The 2020 McKinley Fellow Award winner is Blaine Lewis.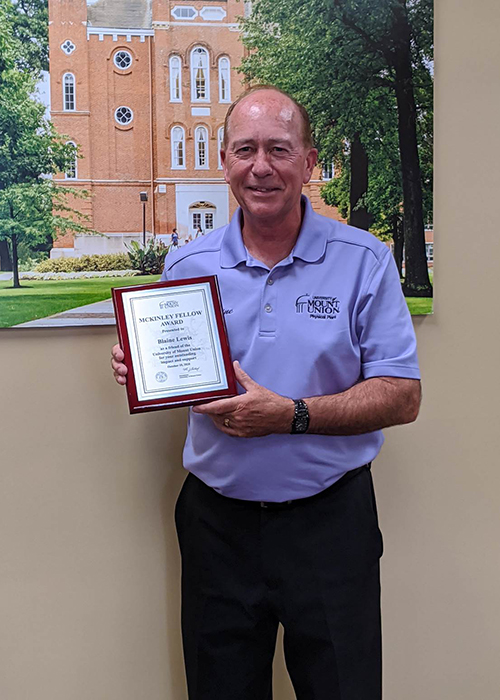 YOUNG ALUMNI AWARD
The Young Alumni Award honors and recognizes those who, at very early stages in their chosen careers or callings, exemplify what Mount Union hopes all alumni will strive to achieve upon graduating from Mount Union. The award is given to graduates within the past 15 years for their outstanding support, leadership, and dedication to the University as young alumni.
The 2020 Young Alumni Award winner is Andrew Rothermel '15.