Mount Union Alumni Find Success with the San Jose Sharks
January 30, 2020
By: Maggie O'Donnell '20
Each year, hundreds of students pursuing a career in the sport business field attend the Sports Sales Workshop and Job Fair (SSWJF). The workshop began 16 years ago in Cleveland by Jim Kadlecek, associate professor of sport business at Mount Union. Due to high demand, the workshop has now grown to include events in Portland and Denver.
These workshops draw students from across the country, providing them with an opportunity to network with sport business professionals. Unlike other career events, the SSWJF includes sales training sessions, allowing students to learn from sport business professionals. It was at these workshops where four Mount Union alumni found their current careers. These alumni represent the Mount Union community in San Jose, California, in working for the local National Hockey League (NHL) team, the San Jose Sharks.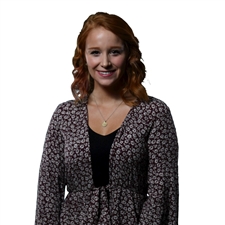 Three of the alumni are members of the class of 2017, Austin Monyak, account executive of new business development, AJ Gioglio, account executive of new business development, and Nicole Bonaduce, account service manager, with the most recent addition to the Sharks being Marlo Lile '19, inside sales consultant. Although each alumnus has a very distinct role with the Sharks, they have all had similar experiences during their time at Mount Union. Three alumni interned with the Canton Charge, two alumni interned with the Mahoning Valley Scrappers, and two alumni interned with the National Sports Forum. All four alumni also attended the SSWJF.
Each alumnus gave generous remarks about the sport business program and the professors who teach in it: Dr. Jim Thoma, professor of sport business, Dr. Lori Braa, associate professor of sport business, and Kadlecek.
"When we say we're from Mount Union to other sports professionals, they know who we are and the kind of program we came from," said Bonaduce.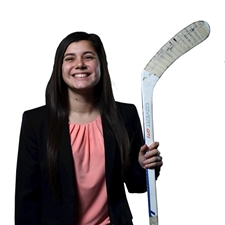 The sport business program has received accreditation through the Commission on Sport Management Accreditation (COSMA), making it a highly respected program and the number one sport business program in Ohio by Bachelors Degree.com. Bonaduce further explained how she recently gave a presentation to all the directors and vice presidents of the Sharks. Her director told her that, "Mount Union people were 10 steps above the rest."
Lile believes the structure of the sport business program benefits students greatly from her first-hand experience.
"We were graded on presentations in front of real professionals in the industry, and we did not take written tests," said Lile. She also explained the importance and emphasis on public speaking within the sport business curriculum, and how it has pushed her to become successful when pitching and selling memberships for the Sharks.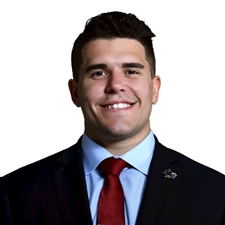 Within the sport business curriculum, students take a course titled Introduction to Sport Sales that gives students the opportunity to sell NBA tickets. The mission of Introduction to Sport Sales is for students to learn the techniques and strategies of the ticket sales process.
"Students from other schools have not had the opportunity to sell a real sports product while in college," Monyak added. "The experience from these types of classes is priceless, as the biggest take away is that it has more real-world experience than any other class."
All four alumni said they attended the SSWJF as undergraduate students. Gioglio explained how, as an underclassman, he was able to learn more during the training sessions and network with managers from professional sports teams.
"The training reinforced what I had already learned in class," Gioglio explains. "I used the trainings I received as an underclassman to help me stand out when I was a graduating senior."
As an upperclassman, it was at the SSWJF where Gioglio met professionals from the San Jose Sharks, leading him to be hired by them during his senior year. Recently, Gioglio went back to the SSWJF, this time as a trainer in Portland. He spent time interviewing candidates and training students on sales concepts, making his experience come full circle with the event.
Bonaduce, Monyak, and Lile all praised the SSWJF as well. They explained how it was at the workshop where they each came in contact with the Sharks, and eventually accepted a job offer with them. Each alumnus gave current and prospective students relatively the same advice: network.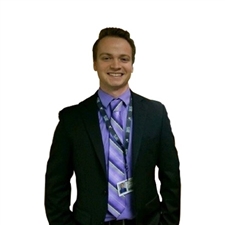 Bonaduce encouraged students to go up to every guest speaker and follow up with them, as guest speakers who visit sport business classes are often Mount Union alumni, assisting in building a common thread as they establish their professional networks. All four Sharks commented on how helpful Mount Union alumni have been to them when networking, thanks to the influence of the institution in the sport business field.
"I know anyone who has come through the sport business program at Mount Union, myself included, is eager to help or give guidance to anyone looking to get into the industry," Monyak states.
Current students interested in attending the SSWJF in Denver, Colorado, on March 20th can register here. Learn more about sport business at Mount Union.