Mount Union Nursing Student, Alumna Earn Awards
May 14, 2021
ALLIANCE, Ohio — Abigail Morey '20, a registered nurse in the Intensive Care Unit at Aultman Alliance Community Hospital, and Krysten Castenir '21, a nursing major of Brook Park, Ohio, were recently named the Stark Carroll District Nurses Association Nurse and Student Nurse of the Year, respectively.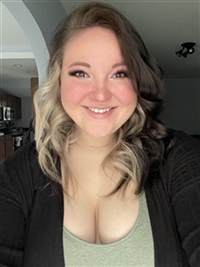 Morey, who was hired into her current position during the early stages of the COVID-19 pandemic, attributes much of her success to being prepared for every aspect of her career by the Mount Union nursing program.
"Through every semester of Mount Union's nursing program I was able to build on my knowledge and skills," Morey said. "The many opportunities provided for hands-on experience gave me the essential tools necessary to begin my career as a RN. To receive this award is truly an honor. I have had the pleasure to be mentored by and work alongside some of the most amazing nurses, and I would not be the nurse I have become without them."
One nomination from Morey stated that she, "has an innate ability to effectively manage the needs of colleagues, patients and family members, while remaining calm and collected. She does a great job at putting herself into her patients' shoes and trying to understand how they perceive what's going on around them."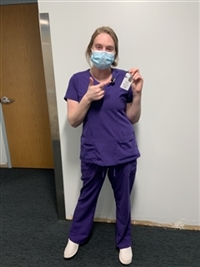 Castenir, former president of Mount Union's Student Nursing Organization, already has a job lined up following her graduation from Mount Union with Southwest General Hospital Health Center's emergency department in Middleburg Heights, Ohio.
"The nursing program has prepared me in many ways for my life after graduation," Castenir said. "Through the nursing program, I have learned all the physical skills nurses need, but most importantly I've learned to trust myself and be confident. Also, my non-nursing classes at Mount Union have taught me about different groups of people, cultures, religions and much more. That will be extremely helpful as a nurse, because it will help me to understand my patients more holistically."
The nomination letter for Castenir stated, "Krysten is an exemplar clinical student. Her ability to take concepts learned in class, lab, and simulation and translate them to tangible patient interventions and outcomes rivals that of a competent registered nurse."

Learn more | nursing