Mount Union Psychology Students Shine During Internship Experiences
March 16, 2021
By: Peyton Zamarelli '22
The University of Mount Union's Department of Psychology, Neuroscience, and Human Development was ranked #3 in Ohio, #7 in the Great Lakes region, and #45 in the nation as a best value in College Factual's 2018 rankings.
Mount Union psychology students are able to take advantage of this high-ranking education while simultaneously evolving their instructional expertise outside of the classroom in real world situations and positions.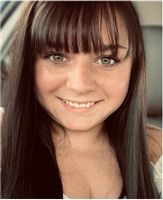 Kiara Bennett '22 is a junior human development and family science major and Spanish minor from Alliance, OH. Bennett is an assistant resident manager for the townhouses and apartments, a member of Maryland Baptist Church, and an STNA for Mercy Medical Center in Canton, OH.
Additionally, Bennett is an intern in the Alliance High School Guidance Office just down the street from campus. In this position, she is responsible for assisting the guidance counselor with various responsibilities, such as entering grades to student transcripts and advising students on class scheduling for the upcoming year.
Bennett has gained a significant amount of experience during her internship that she believes sets her apart from the rest.
"I have learned so much about how to build connections with people, especially the students," Bennett said. "Also, I have realized how counselors have to adapt to the personality and story of each student. Not only this, but a counselor has to be flexible in their communication to each student while also doing a lot of quick problem solving within everchanging situations. You never truly understand just how much a counselor does until you work alongside them."
Bennett is positive that her major has given her a great basis of knowledge to thrive in her career. Most notably, her study abroad adventure to Santiago, Chile in the spring of 2019 is something she considers to be a very eye-opening experience.
"My study abroad experience taught me so much about diversity and how so many people from different backgrounds and cultures can form you into the best version of yourself," Bennett said. "Within my major, I have gained so much knowledge about family systems and the lifelong impact they have on people. My internship allows me to see all of the concepts I studied in my courses become reality and I am so grateful for that."
After graduation, Bennett plans to attend graduate school to obtain a dual degree in clinical counseling and school counseling.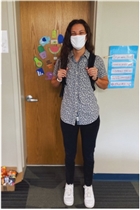 Oliva Andrew '21, of Brunswick, OH, is a senior psychology major minoring in writing and peacebuilding and social justice. Andrew is heavily involved on campus as the assistant resident director for Ketcham and McMaster Halls, a preview guide, and Green Raider.
Andrew has had multiple opportunities to procure hands on experience as a psychology major. This past fall, she interned with Mount Union's Office of Alcohol, Drug, and Wellness Education on campus located in the Hoover-Price Campus Center (HPCC).
In this role, she worked closely with Kelleen Weber, director of the Office of Alcohol, Drug, and Wellness Education. Additionally, she was responsible for positive and educational campus outreach and programming. Andrew started a series called "Mindful Moments," in which she educated the student body through weekly techniques for mindfulness and selfcare. Lastly, she managed their Instagram account, @mindful_moments_umu.
"Kelleen Weber really challenged me not to overwork myself in the internship," Andrew said. "I was always looking for new tasks and programming ideas to put on and began to 'empty my bucket' so much to the point where I could not fill others!"
She believes that while in this internship, she sharpened her skillset on how to counsel and educate mindfulness, while also improving her own education and practice of mindfulness and self-care.
"I also learned more about what kind of training and continuing education units are out there for people in the psychology field such as licensed therapists and counselors," Andrew said. "There are so many different avenues in the field of psychology, and I am thankful to inhabit that knowledge to thrive in my career and help others thrive too."
After graduation, Andrew plans to continue her education as a graduate student to obtain a master's degree in marriage and family therapy.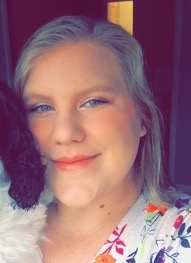 Rachel Ricchiuto '22 of Mayfield Heights, OH, is a junior psychology major with minors in business and biology. On campus, she is involved in Cantus Femina and Campus Crusade for Christ (Cru).
Off campus, she enjoys babysitting and working part-time as a paraprofessional at The Golden Key Center for Exceptional Children in Canton, OH.
In this position, Ricchiuto is able to use her knowledge in the classroom in all aspects in her position. Her responsibilities include maintaining a safe and friendly environment for the children, helping them with schoolwork and guiding them to be great students. Lastly, she is a direct assistant to the teacher.
To say Ricchiuto has gained a great amount of knowledge in this position is an understatement.
"Every child with autism is completely different from one another," Ricchiuto said. "They each have their own needs, strengths and weaknesses. You really have to create strong bonds with your students to help them grow to their highest potential."
Without completing her coursework, she believes she would not be where she is today.
"After completing Introduction to Autism Spectrum Disorders, I knew so much about this community I did not realize or understand before. My coursework gave me a basis of knowledge I could directly apply to my current position." Ricchiuto said.
After graduation, Ricchiuto plans to work as a clinical psychologist in a children's hospital working with children who inhabit mental and developmental illnesses. One day, she hopes to open her own practice.