Five Reasons Why Mount Union is the Place to be This Saturday
September 20, 2018
BY: Mallory Glenn '19
This Saturday, you can attend Purple Raider athletic events, Family Day, ArtFest, the Carnation City Food Truck Rally, and Fall Visit Day. So, whether you want to cheer on the Purple Raiders, purchase or view artwork, listen to music, spend time with friends and family, or eat delicious food, join in the excitement on campus this weekend!
Cheer on the Purple Raiders
At 1:30 p.m. in the Mount Union Stadium, the OAC rivalry will continue when the Purple Raider football team faces off against the John Carroll Blue Streaks. While the Raiders have only lost to John Carroll football once in the past 27 years, the game is one of the fiercest each season and always keeps fans on the edge of their seats.
The women's soccer team also plays at home in the Mount Union Stadium this Saturday. The women will face off against Grove City, and the game begins at 7 p.m.
Spend time with family
Family Day gives students an opportunity to connect with their families during the fall semester while enjoying Mount Union's events and programming.
"I don't have time to go home during the semester, so I'm really grateful that Mount sets aside special time for our family to come visit," said Rebecca D'Orazio '19, a senior communication major.
Students and families can pick up their welcome packets, which include event tickets for the day, anytime between 10 a.m. - 1:30 p.m. in the main lobby of the Hoover Price Campus Center (HPCC).
In addition to attending Mount Union events and activities such as ArtFest, the football game and the Carnation City Food Truck Rally, students and families can also take pictures together in the Photo Booth, (held from 10 a.m.- 2 p.m. in the Newbold Room in HPCC) enjoy a Football Game Day Brunch (from 10:30 a.m.-1:30 p.m. in the Kresge Dining Commons in HPCC) and gather for Post-Game Dinner and Trivia (from 4-6 p.m. in Campus Grounds in HPCC).
"I live out of state, so it means a lot to me that Mount Union schedules Family Day around such an exciting day on campus," said Josh Thorne '19, a senior sociology major. "It helps to make my mom's trip worth it."
For more information about Family Day, visit https://www.mountunion.edu/events/family-day/.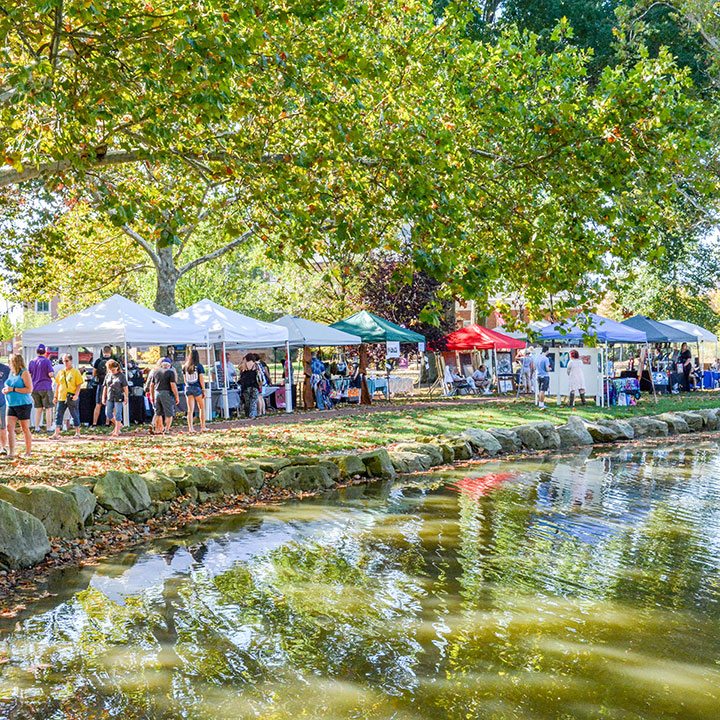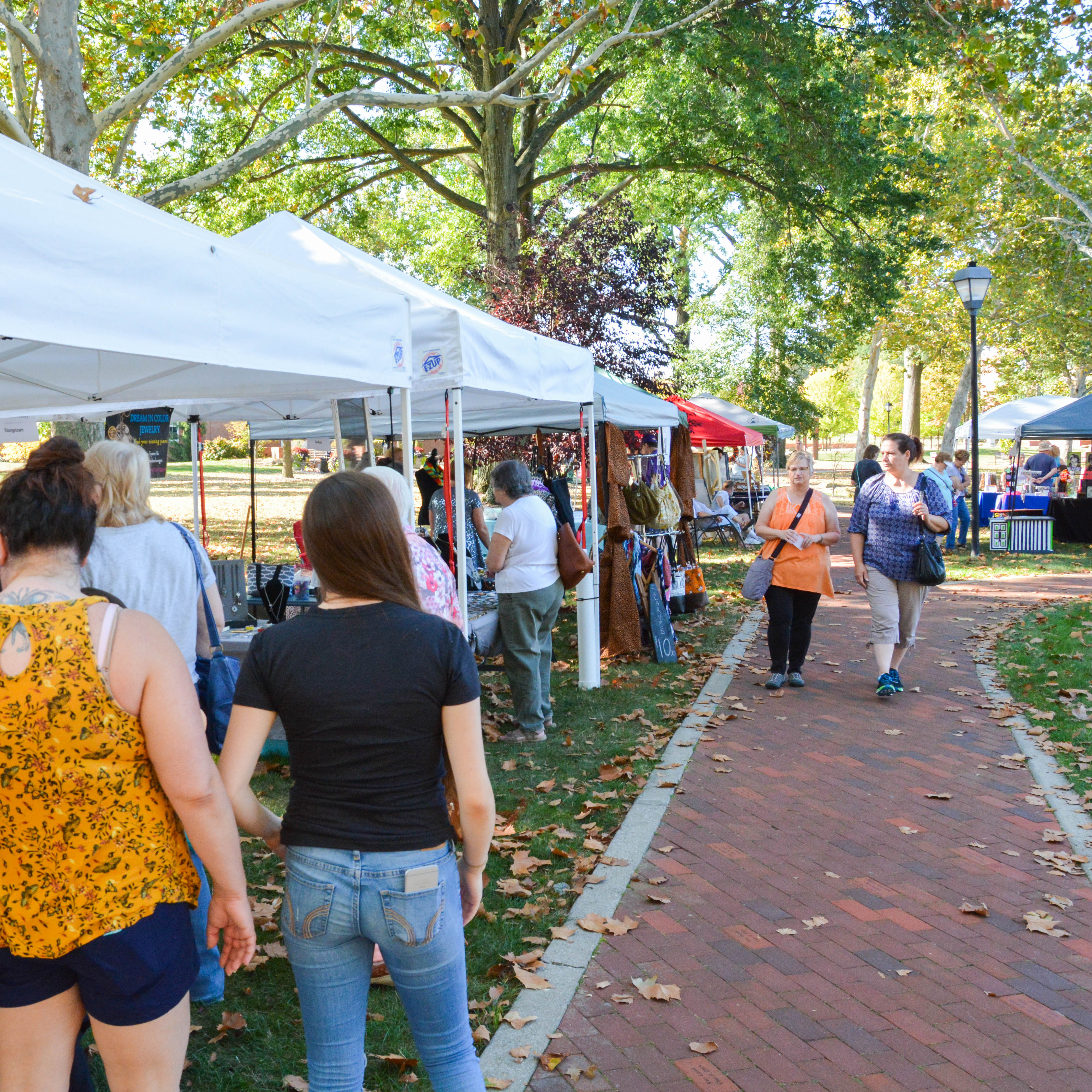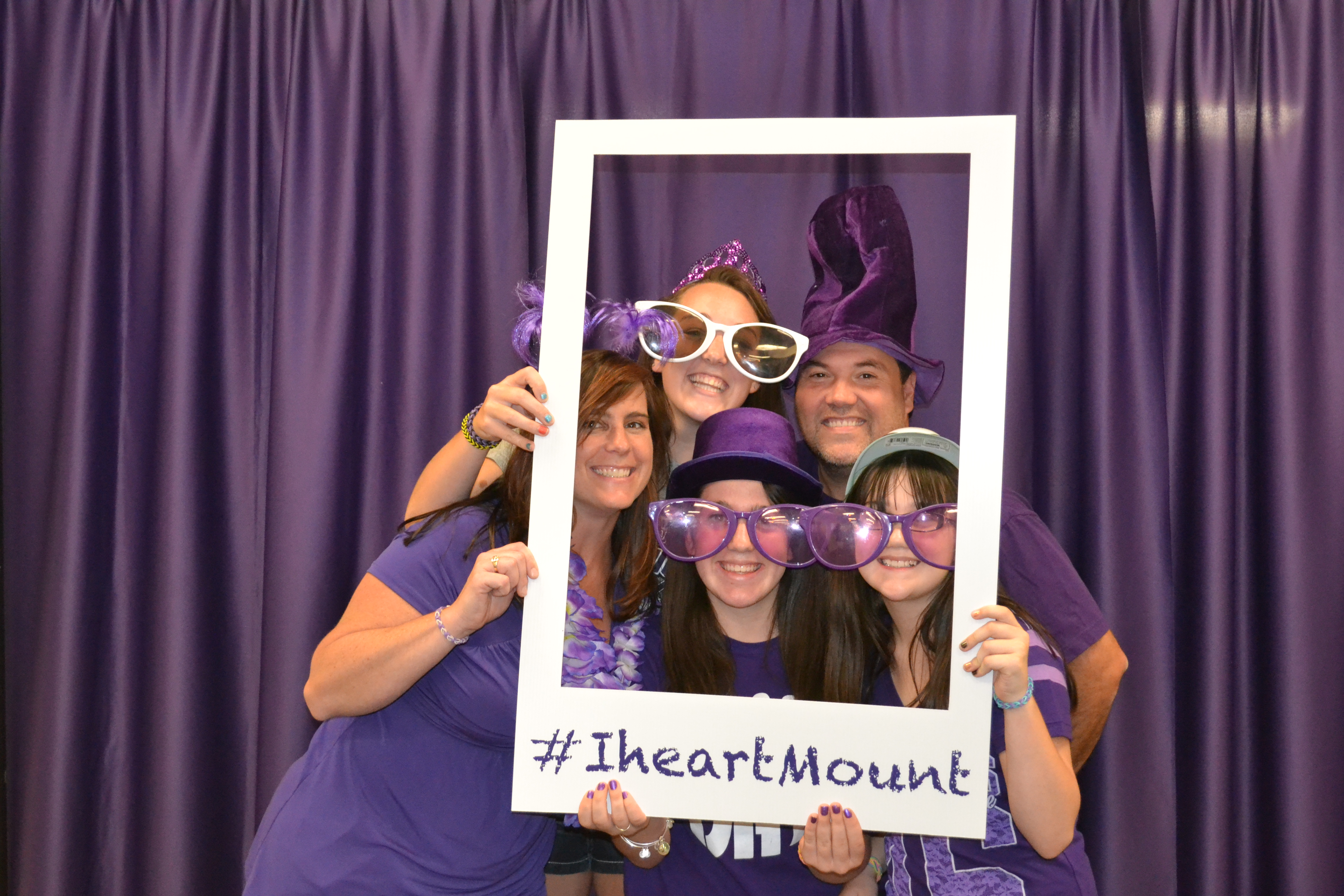 Appreciate and purchase local artwork
The 54th Annual ArtFest will be held from 10 a.m. - 4 p.m. at its historic location around the Campus Lakes. ArtFest, which is sponsored by the University of Mount Union and the Alliance Area Chamber of Commerce, features original fine art pieces created by local artists that are both on display and for sale.
In the past, ArtFest has hosted more than 50 vendors and 3,000 visitors. This year's artists create pieces using a variety of techniques, including, but not limited to: watercolor, oil, ceramics, fine crafts, photography, jewelry and printmaking.
"ArtFest is an opportunity to admire local creativity," said Cassidy Hiles '19, a senior psychology major. "Sometimes I forget that there are so many talented artists right here in Alliance. ArtFest helps me to remember and appreciate this fact."
Some vendors at this year's ArtFest are University of Mount Union students and faculty, Calico Cabin Pottery and Dream in Color Jewelry.
Musical entertainment from local artists will also provided at ArtFest. Josee McGee and Rock, Salt, and Nails are local artists from Alliance that will be performing while 91.1 WRMU, Mount Union's campus radio station, will help DJ the event.
For more information about the 54th Annual ArtFest, visit https://www.mountunion.edu/artfest.
Savor the flavor
"Even if it's just for the day, I'm excited to have a wider variety of food options," said Kaitlyn Dibble '19, a senior human resource management major.
Multiple food trucks will on campus this Saturday for the Carnation City Food Truck Rally. The food trucks, like ArtFest, will be situated around the Campus Lakes. Ten trucks are currently registered to attend the Rally. Some of them include the Beach Bum Truck, The Raging Avocado, Cheezylicious, Fat Freddie's BBQ and Little Pita Heaven.
Attend Fall Visit
"It's one thing to see a college online and another to see it in person," said Judy Karlen '20, a junior psychology major. "Fall Visit is a great way for potential students and their families to see for themselves all that Mount has to offer."
During Fall Visit, visiting students and their families can speak with Mount Union faculty, staff and students, learn more about what organizations and majors are available, and tour campus. Those attending Fall Visit are also welcome to enjoy lunch in the Kresge Dining Commons and explore any of the other events happening campus.
To learn more about events going on at Mount, feel free to visit https://www.mountunion.edu/events.
And however you choose to spend your time at Mount this Saturday, have a safe and happy weekend!