Messino '15 Finding Success As Vice President Of Hospitality At Lakeside Chautauqua
March 17, 2021
By: Peyton Zamarelli '22
After graduating from the University of Mount Union, Emily Messino '15 has devoted her professional experience to Lakeside Chautauqua on the Lake Erie shore in Lakeside Marblehead, OH.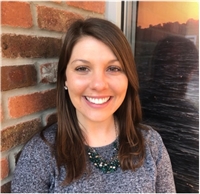 Messino was a marketing major with a minor in accounting who always had an interest in mathematics. Originally, she was hoping to become a math teacher one day, but realized after a few business classes that opportunities were waiting for her as a marketing practitioner.
"Professor Mike Kachilla's Business 101 class taught me that marketing was a great tool that gave me the ability to balance my creativity and love for math," Messino said.
When Messino wasn't doing schoolwork, she was a leader in the Alpha Phi Omega (APO) service fraternity, student ambassador, member of the Raider Relief initiative and teammate on the women's soccer team for a good portion of her college career.
Although Messino was quite involved on campus, she feels that one of the most influential opportunities she procured was as the intern in the Office of Marketing her senior year.
"I had the ability to assist with all marketing efforts concerning the then- new visual and performing arts center that was being built on campus," Messino shared. "That building is now known as the Giese Visual and Performing Arts Center."
This gave Messino the experience she needed to kick off her career after graduation that spring.
After graduation, Messino secured an event planning internship with Lakeside Chautauqua after meeting her future colleges at the Ohio Foundation of Independent Colleges (OFIC) job and internship fair earlier in the school year.
After a summer of events, lake views, and professional growth, Messino was asked to stay with Lakeside Chautauqua to fulfill the new conference and events planning coordinator position. She assisted in growing their events department so much so that she was soon promoted again to the manager of conference and events just a few years later. As the manager, she oversaw all programs and created new events to promote tourism and excitement towards the resort.
Messino quicky developed a successful career at Lakeside Chautauqua that only continues to improve. This past fall, Messino was promoted to vice president of hospitality. In this role, she oversees the department, manages resort locations, and is the figure head of employee training.
Even though Messino continues to climb the professional ladder, she could never forget her greatest Mount Union memories that made her who she is today.
"My favorite memories had to be either service projects the APO put on, traveling on the wilderness trip, attending the social responsibility trips, and cheering on the Raiders at athletic events." Messino said.
"The best advice I could give to a Mount Union student is to get involved and take advantage of opportunities," Messino said. "Without doing so, I would have never known how much I enjoy hospitality and event planning. I would have never worked for Lakeside Chautauqua and grew in my career in the way I did. Mount Union gives students the tools to thrive in their interests while also making lifelong memories."