Mount Union Students Procure Hands-On Experience in Computing
March 05, 2021
By: Peyton Zamarelli '22
The University of Mount Union's Department of Computer Science inhabits a program that gives students an in-depth and accelerated background in all fields of the discipline while also maintaining harmony with the overall mission of the University.
Computer science students are able to gain numerous hands-on opportunities while also networking and learning valuable knowledge throughout their coursework.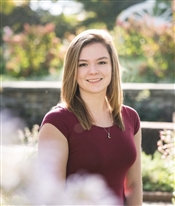 Marisa Stover '21 of Springdale, PA is a senior multi-platform software development and art major with a concentration in graphic design.
Stover serves as the TechConnect president, secretary of Order of Omega, and former finance and operation vice president of Alpha Xi Delta. Off campus, she is a technology and innovation security intern for PNC Bank's Pittsburgh, PA branch.
In this position, she was able to complete her capstone project in addition to other responsibilities her individual intern program provided. Additionally, she created a program for the security management team to easily search for various tasks in their database. Lastly, she used her strategic problem-solving skills to constantly look for ways to improve company operations and engagement.
"I have learned so much in my internship with PNC," Stover said. I have learned how to be professional in a virtual environment and was also given the opportunity to learn more programming languages while stepping outside my comfort zone."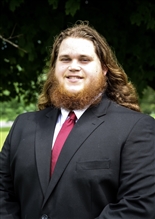 Trevor Ryan '21 of Hastings, MI is a senior computer science major and criminal justice minor. On campus, Ryan is the president of the UMU Cyber Security Club. During summer and winter break, he enjoys volunteering at church in his hometown.
Not only this, but Ryan has had the opportunity to serve as a student worker at the University's IT Helpdesk as a technician for four years.
In this position, Ryan helps individuals in the Mount Union community with technology issues and assists with the other branches of informational technology on campus including the networking team. He is very thankful to have gained hands-on experience in this position and has learned a lot about his field of work.
"I have learned how to have patience and ways to communicate well with others, especially when they do not have a great understanding of technological devices. I am able to network with others in the department as well as problem solve quickly and efficiently." Ryan said. "My computer science major has set me up for great success because I have gained a great amount of technical knowledge within the computing realm as well as how to collaborate with other computer scientists."
After graduation this spring, Ryan plans to relocate to East Cleveland, OH to serve as a network security penetration tester at RSM US.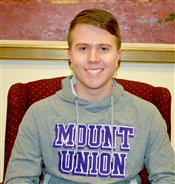 Bailey Martin '21 is a senior computer science major and business administration minor. He calls Hartville, OH his home. Martin is very involved on campus as the honor society's umbrella senator for student senate, secretary of the UMU Cyber Security Club, member of Alpha Lambda Delta, and student technician at the IT Helpdesk.
Last summer, Martin had the opportunity to intern at Stark County Jobs and Family Services doing information technology networking. Currently, he serves as an information technology intern at Morgan Engineering in Alliance, OH.
In this role, Martin provides IT support, strategic troubleshooting, customers a friendly experience, and training for Morgan end users. He assists in special IT projects, networks with vendors, performs hard software updates, and implements Microsoft Azure and various other emerging technologies.
Martin has inhabited numerous amazing opportunities to network with other professionals in his field as well as knowledge that has increased his skillset.
"I have gained a deeper understanding of networking concepts including switch configuration, fiber cabling, wireless access points, the deployment and configuration of physical server hardware and so much more," Martin said.
The computer science major has certainly set him up for success to be a standout in his career field.
"My critical thinking and problem-solving skills have developed as I have advanced through my computer science coursework." Martin said. "Taking computer science courses such as Dr. Ken Weber's networking class introduced me to the basic principles of networking and allowed me to gain a foundational and conceptual understanding of this discipline."
After graduation, Martin will begin his career at Morgan Engineering as an IT Systems Specialist.
Learn more | computer science Learn more | Multi-Platform Software Development