Class of 2021, leave your mark!
Your class has the opportunity to leave an everlasting mark on Mount Union with your Class of 2021 Gift to The Mount Union Fund.
Every year, thousands of donors contribute to The Mount Union Fund to support scholarships and financial aid, technology and facility upgrades, study abroad experiences, co-curricular activities, the arts, athletics, and more. These gifts touch every part of campus and have shaped your Purple Raider experience!


Class of 2021 Gift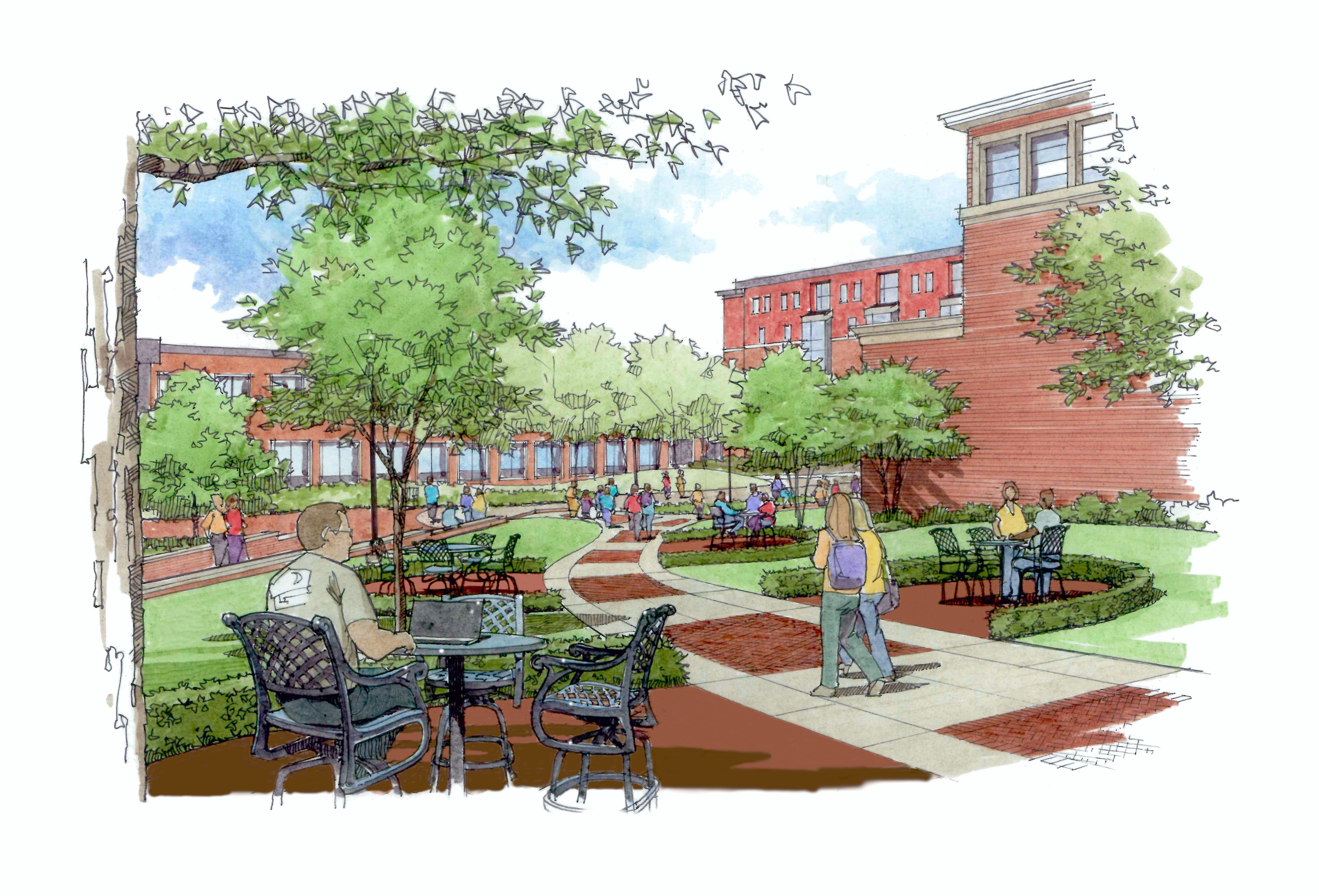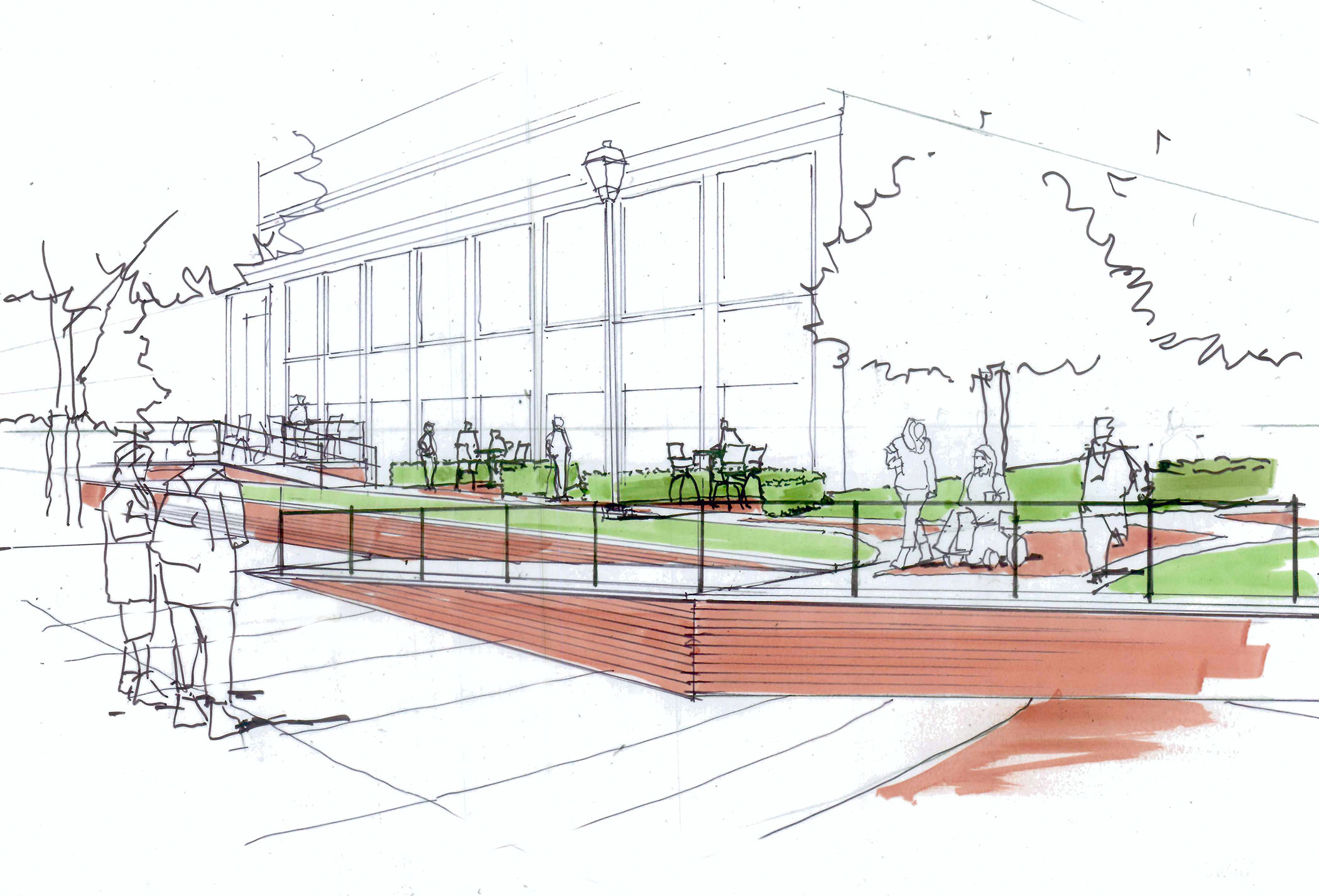 As a way to pay it forward, the 2021 class officers invite you to join fellow members of your graduating class in making a BIG difference at Mount Union with a contribution to this year's Class of 2021 Gift – The Class of 2021 Plaza.
Your support will provide a gathering space for all future and current Raiders, in connection to one of the most popular areas of campus – The Academic Mall – and in between two distinctive landmarks on campus, the Koldenbrander-Harter Information Center and Chapman Hall. This gathering space will allow students to enjoy the beauty of campus while studying, eating, or simply hanging out with friends!
In addition to leaving a lasting impact on campus with your Class of 2021 gift, you will also receive an exclusive Class of 2021 quarter-zip (see image on the right) and have the opportunity to customize a brick.
Thank Mount Union for your education, experiences, and opportunities. Your Gift Will...
Did you know that tuition only covers a portion of the actual cost of a Mount Union education? The remainder is funded by private support, such as gifts from alumni and other members of the Mount Union community.
Continue a legacy of generosity and pay it forward.
Did you know that 98% of undergraduate students receive scholarships and/or financial aid funded in part by alumni support?
Increase the value of your Mount Union degree! Gifts from students and alumni are factored into our U.S. News and World Report ranking.
Did you know that both big and small gifts count equally in the U.S. News and World Report's calculation of alumni giving rates? The higher our giving rate, the higher our ranking.


Meet Your 2021 Senior Class Officers
Sarah
Turley
Class President
Francesca
Bowman
Julie
Fioritto
Katie
Kennedy
Madison
Priestap
Victoria
Rieger
Alexis
Schrader
Undergraduate Student Giving
Undergraduate students can make their gifts by accessing the Give to the Class of 2021 Gift form below.
Give to the Class of 2021 Gift



Graduate Student Giving
Graduate students donating to the Class of 2021 Gift will be leaving a lasting impression that will impact fellow Raiders to come! Please select your gift amount below and visit the associated giving link to make your special gift online and confirm your participation.
Please Select Your Gift Amount Below:
$150 – Includes Class of 2021 Crewneck and Class Brick!
$100 – Includes Class Brick ONLY
$50 – Includes Class Brick ONLY
$25 – Includes Class Brick ONLY