Students Share Why They Give Back During "Raiders Give"
April 07, 2021
By: Peyton Zamarelli '22
In conjunction with the University of Mount Union's 175th anniversary, Raiders Give will celebrate its fourth annual day of giving this April 8.
Last year, 1,015 donors gave a total of $493,406, marking the largest number of donors in one day in the entire history of Mount Union. The students below share their stories and why they give to The Mount Union Fund.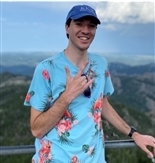 Brady Pierce '22, of Stow, OH, is a junior civil engineering major with minors in mathematics and economics. On campus, Pierce is involved in Raider Student Media, Kappa Kappa Psi, wind ensemble, jazz band, steel band, the Purple Raider Marching Band, and Oasis.
As a junior, Pierce has many great memories on campus. He could not pinpoint a single memory, but believes his time serving in the Purple Raider Marching Band was one of his favorite experiences on campus. Pierce is also a current student who supports the Mount Union Fund.
"I'm lucky enough to be able to slightly afford to do so, and the incentive of potentially giving better scholarships to both myself and other students made me more willing to donate."
Pierce's post-graduate plans are still to be determined, but he will continue to reach his career potential.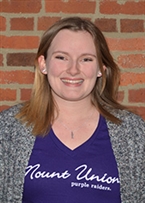 Alexis Schrader '21 from Greenville, PA, is a senior nursing major and psychology minor. On campus, Schrader is involved in Alpha Xi Delta, Order of Omega, Alpha Lambda Delta, philanthropy council, and Student Nursing Organization. She also participates in all of our "take home" community service projects and serves as a supervisor at the Raider Relations Call Center.
Off campus, Schrader serves as a patient care technician at UPMC Horizon in her hometown, Greenville, PA.
Schrader has many memories throughout her time as a student. Her most favorite is as a student worker on campus.
"Working at the Raider Relations Call Center was my first real job I began in my freshman year," Schrader said. "I was extremely nervous knowing I was going to be calling on behalf of The Mount Union Fund, but had the best experience being able to connect with alumni and friends!"
Schrader is able to donate to the Mount Union Fund to support her fellow colleagues and Mount Union community.
"I choose to give back to Mount Union as a current student because I know how important it is to current and future students to give the best experience possible. Mount Union is always improving, and I am so glad to be part of the family helping."
After graduation this spring, Schrader plans to move to Pittsburgh, PA to work as a full-time staff nurse in the UPMC Magee Women's Hospital graduate nurse tutorial program.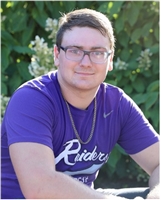 Brandon Maxwell '22, of Mechanicsburg, PA, is an accounting and sport business major. On campus, Maxwell is involved in Raider Philanthropy Council, ultimate frisbee, disc, golf, and the Raider Relations Call Center. As a junior, Maxwell has many fond memories thus far in his college career.
"My favorite memory was meeting my lifelong friends in Cunningham Hall my freshman year."
Additionally, Maxwell is able to give back as a student to the Mount Union Fund.
"I choose to give back to Mount Union as a current student because I know the impact it brings to our educations and the community as a whole."
After graduation, Maxwell plans to find a job in accounting and to eventually become a certified public accountant.
All of these current students are able to give to the Mount Union Fund to improve the Mount Union campus, community and beyond. Like these current students, all students can make a direct impact on Raiders Give, taking place Thursday, April 8, and help unlock the Student Challenge. If 175 students make a participatory gift of $5, not only will they receive this years Raiders Give T-shirt but have the potential to help us unlock an additional $5,000 on Raiders Give!